Md. Racing Commission formalizes approval of "house rules"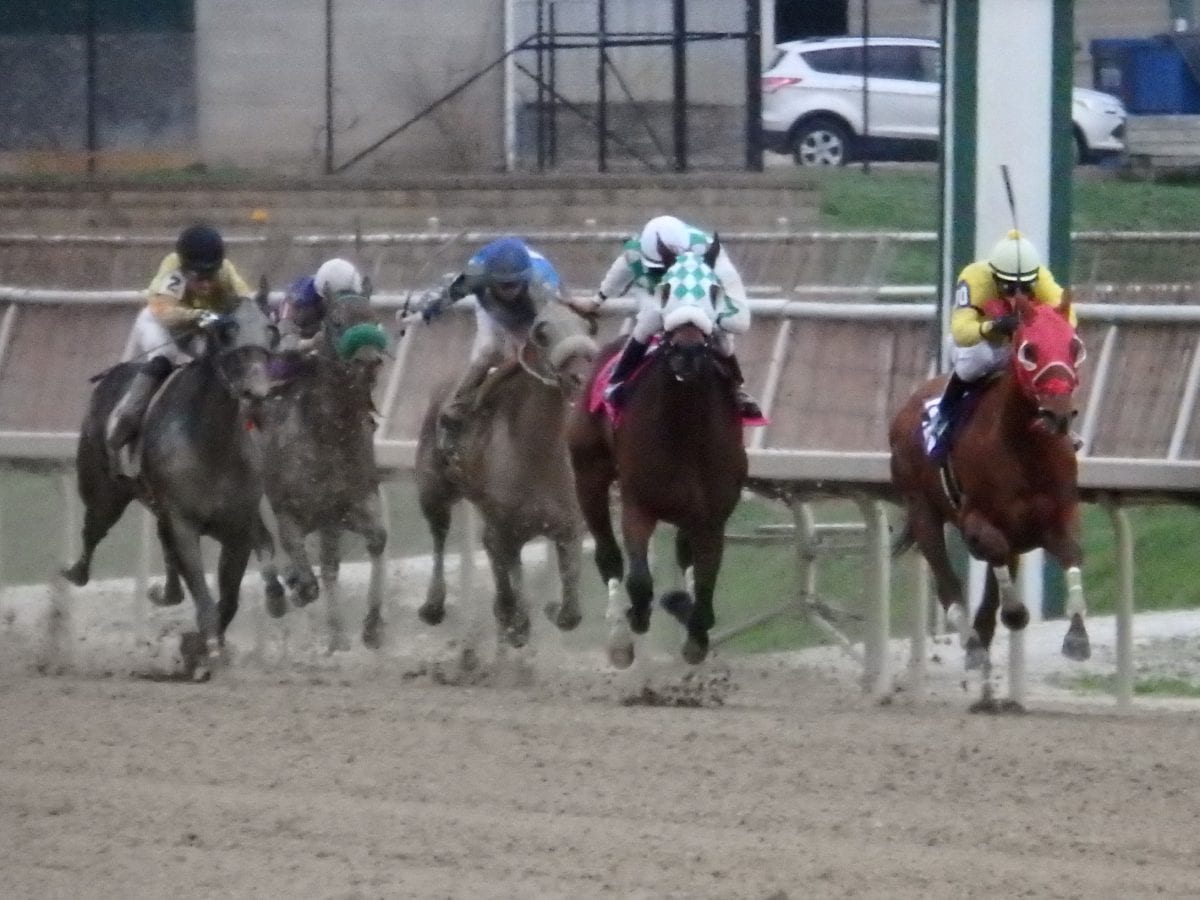 Racing at Laurel Park. Photo by The Racing Biz.
The Maryland Racing Commission on Thursday revisited — and re-approved — several of the so-called "house rules" it had endorsed at its October meeting while turning two of them into regulations.
The house rules slated to become regulations will be put forward on an emergency basis with an anticipated effective date of February 1, 2020.
One would eliminate the practice of "stacking" — using two non-steroidal anti-inflammatory drugs at once — and require that horses that are treated with NSAIDs receive them at least 48 hours prior to raceday.
It would also change the threshold levels on the permitted medications. It would reduce the allowable level of phenylbutazone to 0.3 micrograms per milliliter, down from 2.0; of flunixin from 20 nanograms per millilter to 5.0; and for both diclofenac and firocoxib the new regulation would elmiinate the threshold limits, meaning that a positive would be called if any is detected. The allowable level of ketoprofen would not change.
A second prooposed regulation would ban all intra-articular injections of horses within 14 days of race day. A horse that had received such an injection would not be permitted to start.
Both received unanimous support from the Commission.
"All these changes are not reactionary," said Commission chairman Michael Algeo. "They're precautionary."
Both changes, as well as several additional directives adopted as house rules, grew out of the "Mid-Atlantic Strategic Plan to Reduce Equine Fatalities," a document compiled and endorsed by regulators, racetrack operators, and horsemen's groups throughout the region.
"Over the last several months, the Mid-Atlantic region has been looking at safety and welfare issues," Commission executive director J. Michael Hopkins said. "This goes back before the problems at Santa Anita."
After the announcement of the house rules in October, some local horsemen had complained that they had not been consulted. The Commission subsequently held a meeting with horsemen to resolve lingering concerns prior to Thursday's meeting.
The Commission also endorsed 14 new house rules or internal directives set to come into effect January 1, 2020. All had been among those the Commission previously had announced.
Those include rules fleshing out workout requirements — the Commission has only a bare-bones regulation on workouts — as well as various directives to the state's equine medical director and provisions prohibiting horses from leaving the grounds once entered and forbidding maidens older than five years old from running.
One issue that was not included in the house rules — but did come up in discussion — was the safety and consistency of the track surface.
"We also should talk about the track surface itself," Commissioner Konrad Wayson told the Commission. Specifically, he said wanted the Commission to ensure that the Maryland Jockey Club was "maintaining the quality of the track surface."
Track surfaces are often an issue of concern to horsemen, and one that many believe receives insufficient attention. The Maryland racing surfaces have generally been considered to be safe.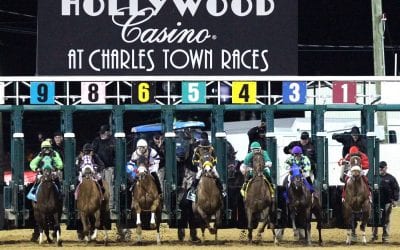 Charles Town has canceled its Friday, Feb. 3 card, citing forecasted frigid temperatures and windy conditions.