Md. Racing Commission pumps brakes on "house rules"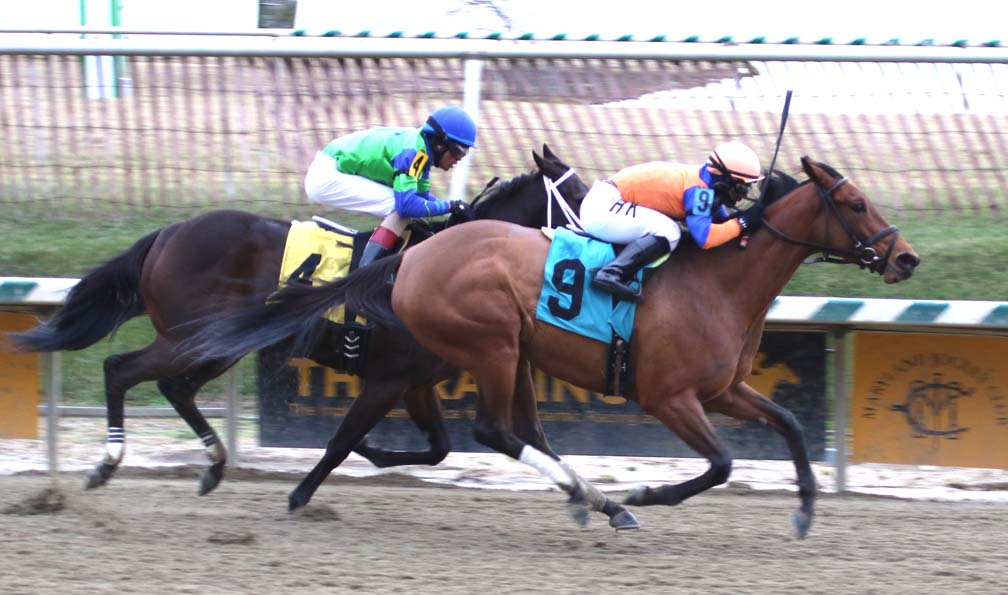 Photo by Laurie Asseo.
Call it "two steps forward, one step back."
Or "two steps back, one step forward."
All depends on where you sit.
Either way, the Maryland Racing Commission on Thursday, at its monthly meeting, announced its intention to pump the brakes — briefly — on the so-called "house rules" it had announced to some fanfare just a month ago. These were generally expected to come online on December 1 or January 1, but the delay will likely push them back another month, to February 1.
The decision came as a result of hue and cry among some horsemen, who believe the new rules came out with insufficient consultation and will not accomplish what they aim to.
"Certain folks were upset because of the not only the substance of the changes but also the timing and why is the Commission doing this," said Commission chairman Michael Algeo.
The house rules — a mixture of proposed regulations, internal Commission policies and, yes, even a house rule or two — address areas such as medication policy, the vet's list, the portability of veterinary records, and required workouts, among other topics.
They were spurred by the recent Mid-Atlantic regulators' meeting, at which there was widespread agreement to adopt the policies. The recently announced "Thoroughbred Safety Coalition" has adopted a substantially similar agenda.
But some local horsemen maintain that the new rules will do more harm than good.
"I believe the new rules will have the opposite effect of what they are intended to do," veteran trainer Jerry Robb wrote on Facebook.
Of particular concern to Robb and others are new rules that move Lasix administration out from three hours pre-race to four, in particular, as well as a new requirement restricting the administration of non-steroidal anti-inflammatory medications (NSAIDs) from 24 hours pre-race to 48.
"We will have horses not running to [their] true ability and horses bleeding and easing," Robb added. "This will play right into our [critics'] hand and compound the problem."
"Moving Lasix from 3 hours before racing to 4 hours is NOT good if one wants to protect a horse from Exercise Induced Pulmonary Hemorrhage EIPH (Bleeding in the Lungs)," agreed Dr. Jim Casey, a veterinarian and trainer on the same thread.
The Facebook thread Robb started ultimately had more than two dozen comments, with at least 10 different trainers chiming in in support. Many, including Robb, claimed that the biggest breakdown issue is not medications but track surfaces.
"I have more issues with horses of late with this track," wrote Laurel-based Timmy Salzman. "Maryland has always had the best track to train on but of late it's not the case."
"The common denominator is the inconsistent racing/training surface," added trainer Robin Graham.
While there had been some backside frustration about the new rules and the process followed to implement them, the delay likewise was something of a curveball.
"It caught me by surprise," said Maryland Jockey Club president Sal Sinatra, whose company will be responsible for implementing some of the new rules. "I know some people were a little upset about it, but if you look at every alphabet group in the industry, it's pretty much what everybody adopted."
And Algeo, the Commission chairman, defended the process.
"We're just implementing what we got out of that huge (Mid-Atlantic) meeting that was attended by more than 60 people," he explained. "At the end of the day, everybody said this is necessary."
Algeo said that the Commission would in the next several weeks hold a meeting with stakeholders, including aggrieved Maryland horsemen.
"We all want to make certain that everybody's heard, so what we're going to do is delay for a very brief period, I would anticipate, so that we can sit down, have them share their concerns," he said. "It may result in some modifications, changes."
But, he added, the changes, in one form or another, will be implemented.
"It is so critically important that we be out front on the safety issues," he said.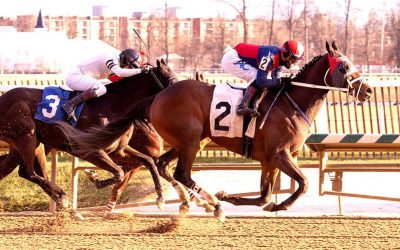 For bettors, finding jockeys and trainers on a hot streak can be a huge advantage. Which jockeys and trainers at Laurel Park are hot right now?