Jockeys' Guild seeks bigger role in industry future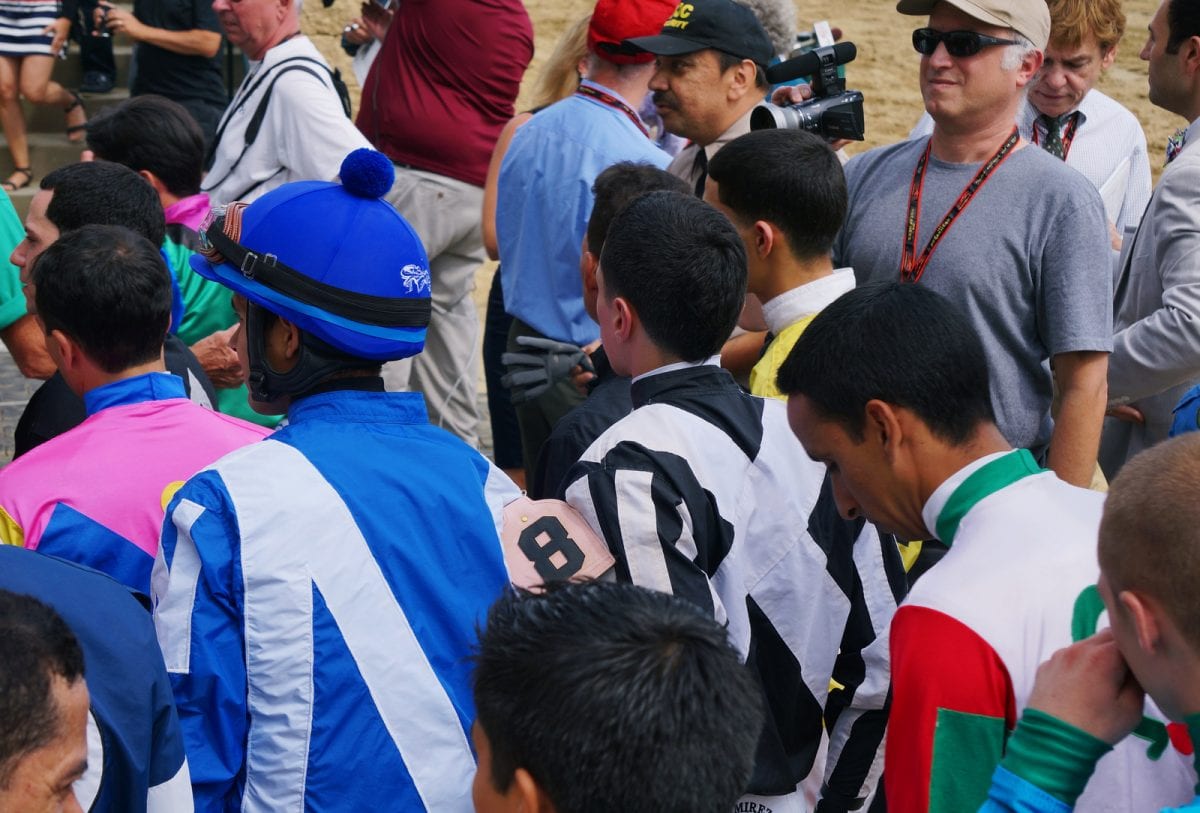 The Jockeys' Guild Annual Assembly, sponsored by Betfair, was held in Las Vegas on December 9 and covered a variety of issues affecting both Thoroughbred and Quarter Horse riders.
The assembly opened with remarks by Terry Meyocks, President and CEO of the Jockeys' Guild stressing the reason that the Guild was formed in 1940 was to address jockey's concerns which were not being taken seriously.
"Jockeys are integral part of racing and must have a seat at the table in all industry discussions that will affect their ability to do their job and earn a living," Meyocks said.
The morning's agenda covered Jockeys' Guild social media and the development of an app which will help increase communication within the organization as well an update on the retirement account where jockeys can contribute.
The Guild has added an Instagram account to its social media presence which already includes Facebook and Twitter. The Jockeys' Guild app is nearing the testing phase and the jockeys will be asked to supply feedback on the app once it is launched in March. Features of the app will include ability to pay yearly dues, update contact information, news and benefit information.
Other topics covered included updates on the Sports Medicine Research Institute (SMRI) with the University of Kentucky. It was noted that more jockeys are needed for the research and riders can contact the University of Kentucky to volunteer when they are in Lexington.
The Jockeys' Guild Annual Awards were presented during a luncheon. The Eddie Arcaro Award for dedication to the jockeys was given to long time Jockeys' Guild counsel, Tom Kennedy. The Laffit Pincay, Jr. Award for Outstanding Thoroughbred jockey was awarded to Irad Ortiz, Jr., the Jacky Martin Award for Outstanding Quarter Horse jockey was given to James A. Flores. The Ron Turcotte Award is presented to jockeys who have suffered catastrophic on-track injuries and are an inspiration with their display of courage and determination. This year's recipients were Rudy Baez and Paul Nolan. Jockeytalk360 presented awards to Irad Ortiz, Jr. for Turf Jockey and Abel Cedillo for Breakthrough Jockey. Two jockeys were awarded the Comeback award, Kendrick Carmouche and Miguel Mena.
The afternoon session was an open discussion "Working together for the betterment of our industry," with members of racetrack management including Scott Wells of Remington and Lone Star Park, Dan Bork of Ellis Park and Churchill Downs, Gary Palmisano of Churchill Downs, Bob Elliston of Keeneland, Jeff True from Riudoso Downs, Larry Swartzlander of Northern California Fairs and former racetrack executive Corey Johnsen.
With the industry focused on equine safety, Guild leaders expressed their frustration to track executives that while jockeys lives are literally at stake and they are the last line of defense for horse's safety, their input is not being heard or considered as many initiatives are being implemented. The Guild was also not included in the formation of The Thoroughbred Safety Coalition which is pushing for major industry reforms. Bob Elliston of Keeneland assured the Guild and its members that the jockeys would be an important voice and part of the conversation going forward.
A number of suggestions were made about how management and jockeys can work together including media training for jockeys and educating the public to help grow our industry and improve public perception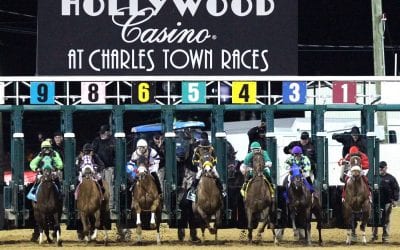 Charles Town has canceled its Friday, Feb. 3 card, citing forecasted frigid temperatures and windy conditions.