Cordmaker to get break before 2020 campaign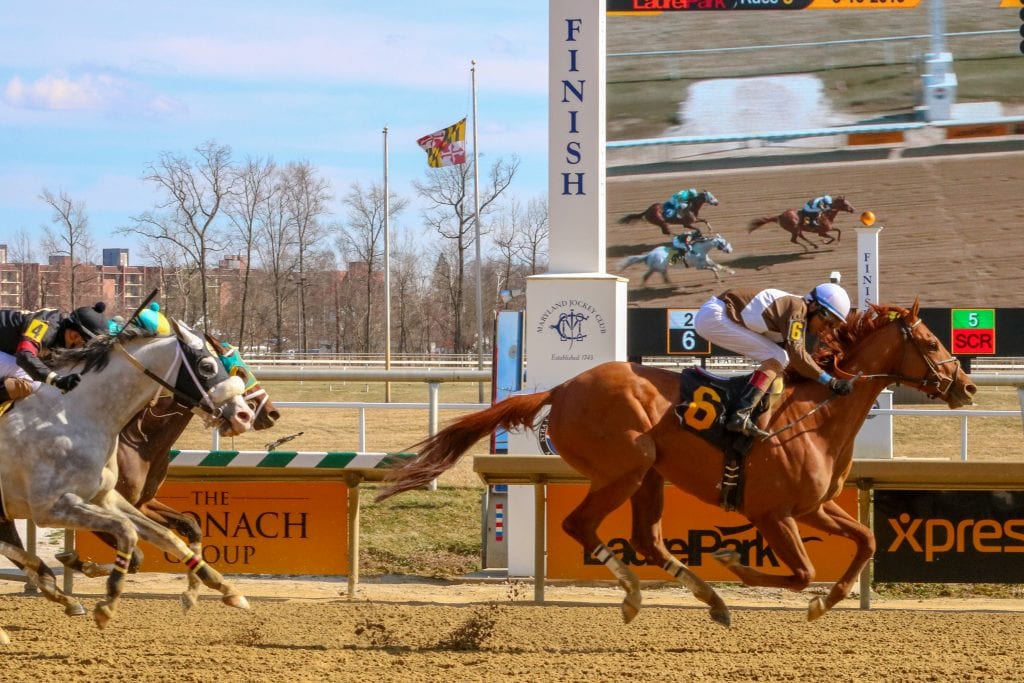 Cordmaker took the 2019 Harrison Johnson Memorial Stakes. Photo by Dottie Milller.
Hillwood Stable's Cordmaker, a three-time stakes winner at Laurel Park who ran third by two necks in the historic Pimlico Special (G3) in May, is getting the winter off in preparation for his 5-year-old campaign in 2020.
Laurel-based trainer Rodney Jenkins said the gelded son of two-time Horse of the Year and 2014 Hall of Famer Curlin was sent to Dark Hollow Farm in northern Maryland two days before Thanksgiving for his annual break.
"He's sound, so we'll give him some rest," Jenkins said. "He looked like he ran real well off the layoff this year, so we're going to go that way with him."
Cordmaker won just two of his first eight starts before breaking through with a stakes victory in the one-mile Jennings for Maryland-bred/sired horses last Dec. 29. After finishing eighth in the General George (G3) to kick off 2019, he won three of his next four starts including the Harrison E. Johnson Memorial and Polynesian Stakes.
The exception came in the Pimlico Special, lengthened to 1 ¼ miles this year, where he came from far back to finish behind Tenfold and You're to Blame as the third betting choice in a field of 13.
"He surprised me, to be honest," Jenkins said. "I thought he was an OK colt as a 3-year-old but he didn't wow me, and the first time I worked him back as a 4-year-old I want to tell you I thought, 'This son of a gun must have gotten in somebody else's skin.' The interesting part of it is how they mature from one year to the next.
"He ran up against some nice horses all year," he added. "He was exciting. He ran as good at seven-eighths as he did at a mile and a quarter. It's nice to have a horse where you don't have to dig in every book to find his distance. He can pretty much do it all."
Jenkins won't start looking for races until Cordmaker rejoins his string, but the veteran trainer is hopeful a return to Pimlico Race Course is in the cards.
"I think the first big one that I'll go in will be the Special," he said. "I'll place him around in a few other stakes probably, but the first big race will probably be the Special if he's doing well."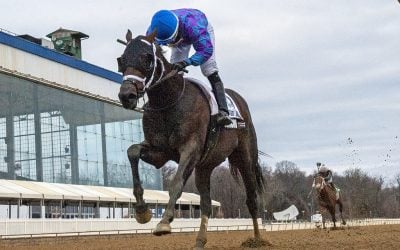 Which Laurel Park jockeys are off to hot starts? Asking for a friend; no, wait, actually asking for the betting public. Answers within…