Fasig-Tipton: Beneath the top-line numbers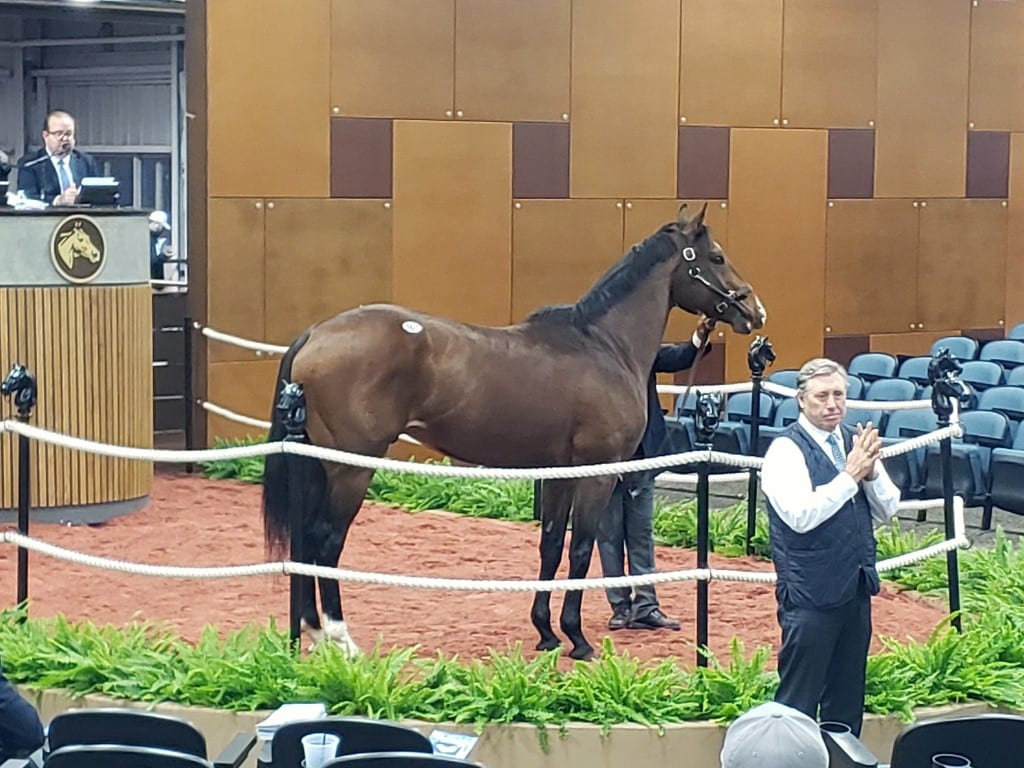 Fasig-Tipton Midlantic mixed sale 2019 – final hip through the ring. Photo by The Racing Biz.
Tuesday's Fasig-Tipton Midlantic mixed sale brought results that the company's sales director, Paget Bennett, believed to be records.
In all, 249 horses found new homes, generating nearly $4.4 million in total sales with the average topping $17,600. Those numbers compare quite favorably to the 2018 comparable figures of $1.9 million gross and an average of $9,508.
Following the sale, we dug a little bit deeper into the numbers, and here's what we found:
INSIDE THE BESECKER DISPERSAL
The highlight of the sale, of course, was the dispersal of owner Joe Besecker's horses. In all, Besecker put 97 horses through the ring, with 95 of them finding buyers.
His horses accounted for a bit more than $3 million in total sales, averaged over $31,000 apiece, and included the top three to sell and eight of the top 10. That number included two-year-old stake winner Laddie Liam (sale-topping $450,000), two-year-old Mine Not Mine ($210,000), and the two-year-old filly Panthera Onca ($175,000).
Besecker sold 56 horses of racing age, 17 racing or broodmare prospects, and one racing/stallion prospect. That last was Will's Pioneer, a four-year-old Pioneerof the Nile colt who brought $25,000. Combined, Besecker's 74 horses of racing age brought more than $2.5 million.
Besecker also sold a dozen broodmares and one broodmare prospect, bringing a total of $283,500. The remaining eight in his group were weanlings or yearlings.
NOT SURPRISINGLY, HORSES OF RACING AGE POWERED THE SALE
The Besecker dispersal meant a bumper crop of enticing horses of racing age, and as a result, that segment dominated the sale.
Horses of racing age – including those marketed as racing/broodmare prospects and racing/stallion prospects – accounted for 99 of the 249 horses that sold Tuesday and just over $3 million in total sales.
Virtually all of the horses of racing age left with new owners – only nine failed to find a buyer – but at the other end of the spectrum, broodmares and weanlings both saw relatively high buyback rates.
Twenty-six of the 107 horses marketed as broodmares/broodmare prospects were not sold during the day. The 81 that did sell brought a combined total of $612,000, an average of less than $7,600.
Likewise, 22 of the 75 weanlings through the ring – 29.3% — did not sell. The 53 that did fetched a total of $512,200 (average: $9,664).
The 16 yearlings that sold averaged a bit more than $16,000 per.
HOW ABOUT NOT FOR LOVE?
How dominant a regional sire was Not for Love?
The son of Mr. Prospector was pensioned four years ago at age 25, died the following year, and on Tuesday, he led all sires by number of hips sold.
Twelve sons and daughters of Not for Love were sold on Tuesday, and while they didn't bring much money – a combined total of $77,100 – that there are still so many around tells you what the market thought of him.
Jump Start had 11 progeny to sell, and they sold brought a combined total of $194,000 (average: $16,166).
ALSO, HOW ABOUT GOLDEN LAD?
Offspring of young sire Golden Lad won both juvenile stakes on Saturday at Laurel Park.
And on Tuesday, two of his sons ran one-two at the mixed sale. Maryland Juvenile Futurity winner Laddie Liam brought a winning bid of $450,000, while that race's fourth-place finisher, Mine Not Mine, brought a top bid of $210,000. Both are by Golden Lad.
For comparison purposes, the top seller at the 2018 sale brought a winning bid of $87,000.
The six Golden Lads to sell brought a combined total of $727,000 – easily the most of any sire. Super Saver, with four that sold for a combined total of $277,500, was second.
AS MARYLAND GOES…
Maryland-breds accounted for roughly one-third of the total number to sell on Tuesday, more than any other state.
In all 82 Maryland-breds sold with a combined value of nearly $1.6 million. Maryland was followed by Kentucky (66 to sell for $1.3 million) and Pennsylvania (44 for $703,900). Florida (22 sold) and New York (10) were the only other states in double digits.
Of the states with double-digits sold, Kentucky led the way in average value ($19,931), with Maryland ($19,119) in second. They were followed, in order, by Pennsylvania, Florida, and New York.
BUYERS AND SELLERS
The leading buyer by volume was Alice Lee Edwards, who purchased seven horses worth a combined total of $9,500.
Other multiple buyers included Sugarland Equine Etiquette, Super C Racing, and The New Hill Farm, all of whom purchased five horses. Several buyers bought four each.
The leader by dollar value was DJ Racing LLC, who made their one purchase count; it was sale-topper Laddie Liam, who went for $450,000. They headed 10 buyers whose purchases were worth $100,000 or more.
On the sell side of the equation, Northview Stallion Station was the overwhelming leader, accounting for more than half of all hips sold (135 of 249) and over 68% of sales volume. Driven by the Besecker dispersal, Northview's consignment fetched a grand total of just shy of $3 million.
Only two other consignors sold more than 10 horses. Marshall Silverman sold 36 for a combined total of $490,700, while Bill Reightler sold 34 for $348,700. Each of them also sold one six-figure horse, and Northview sold five. No other consignor sold a horse for more than $60,000.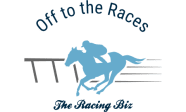 Off to the Races Radio is set for its return to the airwaves Saturday, Mar. 18 and will feature Kate Tweedy, daughter of Secretariat's owner, and more.