Fasig-Tipton: "Bittersweet" Besecker dispersal tops mixed sale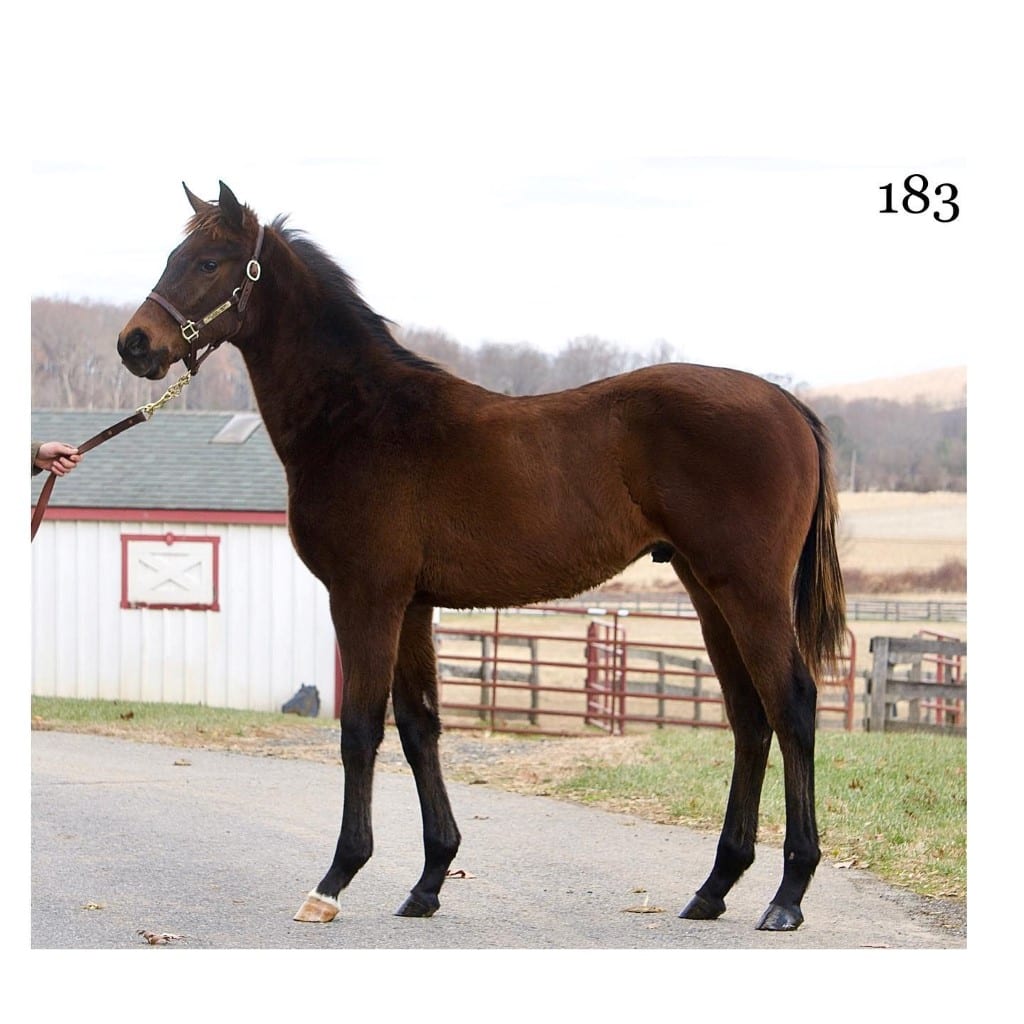 Hip 183 is out of a half-sister to Grade 1 winner Knicks Go. Photo  courtesy of Sabrina Moore/GreenMount Farm.
Fasig-Tipton has catalogued 364 horses, including 132 supplemental entries of horses of racing age, for Tuesday's Midlantic December Mixed and Horses of Racing Age Sale. The action begins at 10 am.
The horses of racing age are catalogued as hips 235-366 in a separate supplement, which is available online, along with the main catalogue. The sale also features the dispersal of prominent Pennsylvania owner/breeder Joseph Besecker.
"This is our third year offering a horses of racing age supplement, which has proven popular in our racing-rich Midlantic region," said Midlantic Director of Sales Paget Bennett. "Racing stables looking to restock for 2020 will find tremendous opportunities here."
In addition to 100 horses of racing age, there are 120 broodmares catalogued, as well as 89 weanlings and 18 yearlings (before scratches). Regional breeding programs represented include 118 Maryland-breds, followed by 58 Pennsylvania-breds, 12 Virginia-breds, seven West Virginia-breds, and five New Jersey-breds.
Local stallions represented by their first in-foal mares include Northview Stallion Station's Irish War Cry, with eight mares, and Northview-Pa's Hoppertunity, with six, as well as No Never No More, who stands at Winding Creek Farm, and Bonita Farm's Alliance, with one each.
Mares in foal to young Kentucky stallions Cloud Computing (three) and Bolt D'Oro (one) are also being offered.
Maryland stallions represented by their first weanlings are Divining Rod, who stands at Country Life Farm, as well as Bonita Farm's Kobe's Back, Murmur Farm's Blofeld and Northview Stallion Station's Madefromlucky.
The Besecker consignment, which includes more than 100 broodmares, yearlings, weanlings, racing/broodmare prospects, and horses of racing age, is primarily being offered by Northview Stallion Station (David Wade).
Among the horses of racing age is Admiral Lynch, a 3-year-old son of Super Saver, who was third, beaten only a neck, in the Gr. 3 Chick Lang Stakes at Pimlico in May, and also placed in the Jersey Shore Breeders' Stakes at Monmouth Park and the Robert Hilton Memorial Stakes at Charles Town, earning $132,050. Also on offer is Laddie Liam, who won the December 7 Maryland Juvenile Futurity.
Besecker, one of the most prominent owners and breeders in the region, said that selling all his stock will be an emotional experience.
"I will not be there," he said. "Emotionally, I won't be able to watch it. Some of the horses that are going through the ring are named after my family, my friends. It's going to be very, very bittersweet."
Besecker, 62, said his goal is to get down to zero horses in the next several months, and that he's not doing it for financial reasons.
"I love this business," he said. "I love it probably too much. This is all about my time better spent on my family, and my foundation (the Emerald Foundation). And my family doesn't share my same passion for the sport."
Besecker said that he realizes dispersing his horses will have a financial impact on his trainers and their employees.
"Some people have been with me for a very long time," he said, noting he's been associated with trainer Scott Lake for three decades. "I feel badly about this. But for months now, I've been telling them that I was going to sell all the horses. The problem was that no one believed me."
Sabrina Moore's GreenMount Farm, located in Reistertown, Md., is selling eight horses, including four from the Besecker dispersal.
The Besecker horses include two weanlings: Hip 167, a filly by Jump Start-Littlebitabling, and Hip 231, a colt by Exaggerator-Ballinskelligs. Both are Pennsylvania-breds.
The Jump Start filly's dam, Littlebitabling, is a stakes winner of $117,340, and a half-sister to multiple graded stakes winner Too Much Bling, as well as two other stakes winners.
"She's a bit of a late foal (May 6) but Littlebitabling throws big-bodied babies, which buyers will see," said Moore.
The Exaggerator colt is the first foal from Ballinskelligs, a daughter of Malibu Moon, who earned $100,749. She is out of the Stormy Atlantic mare Eden's Storm, who also produced stakes-placed Seeking Paradise. This is the family of Grade 1 winners Paradise Creek, Forbidden Apple, and Wild Event.
"He looks precocious and mature for his age," said Moore of the Exaggerator colt. "He's also big-boned, and I think he'll stand out here. When you bring in weanlings by young Kentucky sires, they tend to get a lot of attention."
Among the GreenMount weanlings is Hip 183, a Maryland-bred colt by Great Notion, and the first foal of Pinkprint, by Not For Love. Pinkprint is out of the multiple stakes-winning mare Kosmo's Buddy, and is a half-sister to Grade 1 winner Knicks Go ($740,555).
"Pinkprint was the second foal out of Kosmo's Buddy," said Moore. "'Kosmo' was a tough, gritty horse, and this colt has similar qualities. I like him a lot. He should be very well received."
Pennsylvania bloodstock agent Marshall Silverman has 45 horses set to go through the ring (after scratches). His broodmares include Hip 44, the Dixie Union mare Hula Skirt, who sells in foal to Gr. 1 winner Bolt d'Oro. Hula Skirt is a full sister to three stakes winners, including Gr. 1-placed Grasshopper ($848,852).
An interesting horse of racing age is Hip 323, the multiple stakes-winning gelding O Dionysus, also part of the Silverman draft. The son of Bodemeister, who set a new course record in winning the Cape Henlopen Stakes at Delaware Park last year, has earned $438,574.
Silverman is also selling Hip 239, Battle at Sea, a stakes-winning 4-year-old colt by Into Mischief ($129,806).
Maryland bloodstock agent Bill Reightler is selling 47 horses (after scratches), many from Country Life Farm. Country Life stallions Friesan Fire, Divining Rod, Super Ninety Nine, and Mosler are well represented in the sale, in every category.
Last year's Midlantic December Mixed sale saw 201 horses sell for an average of $9,508, with a median of $5,000. That was down from 2017's numbers of 221 sold for an average of $11,078 and a median of $5,000, but this year's sale is expected to show increases thanks to the Besecker consignment and the large number of horses of racing age.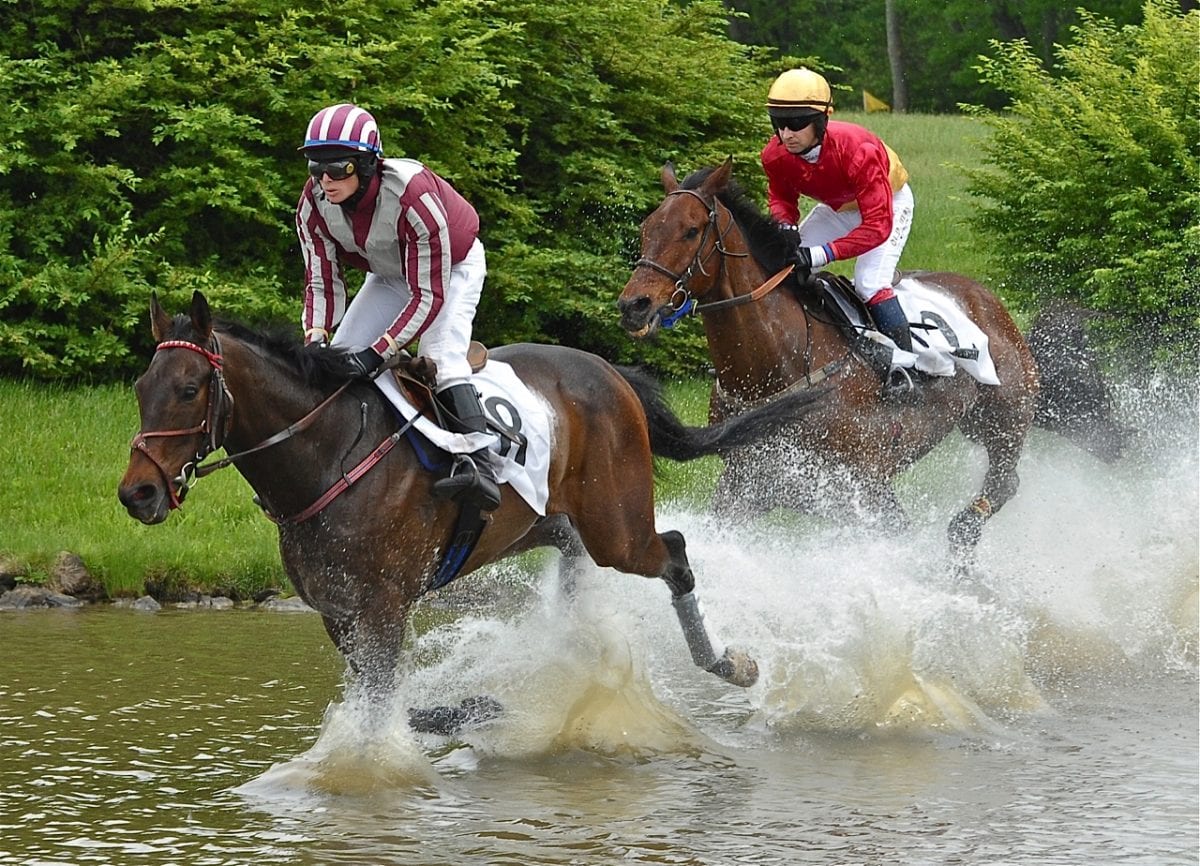 Maryland-bred steeplechase horses are available for bonuses at sanctioned 'chase and timber meetings in the state.