Delaware commission speeds up Pecoraro shockwave appeal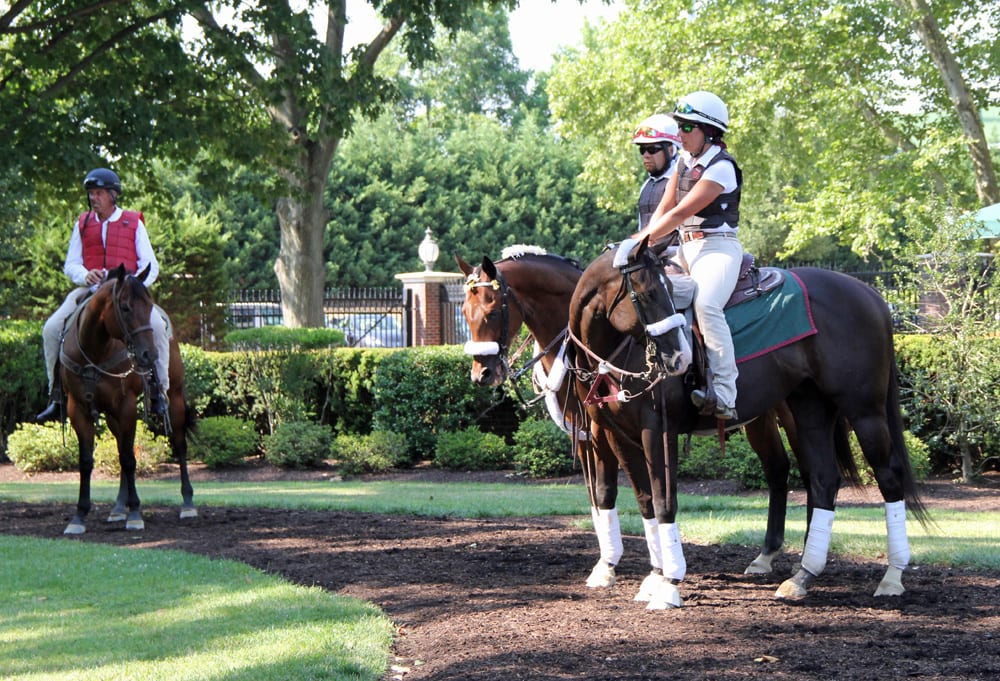 Photo by Allison Janezic.
The Delaware Thoroughbred Racing Commission last week decided to accelerate its hearing of appeals by trainer Anthony Pecoraro and farm owner David Neilson.
The appeals arose after the stewards slapped the men with six-month suspensions and $1,000 fines for allegedly having illegally shockwaved a horse who subsequently broke down in a race at Delaware August 5 and was euthanized.
The appeals, which had been slated for an April hearing, now are scheduled for January 22, 2020.
In a separate matter, the Commission on November 20 overturned its stewards' decision to impose a lifetime ban on Gary Scott Powell, who trains Arabian horses. Powell had run a pair of "ringers" – horses whose DNA did not match that of the runners whose names they raced under – in five separate 2018 races at Delaware.
The stewards ruled on the Pecoraro and Neilson cases November 22 but, as is customary, stayed the rulings once the men appealed. But the original decision to stay the rulings until an April hearing generated significant criticism of the Commission.
"I had a discussion with Commissioners, and they agreed that we should move this up," Commission Executive Director John Wayne said in an interview.
The case arose following the death of Glencairn, a five-year-old gelding owned by Jack Damico's East Coast Partners.
Glencairn raced in April, on the turf at Aqueduct, finishing last in a $25,000 claiming race while trained by Gary Gullo.
He did not reappear in the entries for just shy of four months, until his August 5 race at Delaware Park. There, he was entered for a $5,000 claiming tag and trained by a new trainer, Anthony Pecoraro. Pecoraro had great success at Delaware Park this year, winning 25 times with just 62 starters, a 40% strike rate. His runners earned nearly $570,000 at that track.
In the August 5 race, Glencairn went off as the 1-2 favorite but went wrong nearing the first turn, was pulled up and then vanned off. He subsequently was euthanized.
Glencairn allegedly had spent some of the time between races at Neilson's Alpha Omega Farm in Townsend, DE. During a routine follow-up investigation, Wayne said that he learned from Damico that Neilson had billed him for shockwave therapy which, according to the bill, took place just five days prior to Glencairn's final race.
Shockwave therapy has shown some promise as a treatment in helping horses to overcome or reduce lameness. It is also reduces pain, and it is for this latter reason that Delaware and other states have regulations prohibiting the use of shockwave therapy within 10 days of a race or work.
In fact, Delaware's regulations impose three requirements on those seeking to use shockwave therapy on horses:
It may not be done within 10 days of a race or work;
It must be done by a practicing veterinarian licensed by the Commission; and
It must be reported to the Commission promptly.
According to Wayne, the Glencairn case violated all three, as the treatment was conducted too close to the race, Neilson is not a Commission-licensed veterinarian, and the treatment was not reported promptly to the Commission.
Delaware's regulations stipulate that a person who violates the rules on shockwave therapy "shall be subject to appropriate disciplinary action by the Stewards and/or Commission including but not limited to a maximum suspension of one year (365 days)."
Wayne said that he had spoken with Pecoraro about the change in hearing date and left a voicemail for Neilson and added that the cases "will not be continued," meaning that he expects the Commission to hear the appeals and render its decision January 22.
In the Powell matter, trainer Scott Powell and his brother Mark, racing as Powell Boys Stable, had won four 2018 races and finished second in a fifth with the horses Bigg Girl (a first and a second) and So Big Boy (three wins).
But DNA testing conducted by the Arabian Horse Association (AHA) determined that the horses were not the offspring of the dam listed on their registration papers. As a result, the AHA cancelled the horses' registrations, making them ineligible to compete in Arabian races.
Following a July 26, 2019 hearing, the stewards imposed lifetime bans and $2,500 fines on both men. It also disqualified the horses from the five races in which they had competed at Delaware Park.
But Scott Powell appealed his penalty. Wayne said that Scott Powell presented the Commission an affidavit from Mark Powell, affirming Scott Powell's basic defense: that he simply trained the horses he was sent and was not aware that they were not the horses they were supposed to be.
That argument apparently convinced the Commission. While leaving the disqualifications in place, the Commission eliminated the financial penalty altogether and reduced the suspension to time already served, which amounted to 105 days.
The reductions in penalty do not apply to Mark Powell's sanctions.
"It was the Commission's decision," Wayne said simply.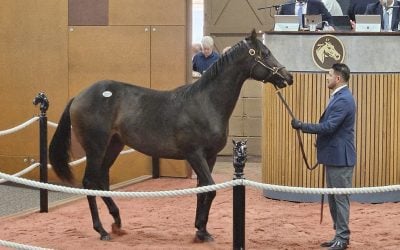 Maryland-breds accounted for about half the total sales volume at the Fasig-Tipton Midlantic fall yearling sale, plus how other states fared and more.