Racetrack operators form Thoroughbred Safety Coalition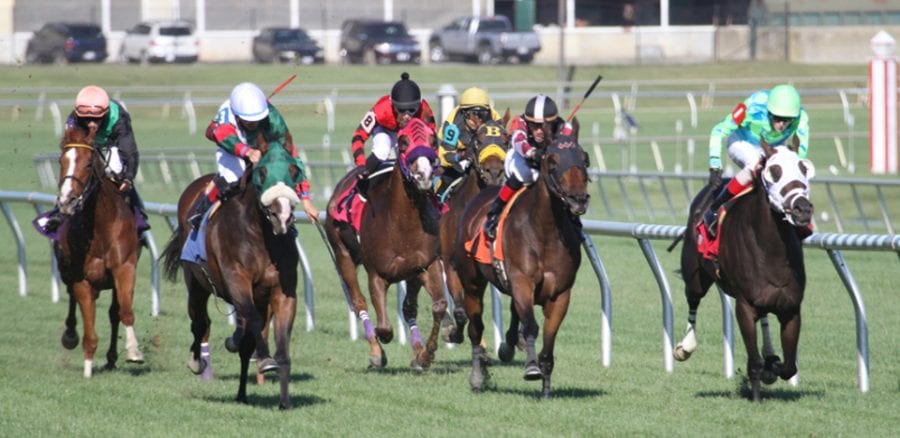 Photo by Laurie Asseo.
The nation's leading Thoroughbred racing organizations today announced the creation of an industry-led effort to unify and enhance existing protections and work together to develop new reforms to ensure the safety of the sport's equine and human athletes.
Partnering together under the name Thoroughbred Safety Coalition, the group seeks to create and implement a series of significant safety, medication, operational and integrity guidelines across Thoroughbred racing to ensure the well-being of horses and jockeys and increase transparency and accountability.

The coalition is composed of organizations who have individually led efforts to modernize the sport, and are now using their combined resolve, expertise and resources to advocate for enhanced safety measures throughout Thoroughbred racing. Coalition founding members include Breeders' Cup Limited, Churchill Downs Inc., Keeneland Association Inc., the New York Racing Association Inc. (NYRA), Del Mar Thoroughbred Club and The Stronach Group. Together they represent more than 85% of graded stakes racing in America.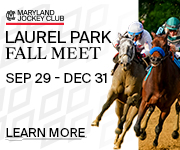 "Thoroughbred racing is steeped in tradition and we want the sport to live on for generations to come, and that is only possible with all of us working together to ensure that the safety and well-being of our athletes is our top priority," said Drew Fleming, President and CEO of Breeders' Cup Limited.
"We are passionate about these animals and this sport, and we are committed to working with our partners to ensure that together we are making sound and responsible decisions on behalf of our athletes, our fans and the racing community," said Kevin Flanery, President of Churchill Downs Racetrack. "Many of us have taken concrete action at our own tracks and are individually working with regulators and lawmakers in our states to enhance safety protocols. The Thoroughbred Safety Coalition will help drive these needed reforms across the nation."
"Protecting the health and welfare of our athletes is a complicated question that requires a multi-faceted approach. That's why we are implementing significant measures across the sport – from the quality of our track surfaces to ensuring horses are fit to run each and every time through medication reforms and enhanced veterinary examinations. There is no single solution and we are committed to finding the right answers, wherever that may lead us," said Bill Thomason, President and CEO of Keeneland Association Inc.
The coalition will adopt best practices and set stricter guidelines for allowable medications, enact standards for crop use, encourage greater transparency and tracking of veterinarian exam records, and commit to the creation of new positions to implement and enforce these reforms.
A full list of these measures can be found at the new organization's website.
"The Thoroughbred Safety Coalition presents an opportunity for the sport to adopt a set of best practices with a unified approach to equine safety," said David O'Rourke, CEO and President of NYRA. "We look forward to advancing these efforts, communicating directly with the public and broadening the coalition in the coming weeks and months."
"California racing has embraced progressive reforms over the last several years and we are pleased to join this group today to help push forward similar reforms in other jurisdictions in the US," said Josh Rubinstein, President of the Del Mar Thoroughbred Club. "It is critically important that we work together to create the highest levels of safety, integrity and accountability at our tracks and it is also our responsibility to more proactively help the public understand the extensive steps we take to promote a safer environment for our human and equine athletes."
"The Thoroughbred horse racing industry has reached a watershed moment where unprecedented reforms touching all areas of the sport must continue to be advanced and implemented," said Craig Fravel, Chief Executive Officer, Racing, The Stronach Group. "The Thoroughbred Safety Coalition represents a step toward greater accountability and transparency to put horse and rider safety and care at the forefront."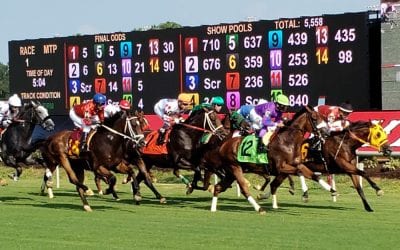 The Virginia Racing Commission this week approved a 2024 Colonial Downs schedule that looks like 2023 – but it's what may come next that's most interesting.