Sales Tales: More Crabcakes, please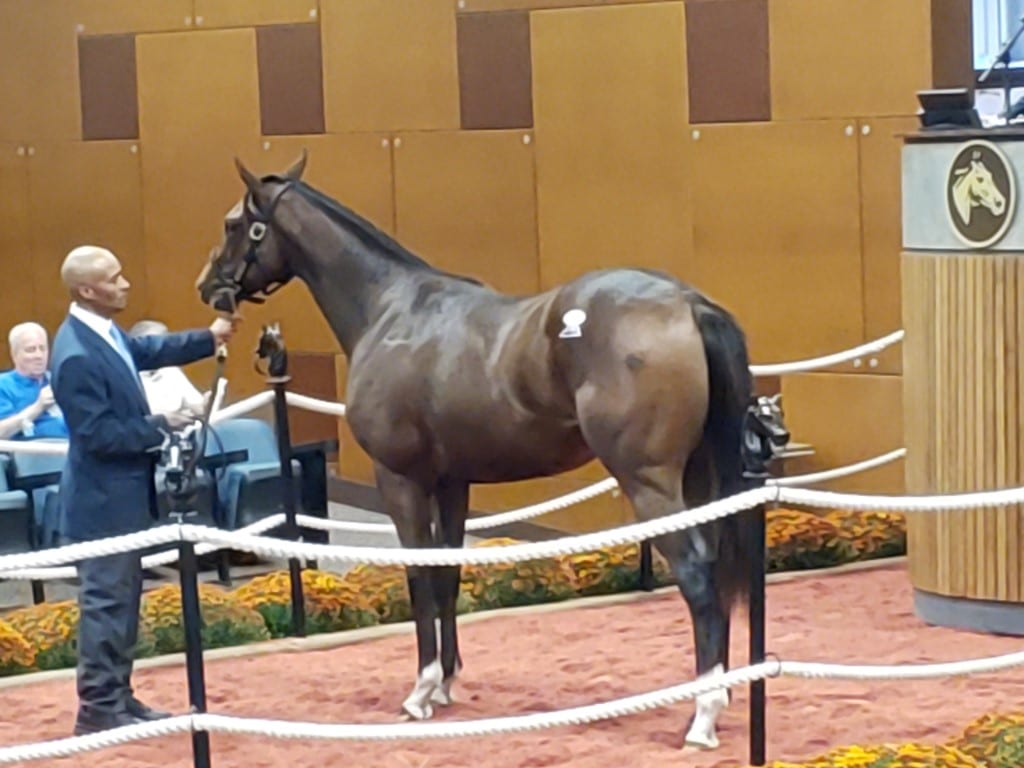 Hip 21, a full brother to multiple stakes winner Crabcakes, sold for $120,000 during the Fasig-Tipton Midlantic yearling sale this week. Photo by The Racing Biz.
On Saturday, Ellen Charles announced the retirement of Shimmering Aspen, one of the best horses she's owned.
It took all of two days for her to take a step towards replenishing her stable.
On Monday at the Fasig-Tipton Midlantic Fall yearling sale, Charles' Hillwood Stable LLC dropped $120,000 to obtain Hip 21, a Great Notion colt who's a full-brother to one of the best and most popular Maryland-breds of the last few years: Crabcakes.
"It's Crabcakes' little brother," Charles said after the sale. "It's really exciting. I don't know what I'm going to name him."
Bred and consigned by Wayne and Susie Chatfield-Taylor's Morgan's Ford Farm, the colt is out of the Charismatic mare Aunt Elaine.
The Chatfield-Taylors had received Aunt Elaine when her prior owner, Binnie Houghton, a good friend of theirs and the breeder of Crabcakes, passed away in 2017.
As it happened, Charles, too, had known Binnie Houghton — then Binnie Fowler — years earlier.
"She was one year behind me at Foxcroft, boarding school," Charles said. "I was sorry that I hadn't seen her in years."
Charles said there was plenty to like about the newest member of the Hillwood family.
"The family is wonderful," she said. "He is very correct, very handsome. He's kind of a male version of Crabcakes. Let's hope he can run like she did."
Crabcakes, an earner of more than $400,000, has won the last two editions of the Maryland Million Distaff. Her little brother will be able to stick a toe in plenty of pools; he's Maryland-bred, Maryland Million certified, Virginia certified, and, for good measure, Breeders' Cup nominated.
Charles said that the colt would go to Aiken to begin learning how to be a racehorse.
"When he comes back, we'll see what happens," she said, though one thing sems likely: he'll train with Rodney Jenkins in Maryland.
"He should stay in town," she added of her new charge. "They're made to stay in Maryland."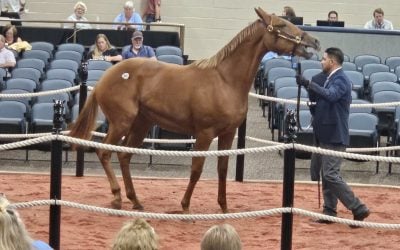 A trio of Maryland-breds, including a Nyquist colt, topped the Fasig-Tipton Midlantic yearling sale which saw declines amid uncertainty.