Renaissance in racing: VRC lauds Colonial Downs season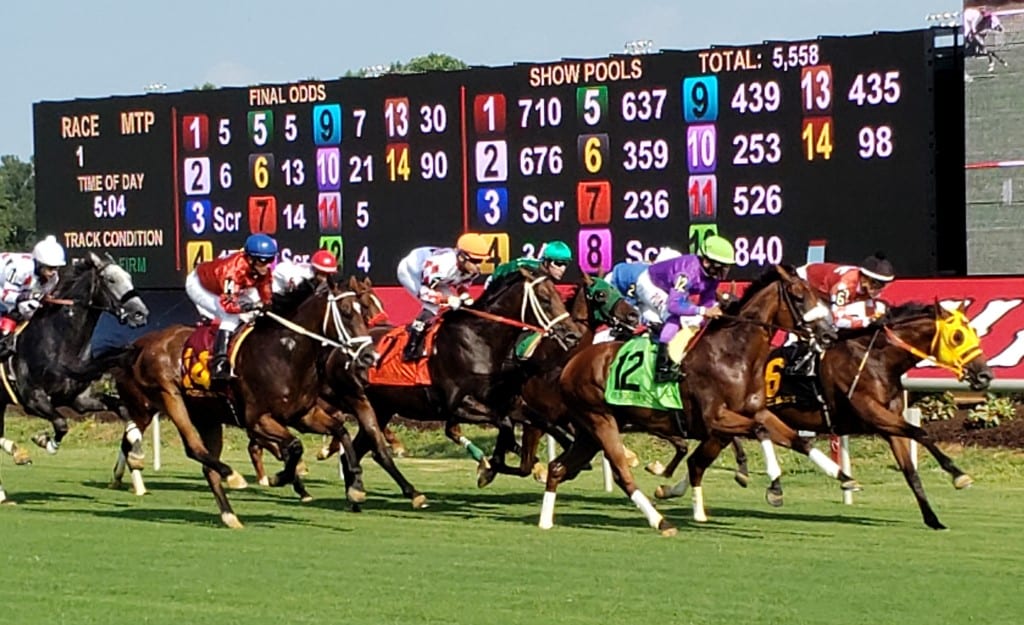 Racing at Colonial Downs. Photo by The Racing Biz.
Coming off the successful return of live racing in Virginia, Colonial Downs Group on Wednesday gained approval from the Virginia Racing Commission to open its fourth satellite wagering center (including the live racetrack facility).
Located not far from the Hampton Coliseum, Rosie's Gaming Emporium is scheduled to be opened at the end of the October, in time for Breeders' Cup weekend. While Colonial does not own the property, the company has a ground lease for at least 10 years, extendable to 20 years via options. Construction is nearly complete on a facility that will be over 39,000 square feet located in Power Plant Plaza. Along with simulcast wagering, 700 terminals of historical horse racing will be offered. Colonial is hiring 200 associates to staff the new facility.
Four other OTBs — in Richmond, Henrico County, Chesapeake and Collinsville — that were opened and operated by the Virginia Equine Alliance prior to Colonial's re-emergence complete the network.
During the meeting, John Marshall, the General Manager of The Colonial Downs Group shared figures for the 15-day live meet that concluded September 7. 
According to Marshall an estimated 36,000 patrons attended races at the live meet. Total wagering on Colonial's race reached $17.5 million, with 85% of that figure placed outside the state.
While the average daily handle increased 18% from 2013, the last season of Colonial Downs before the racing impasse, the measure was below at least four seasons since Colonial's initial opening 1997. The track's all-time top daily average came in 2007, according to Virginia Racing Commission statistics, when the figure reached $1.262 million per day.
Colonial's average field sizes exceeded eight horses per race, attracting a higher quality thoroughbred from previous meets with elevated purses that averaged nearly $500,000 per card.
The track did not experience a single fatality in training or racing. 
The successful return to action, coupled with the ongoing harness racing meet at Shenandoah Downs in Woodstock, VA, wasn't lost on Virginia racing commissioners. 
"Considering where we were a few years ago, in thoroughbred and standardbred racing, we are experiencing a renaissance in racing," stated VRC chairman D.G Van Clief. "It's great to be a part of it."
After the meeting, commissioners heard an appeal of stewards' ruling in the $100,000 Edward P. Evans run the first weekend of Colonial's meet.  The result under the wire saw Speed Gracer, owned by Quest Realty and trained by Susan Cooney, finish first but placed fourth after a disqualification involving contact among KD's Cat Bird and Black Prong in the middle of the racetrack.  River Deep, owned and bred by Morgan's Ford Farm, racing on the inside and finishing second, was moved up as the winner.  After watching video of the race several times, Commissioners upheld the stewards' ruling.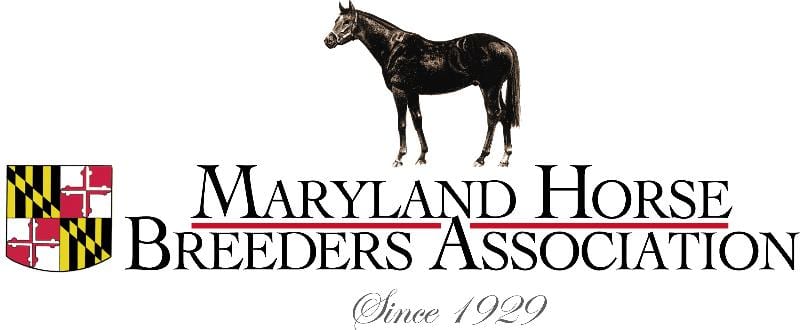 On February 27 the Maryland Horse Breeders Association will host a talk with Alvin Stone, author of a book about and son of longtime groom Stoney Stone.