Laurel Stakes Saturday: 6 quotes to tell the tale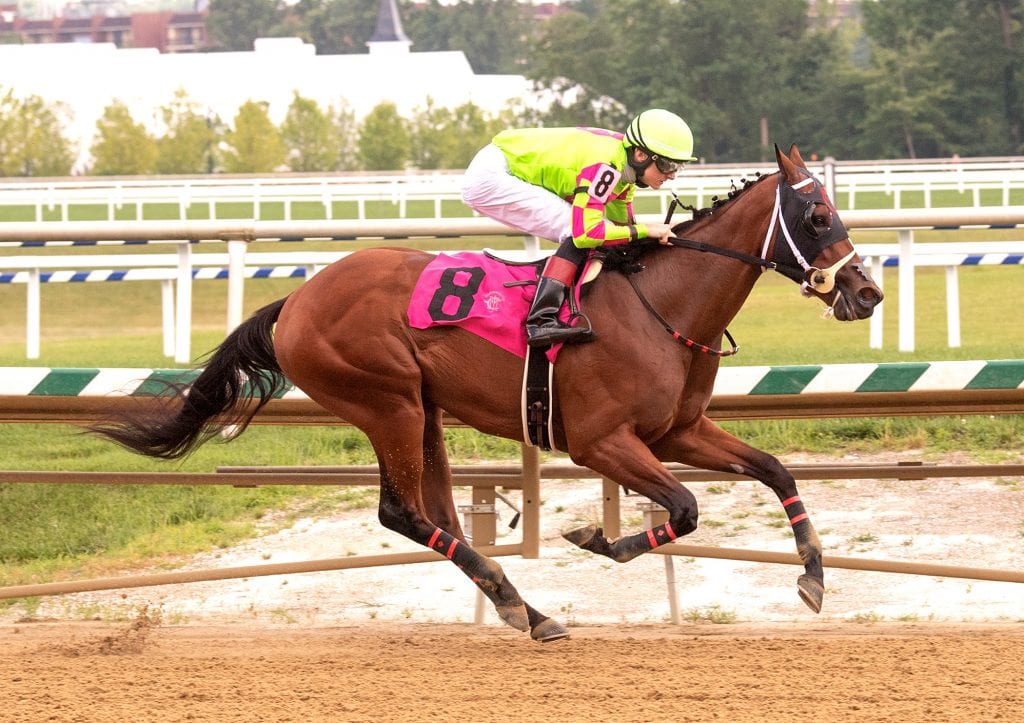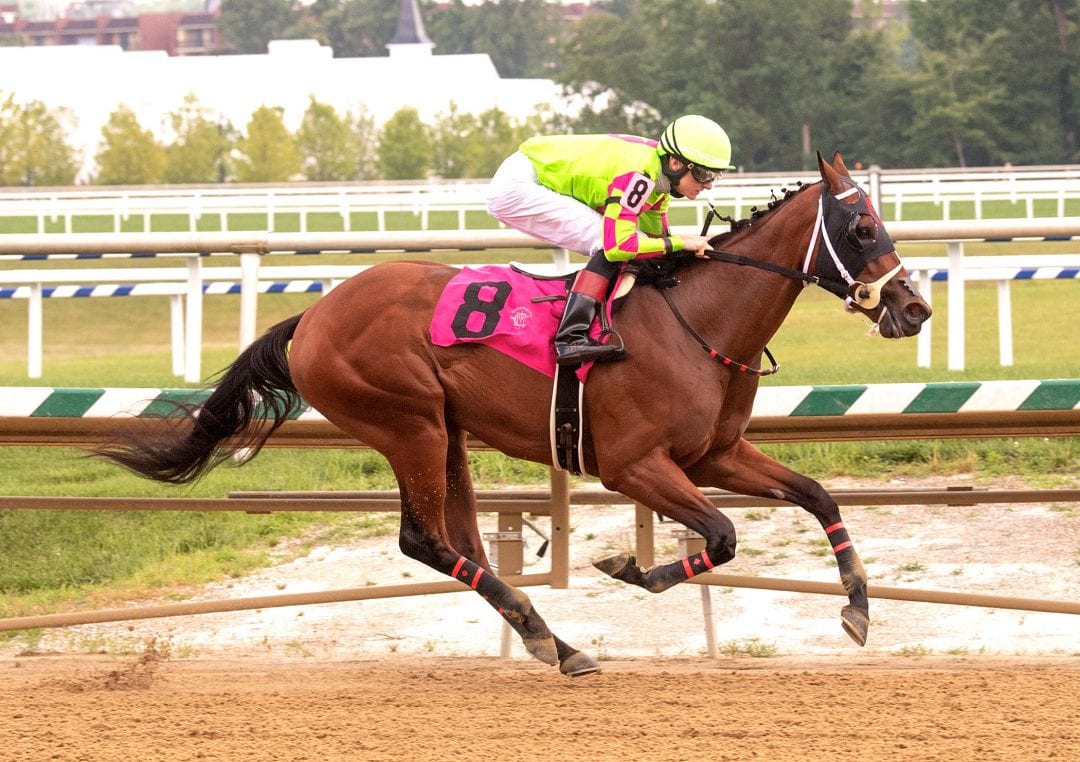 Miss J McKay. Photo by Jim McCue, Maryland Jockey Club.
Saturday's Laurel Park card features no fewer than six stakes, topped by the $150,000 Fasig-Tipton All Along, a $150,000 test for older fillies and mares going 1 1/16 miles on the turf.
Here are six quotes to tell the tale:
CHALLEDON STAKES
For 3yo and up that have never won a stake, $75,000 purse, 7 furlongs
Wonderful Light (tr. Michelle Nevin, jockey Feargal Lynch) is the 5-2 morning line favorite.
Damon Dilodovico, trainer of Taco Supream (10-1 morning line): "I kind of feel like we've got him full strength coming into this week. He's a cool horse. He's always been right there. Whether or not he'll be good enough I don't know, but I'm confident that he'll give them his best effort."
ANNE ARUNDEL COUNTY STAKES
For 2yo fillies, $100,000 purse, 5 1/2 furlongs on the turf
Miss J McKay (Cal Lynch/Trevor McCarthy) is the 9-5 morning line favorite.
Cal Lynch, trainer of Miss J McKay, who crossed the finish line well in front last out in the Colleen Stakes at Monmouth but was DQed for drifting in on rivals: "She was a little green, bumped into those two fillies and came down, and rightly so. The filly's been doing everything really well since that race. She's worked really well on the turf a couple of times. We're bringing her in there thinking we have her pretty close."
SHINE AGAIN STAKES
Fillies and mares 3yo up that have never won a stake, $75,000 purse, 7 furlongs
Saguaro Row (Michael Stidham/Sheldon Russell) is the 5-2 morning line favorite.
Jamie Ness, trainer of Our Super Freak (7-2), who'll have McCarthy up and who has placed in six stakes without an added-money victory: "She's had a lot of tough beats, but she dances every dance. She's still just a 3-year-old running against older horses but she's been hanging in there. We'll see what happens."
JAPAN TURF CUP STAKES
3yo and up, $100,000 purse, 1 1/2 miles on the turf
Postulation (Michael Matz/Jorge Vargas, Jr.) is the 7-2 morning line favorite.
Barclay Tagg, trainer of Highland Sky (9-2), who'll have Forest Boyce up: "He's a real nice horse. He comes from a good family, and I've been training that family for the owner for probably 30 years now. They were all hard knockers with a few group stakes winners and a couple of Grade 1 winners in there. It's always been a good family."
FASIG-TIPTON ALL ALONG STAKES
Fillies and mares, 3yo and up, $150,000 purse, 1 1/16 miles on the turf
Lift Up (Michael Dickinson/No rider named) is the 4-1 morning line favorite.
Mike Trombetta, trainer of two-time defending Maryland Million Ladies champion My Sistersledge (8-1), who'll have Julian Pimentel up: "She's due to run again and this gives her a few weeks to the Maryland Million. That's the plan. She's been very genuine for us. She always tries. We obviously want to try to make the Maryland Million again and this is the best path to get there."
HOWARD COUNTY STAKES
For 2-year-olds, $100,000 purse, 5 1/2 furlongs on the turf
So Street (Jamie Ness/McCarthy) is the 8-5 morning line favorite.
Ned Allard, trainer of Me and Mr. C (15-1), who is a half-brother to G3-placed Abiding Star: ""He was a little bit green early (in his debut victory), but then he figured out where he was and kind of won pretty easily, I thought. That was kind of impressive. Then, it's a case of 'Where do you go from here?' The horse came out of his race fine. He's been doing good, and I think he might have a future."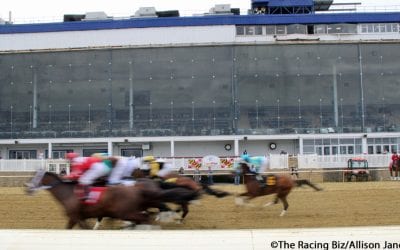 Your five-minute read to catch up on all the Mid-Atlantic racing action you may have missed over the weekend…