Delaware Park Handicappers' Notebook 2019 Vol. 10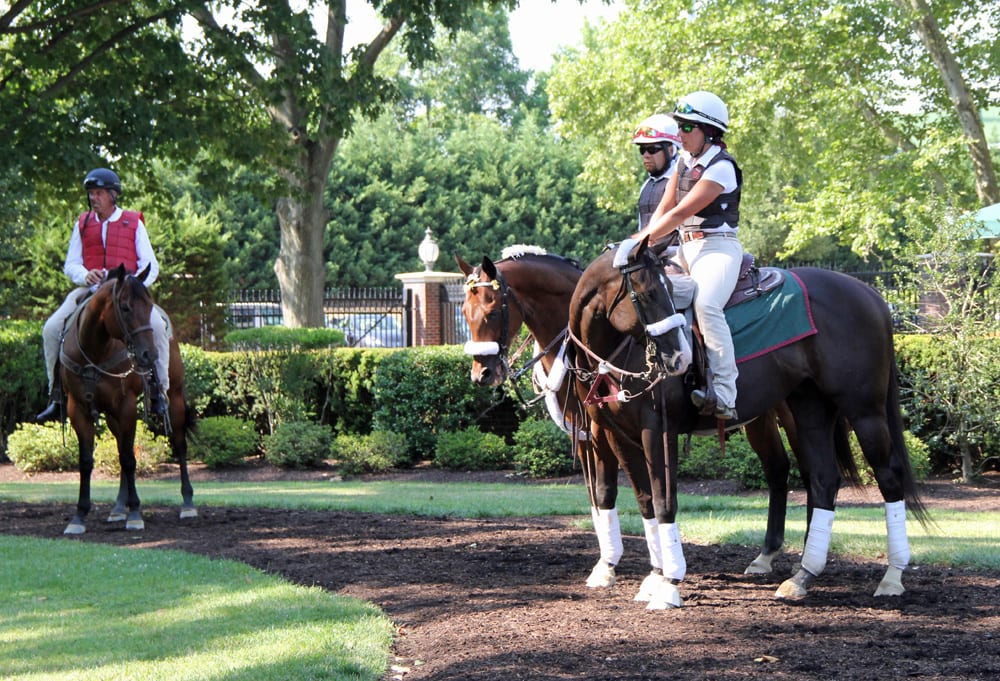 In the paddock on Delaware Handicap day. Photo by Allison Janezic.
Correspondent Doug McCoy returns with his weekly Delaware Park Handicappers' Notebook, featuring horses to watch, bet-backs, and more.
Horses and races to watch
COLONEL BAILEY (JULY 1O, RACE 3) – This maiden flipped over behind the gate prior to her first start and then then was green throughout under a rider who was very cautious after his early antics. This is obviously a work in progress horse, but he has some ability. Watch this Lynn Ashby trainee in the paddock and post parade. If he gets enough time around the gate to get used to those surroundings, he could jump up and win at a big price, especially if switched to a strong rider.
SHIFRA MAGICIAN (JULY 13, RACE 2) – Another from the Ashby barn, this one had a trip from hell last time as he was blocked, boxed, trapped for six furlongs then was shut off when finally trying to make a bid between horses in the stretch, had to check again and alter course to the inside and still managed to get up and win in the final strides. No telling how well he might run with a clear trip next start.
ZIPMAN (JULY 13, RACE 3) – Ran up on heels when just starting to gain some momentum in the turn of recent turf race, had to swing outside for the drive but still got up for second. A clear trip and better timed ride should make him a solid threat next time.
LAST TRUE LOVE (JULY 13, RACE 4) – This one lost any chance when she fell on her face at the break of last when in over her head in a sprint stake. A drop to a bit easier class level and a clean break and this one could surprise.
Jock/trainer Watch: Performers of the week
Jose Ortiz and his brother Irad have been dominant forces on the NYRA circuit and have been in the top three in the country in earnings along with Javier Castello the past three seasons.On Saturday the locals got an up close and personal look at just what makes the young rider one of the most sought after jockeys in the business when Ortiz won four stakes from four mounts, capping off his day with an easy win on Elate in the $750,000, Grade 2 Delaware Handicap.In his wins in the Dashing Beauty, Just a Kiss, Glasgow and DelCap, all $100,000 stakes, Ortiz treated fans to a display of his talents and strategies, changing course and coming back again inside through the drive in the Dashing Beauty, making a nifty quick move in the turn to be in position to strike into the stretch in the 1 1/16-mile Just a Kiss,, and skimming the rail to pop through in the drive to capture the Glasgow. Then in the DelCap, with chief rival Blue Prize trying to slip through inside and be a threat, Ortiz shot Elate to the leaders' flanks in the second turn, thus making the vaunted "first move" and taking tactical control of the race. One thing top riders work very hard to do is not get the best horse beat, and on Saturday Ortiz did just that.
Handicapper's tool box
MIDDLE QUARTERS POINT OUT FUTURE WINNERS
Delaware Handicap weekend marks the unofficial half way point of the race meeting, and handicappers would do well to start paying more attention to fresh horses and runners coming off "spring breaks" when doing their selections.
This is the point where horses who have run a number of times at the meeting already are often given too much backing at the windows off their early season success, while runners who have been, for one reason or another, out of action, are often overlooked and allowed to go off at very decent odds.
A number of stables who raced in Florida, especially at Gulfstream, may have horses who had run several times over the somewhat unforgiving, sun-drenched turf. That can produce "jarring," a soreness in the shoulders from the pounding of running that can take six weeks to two months of rest and no racing for their charges to recover and refresh themselves.
And there are the young horses who may have run once or twice then needed some time to regroup from minor juvenile issues. One should pay particular attention to babies coming back off such a time schedule. At the current meet, trainer Richard Hendriks is 3-for-3 with horses returning from layoffs of 60 days or more, while Jerenesto Torrez is 3-for-6. Several other trainers have won twice.
Fresh horses midway through a long meet are often the way to bet.
LATEST DELAWARE RACING NEWS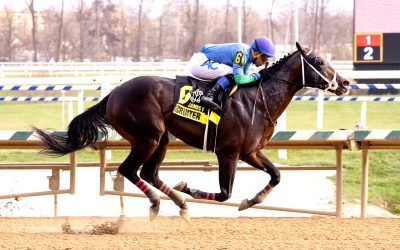 Long before he owned horses, Nick Sanna had a job sweeping up after the races at Delaware Park. It's been quite a journey.