War of Will "probably" Preakness-bound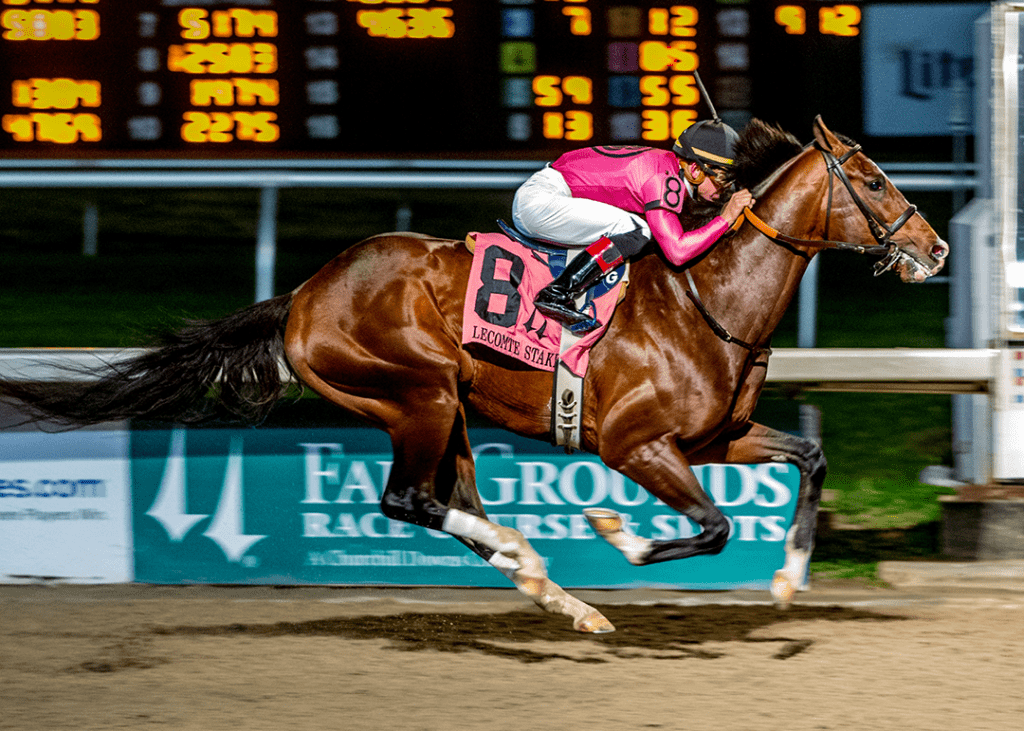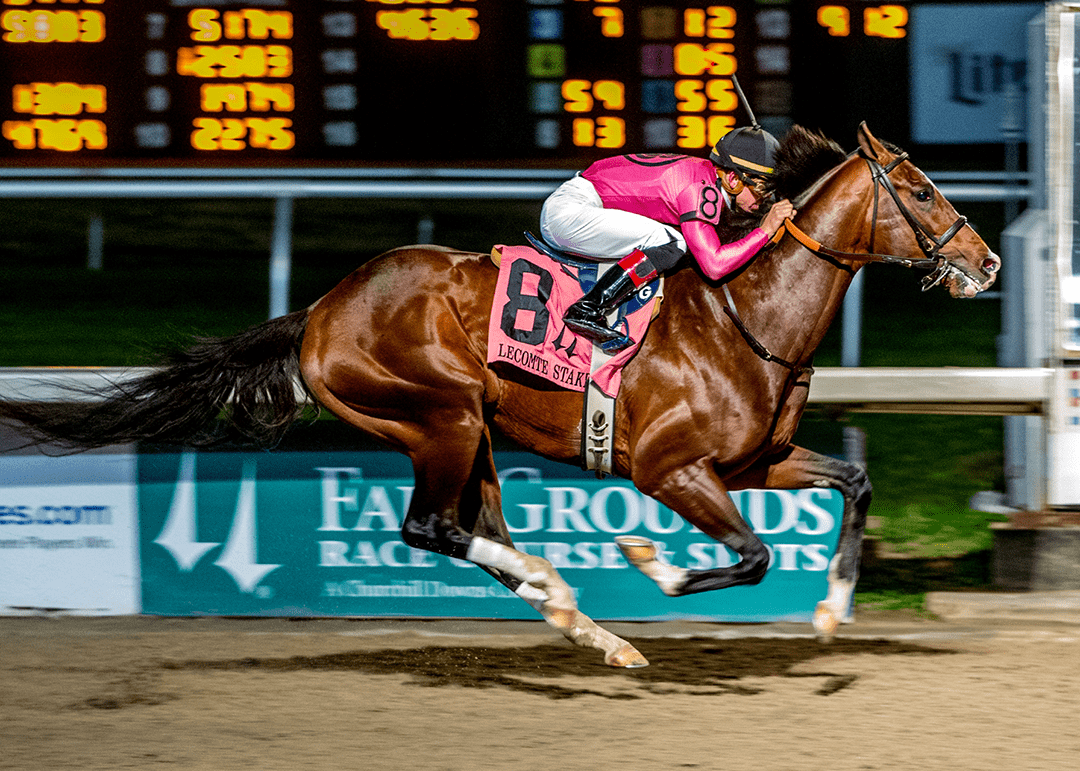 War of Will won the LeComte Stakes at the Fair Grounds. Hodges Photography.
A day after nearly suffering a disastrous spill in the Grade 1 Kentucky Derby, War of Will was feeling good Sunday morning and, his trainer said, likely headed to Baltimore.

Speaking to a gaggle of reporters on the Churchill Downs backside Sunday morning, trainer Mark Casse said that War of Will had suffered only "a couple of nicks" on his right front leg.
"He was jumping up and down," Casse said with a laugh. "It was like he didn't do anything."
He certainly had done plenty, however. In the Derby, War of Will, under regular pilot Tyler Gaffalione, was never far back while saving ground. Nearing the five-sixteenths pole, he shifted off the fence and tried to move to the attack off the right flank of the leader, Maximum Security. That rival, however, veered out suddenly, nearly causing War of Will to clip heels and fall.
Horse and rider were able to right themselves, and War of Will fought on to remain a forward factor to the eighth pole, at which he point he tired and faded from the scene. He finished eighth, four-and-a-half lengths behind first-past-the-post Maximum Security, who — after a lengthy review — was disqualified for the incident and placed 17th, behind Long Range Toddy, who also was affected in the pileup.
While most observers agreed that Maximum Security was best in yesterday's race — he finished nearly two lengths clear of his nearest pursuer — there wasn't much to separate the rest of the top half of the field. In fact, the next eight finishers all were within 3 1/2 lengths of each other over a Churchill track rated sloppy and sealed.
Casse said that that combination of factors might juice field size in the middle jewel, the $1.5 million Preakness Stakes. And he expects War of Will to be among those in that field.
"I think we probably will" go to the Preakness, Casse said. "I wouldn't doubt that you'll have the biggest Preakness field that you've had in a while because of all the stuff that happened and because of the racetrack."
The last time such a longshot prevailed in the Kentucky Derby was Mine That Bird's 50-1 upset in 2009. In that year's Preakness, 13 runners faced the starter, with Mine That Bird going off at odds of 6-1 in a race in which the filly Rachel Alexandra was favored at 9-5.
"Normally a lot of them go to the wayside and figure out they're not good enough" following the Derby, Casse said. "But I'm sure there's going to be lots of people wanting another chance."
Some newcomers also are expected for the Preakness, including local hopeful Alwaysmining, the Ken McPeek trainee Signalman, and El Camino Real Derby winner Anothertwistafate.