Homecomings the order of the day in CT Classic undercard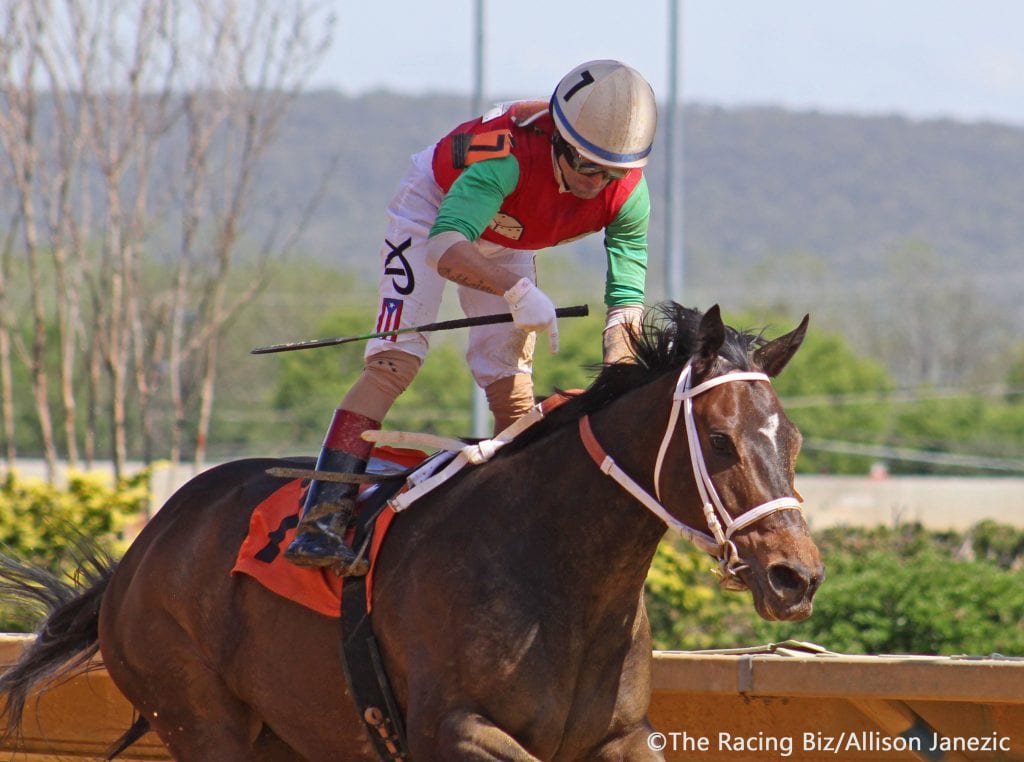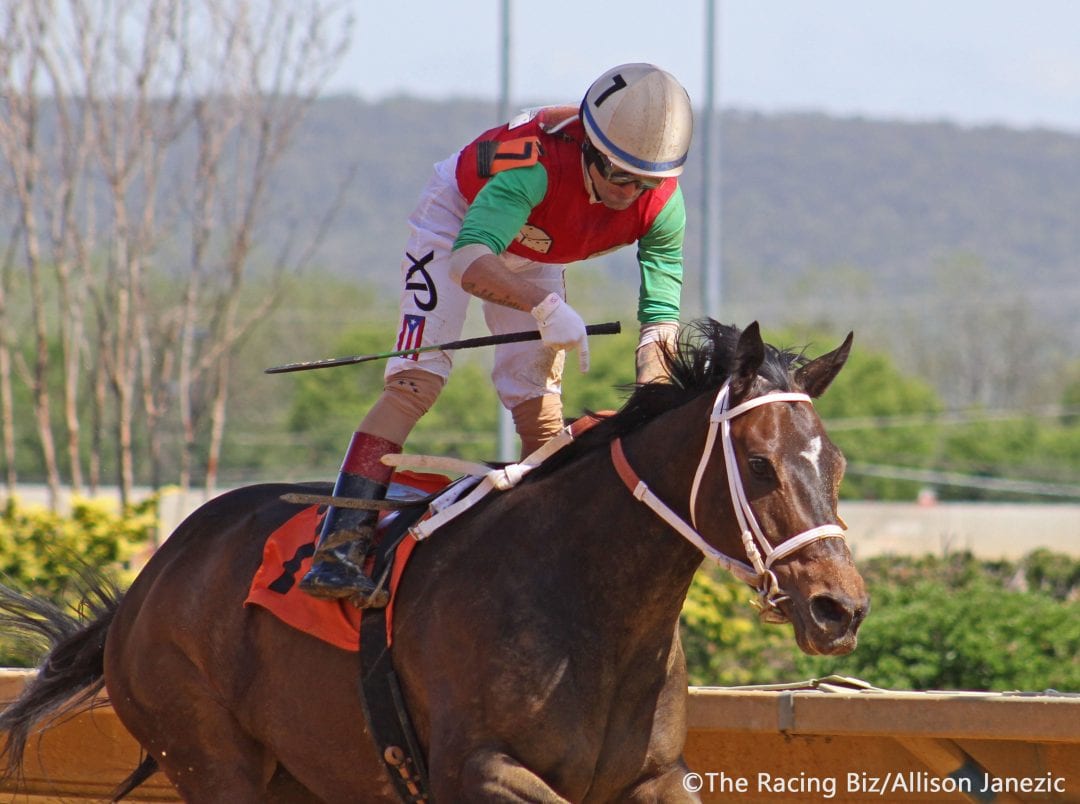 Anna's Bandit and Xavier Perez share a moment. Photo by Allison Janezic.
Evidently the country roads took them home.
On a day when the West Virginia-bred, Charles Town-based Runnin'toluvya outfought Diamond King to become the first state-bred to win the Grade 2, $1 million Charles Town Classic, homecomings were the order of the day in three open stakes on the undercard.
"It's always home," jockey Xavier Perez said following his win aboard Clubman in the Russell Road Stakes. "It's always gonna be home."
Perez began his career at Charles Town before migrating to Maryland, and it was his connection with a Charles Town-based trainer — Ollie Figgins, III — that gave him his greatest wins as a jockey, aboard Dance to Bristol, the redoubtable sprinting filly who won the Grade 1 Ballerina and competed in the Breeders' Cup Filly and Mare Sprint.
Today Perez returned to where it all began and left with the money twice. The first time came aboard Anna's Bandit, the hard-hitting Jerry Robb trainee who overwhelmed five rivals to win the $50,000 Original Gold Stakes for state-breds. That win prompted an enthusiastic fist pump from Perez.
The second was bigger.
Clubman, a 9-1 outsider trained by Rodolfo Sanchez-Salomon, rallied while wide on the final turn to draw away to a length victory in the $75,000 Russell Road and earn his — and his trainer's — first stakes victory.
"I wanted him to come running," Perez said of his bide-my-time trip aboard the five-year-old Not for Love gelding. "He just kept going. Inside the eighth-pole, he was just starting running in there."
The two races prior to the Classic were named for two of the best local horses of recent vintage: Dance to Bristol and the millionaire West Virginia-bred Russell Road.
"To win a race like that named after a nice horse like Russell Road, that means a lot to me," Perez said.
Perez won last year's Dance to Bristol — appropriately enough given the fine record he and the filly compiled together — and watched this year as another rider who began his career locally stole the $100,000 Dance to Bristol for older fillies and mares on the front end.
Like Clubman, Devine Mischief was dismissed as a 13-1 longshot. But veteran pilot J. D. Acosta — whose day began when he nearly was dropped after a bumping incident in the Immortal Eyes Overnight Dash — guided Devine Mischief to an unexpectedly easy early lead, and she kept right on going.
All the way to a neck victory over the hard-trying Isotope.
"The plan was just to break from the gate, let somebody else go because she likes to chase horses," Acosta explained. "When I opened the gate, they were probably like, 'Let her go, she's going to die because of what happened last time.'"
Last time, in the prep for this event, Devine Mischief did stop, challenging for the lead before fading to third.
Not today, however. She held off all rivals to win in 1:25.61 for seven furlongs over a fast track.
"But today, Javier [Contreras, her trainer] is here — last time he was in Keeneland," Acosta said. "A little more gas in this one today."
Just enough, as it happened.
All the homecomings meant it was not a great day for the well-known out-of-town riders who came in for the big money, though one of them, Gabriel Saez, did help lead the way to yet a third undercard homecoming.
Saez and Malpais sprung the latches on top and kept right on going to win the $100,000 Robert Hilton Memorial Stakes for three-year-olds in 1:25.15 for seven furlongs. That was a popular win; the Hard Spun colt was the even-money, post-time favorite.
And it sounded pretty good to his trainer, Charles Town native Joe Sharp.
"That was great. He ran huge," Sharp said of his protege, who won for the third time in six starts. "Gaby rode him with a lot of confidence. The only thing we were concerned about was stretching out to seven-eighths, but he seemed to handle that well."
Well enough that Sharp, a graduate of nearby Jefferson High School, was all smiles afterwards.
"It was great. It feels really good," Sharp said. "I wish I could stay longer, but I have to go home for Easter. [Local trainer] Chris Keller has let us come into his barn, taken great care of us. It's always nice coming home."
On a day when the weather cooperated, the locals ran huge, and Charles Town put on its very best show, it was a common sentiment.
"This is home no matter what," Acosta, who lives in nearby Ransom, said. "The people have been good to me."