Jockeys' Guild, TOC postpone whipless racing day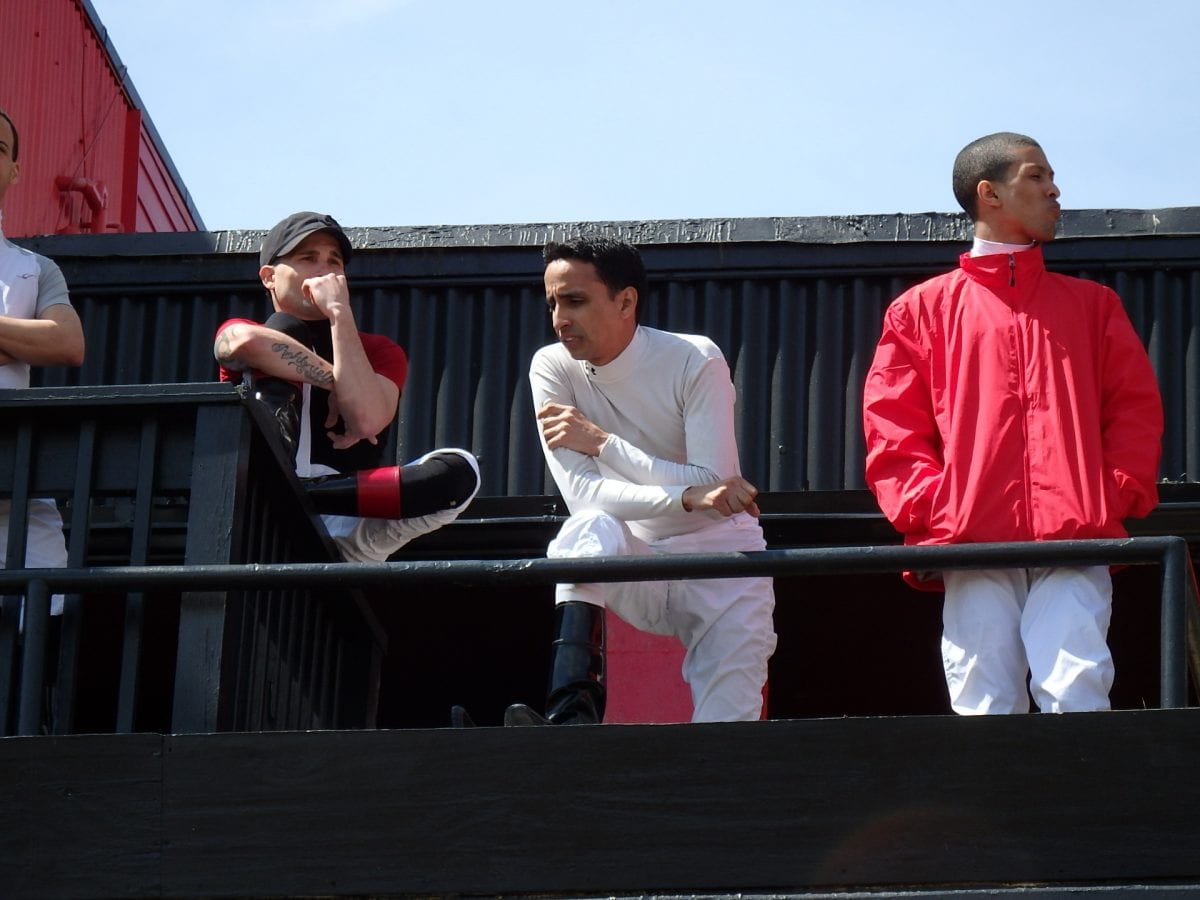 Through an agreement between the Jockeys' Guild and the Thoroughbred Owners of California, jockeys will ride with crops Friday at Santa Anita. The Jockeys' Guild has postponed its planned experiment to have its members ride without them as the organization works toward longer-term implementation of policies consistent with recent guidelines issued by the California Horse Racing Board, the Guild and TOC announced today.
"We will comply, for the time being, with the request from the Thoroughbred Owners of California to not proceed with the jockeys not using riding crops during the races at Santa Anita Park on Friday, April 12," said Jockeys' Guild President and CEO Terry Meyocks. "For the past month we have received virtually no support from industry organizations in California until contacted by the TOC in the last day and a half. In the interest of moving forward to create a safer environment for both equine and human athletes, we have agreed to work with the TOC to come to a mutually agreeable position on riding crop usage in California to be submitted to the CHRB."
The Jockeys' Guild will be asking the jockeys at Santa Anita and Golden Gate to use the recently developed 360 GT riding crop, which was used over this past weekend of racing at Keeneland Racecourse. The 360 GT has been developed in the interest of safeguarding horses and riders. Guild officials indicated that they will continue to monitor racing conditions and crop use while seeking feedback from the riders to ensure the welfare of the horses.
"Jockeys, who take great personal risk every time they ride, are focused on safety and are vigilant caretakers of their horses," said Greg Avioli, president of the TOC. "We appreciate the Guild's willingness to continue to work with us on policy options that protect horses and riders while ensuring that races are run fairly for all participants."
"I have been fortunate to work with some of the best riders in the world in my career here in California and I have seen their dedication to the safety and welfare of our horses," said Bob Baffert, TOC board member. "We owe it to the riders to work with them to ensure that they're on board with the steps we are taking to create the safest environment possible for our athletes."
"It is and has been the Guild's positon that we must have rules that are in the best interests of all of our industry participants – horses, owners, breeders, racetracks, trainers, jockeys and the betting public whose interest fuels our sport," said Meyocks.