Ghost Fever looking to follow in big bros' steps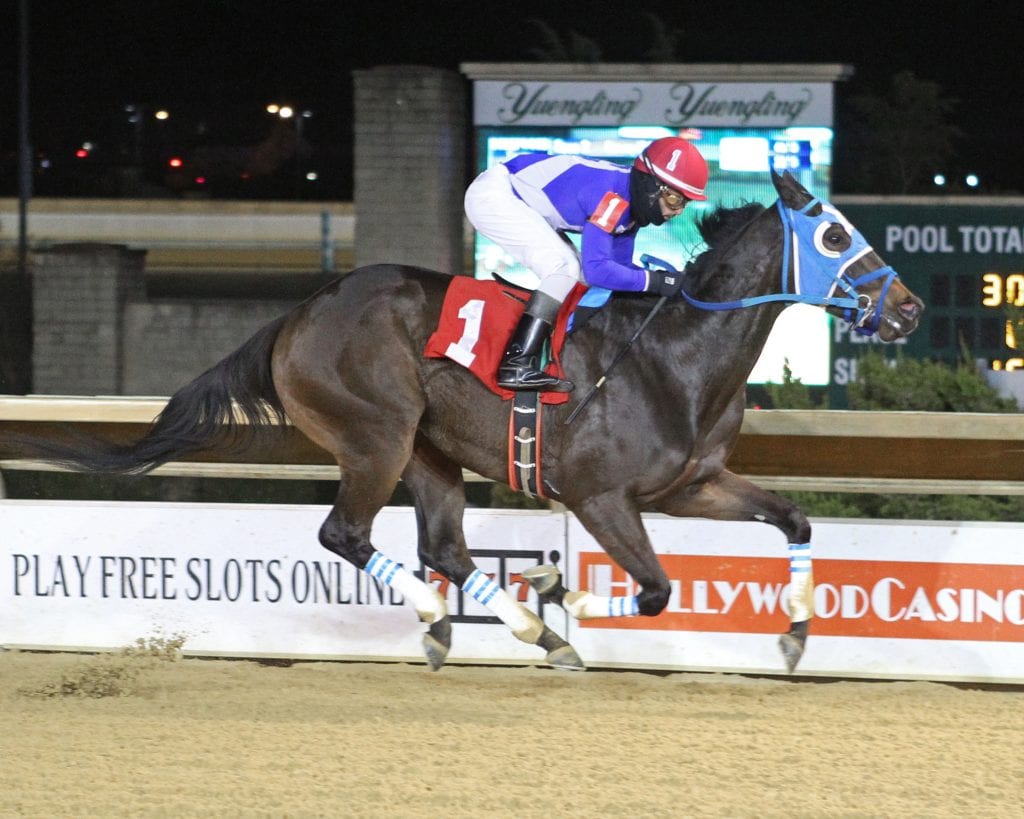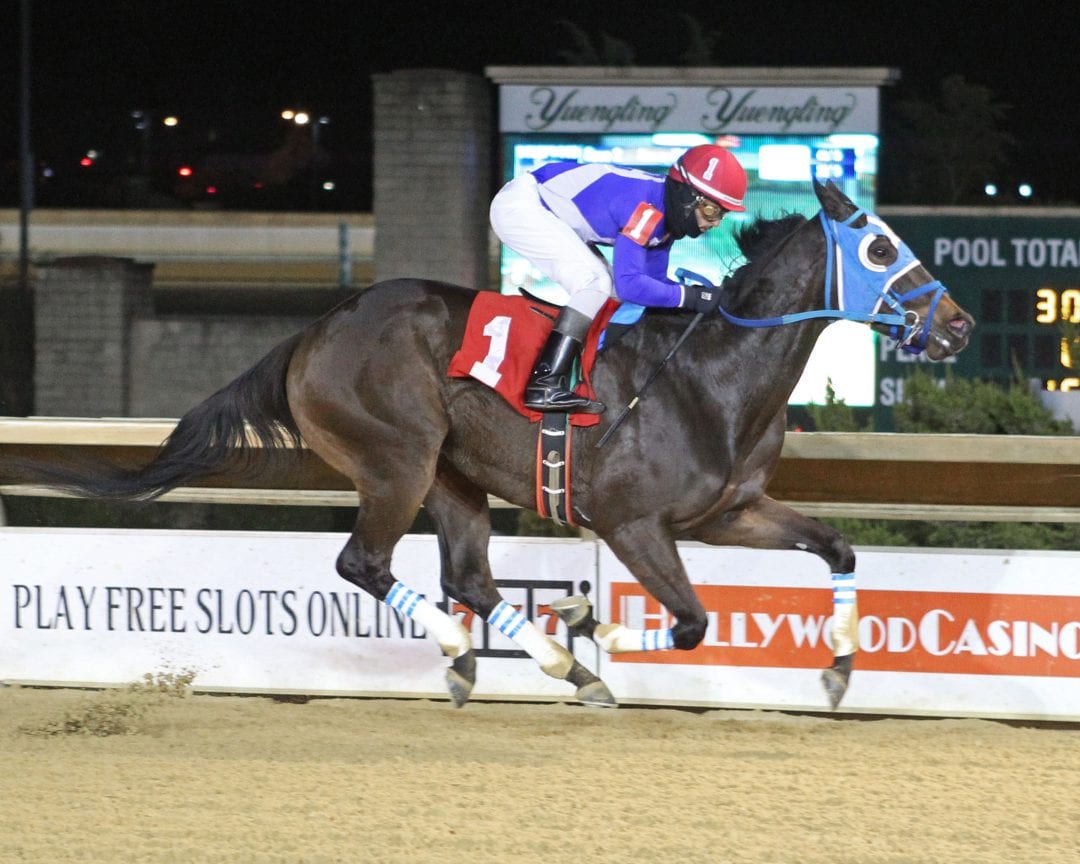 Ghost Fever. Photo by Coady Photography.
Through the first full year of her career, Ghost Fever, the full-sister to former West Virginia-bred Charles Town stars Hidden Canyon and Bullets Fever, had hardly given any indication that she could live up to the reputation of her older brothers. But after winning each of her first two starts this year and three straight overall for owner-trainer Javier Contreras, Ghost Fever is beating a belated path to local success.
Bred by John McKee, Ghost Fever is a daughter of Fiber Sonde out of the Indian Charlie mare Ghost Canyon. She has won three straight allowance events at the one-turn dash distance of 4 ½ furlongs at Charles Town. Overall, she has five wins and nearly $100,000 in earnings from 14 career starts – not bad for a horse that won just once in her first 10 tries.

"She's always been a lot like Hidden Canyon in the sense that she gets wound up quickly," said Contreras, more widely renowned for his handling of reigning West Virginia-bred horse of the year Late Night Pow Wow. "She can be a handful sometimes. I think she's always had some talent, but she also had a few minor things that were bothering her. We finally figured them out and now we've gotten her to a point where she doesn't have any more issues. She just needs a little time between races."
Ghost Fever is entered Friday, March 22 in another one-turn allowance test. She's 3-1 on the morning line and will have regular pilot Carlos Marrero up – but will have to contend with 9-5 top selection Yes I Dance, a talented John Carlisle trainee making her first start since last June. Contreras sees this race, for fillies and mares that have never won three (excluding West Virginia-bred races), as an important test.
"Her two starts this year have both been pretty good," Contreras said of the filly he purchased privately from McKee as a yearling. "If she keeps improving, I will try her in the Fancy Buckles. There are not many one-turn stakes races up here, and I don't think she wants to go two turns. I think she might be good at five furlongs or maybe 5 1/2, but I don't think she wants to go 6 1/2 or seven-furlongs up here. The 4 1/2 is perfect for her."
Ghost Fever still has considerable catching up to do to match the earnings and reputation of her two formidable older brothers.
Hidden Canyon won nine of 15 starts, earned nearly $320,000 for Contreras, and was second in the $500,000 West Virginia Breeders Classic in his first attempt at one-mile and one-eighth and traveling three turns.
Bullets Fever won all eight of his starts for trainer Jeff Runco and owner David Raim and earned nearly $230,000 along the way while winning a pair of stakes at age two and three more as a sophomore.      
Ghost Fever finished fourth in her career debut at age two then was ninth in the Rachel's Turn Stakes for West Virginia-bred juvenile fillies going two turns. Ghost Fever eventually garnered her diploma last July, in her fifth career start, when she finally prevailed in a one-turn maiden special weight dash for state-bred three-year-old fillies. She has been worse than second only twice in nine subsequent outings, one of which was a sixth-place finish in the $125,000 WVBC Cavada won by her illustrious stablemate, Late Night Pow Wow.
"Last year when she turned three she really started to come into her own a little more," Contreras said. "I think the time off did her good. She matured physically and she seemed a little calmer to handle. I tried her in the Cavada, but again the two turns was out of her reach. It was just a matter of finding the right spot for her. The one-turn races here usually fill, so that's worked out well for her."
In fact, since the Cavada, Ghost Fever has won four times and finished second once in five tries. She came right back to win an allowance race on November 9, finished second in an allowance dash on Dec. 1 then capped her sophomore season by winning an allowance affair on Dec. 22. Now she has two more wins this season.
With his charge running well, Contreras has his eyes on a bit of a bigger prize down the road, on May 18: the $50,000 Fancy Buckles.
"She probably needs a little more spacing between her races than Late Night Pow Wow," Contreras said. "She's starting to come into her own, and as long as I can find some allowance races for her, she'll keep doing well. There will be plenty of opportunities for her in the one-turn races this year. I'll just have to be patient with her. But if she comes out of her next race good, then I definitely want to try her in the Fancy Buckles Stakes."