Longtime Maryland trainer Bill Wolfendale passes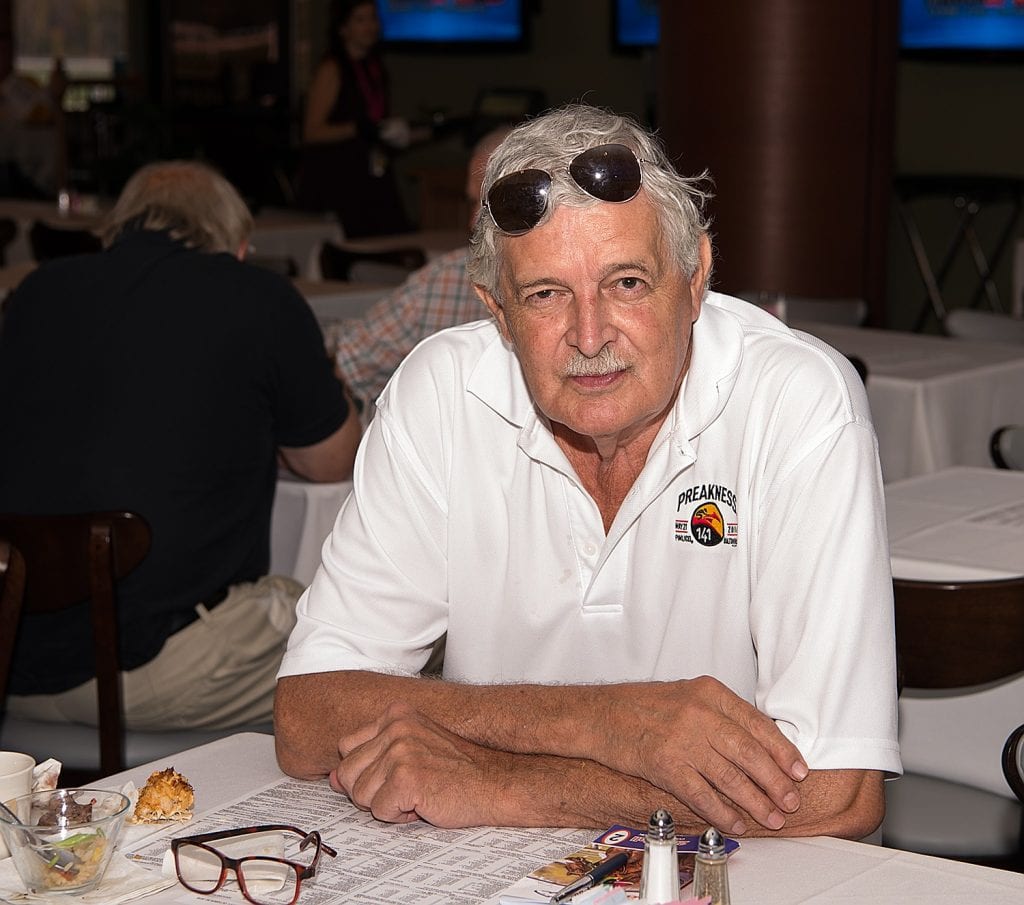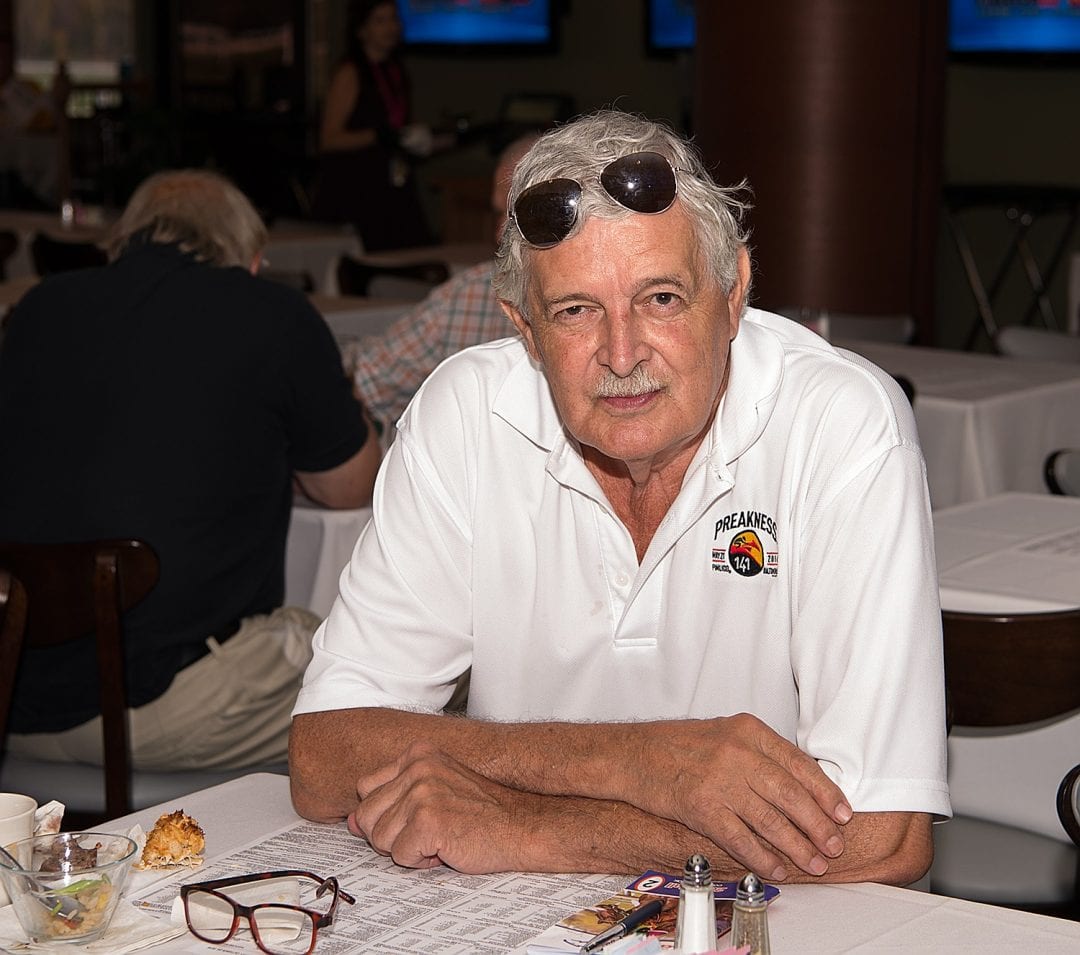 William H. "Wolf" Wolfendale III, a winner of nearly 1,700 races in a training career that dated back to the mid-1960s and was spent primarily in Maryland, died Tuesday, March 19 at home. He was 74.
Best known and well-respected for his magnanimous nature and his work with cheaper claiming horses, Wolfendale was a stakes-winning trainer who also ran a small farm and found work as a jockey agent, groom and horse van driver in later years.
The 3-year-old gelding Uncle Paul, Wolfendale's most recent starter, ran sixth in a maiden claimer March 1 at Laurel, just the trainer's third race of 2019. Wolfendale earned the 1,670th and last victory of his career with El Grillo in a seven-furlong claiming event March 16, 2018 at Laurel. He also had 1,777 seconds and 1,627 thirds and more than $6.8 million in purse earnings from 11,926 career starts.
"It's one of the tough things about our business is when things fall the other way. He was never able to recover from a downturn in his business," Laurel trainer A. Ferris Allen III said. "He and I were closest of friends from the time when he was at the top. I spoke to him three or four days ago and knew he wasn't doing well, but I didn't expect what happened."
Wolfendale, who had battled health issues in recent years, grew up in Mars, Pa., a half-hour north of Pittsburgh, where his parents, William Jr. and Margaret Holden Wolfendale, owned show horses and hunters. He got into the Thoroughbred game at the age of 20 when he bought some horses and raced them at old Waterford Park, now known as Mountaineer Park, in New Cumberland, W. Va.
Within a year, Wolfendale took over the training of his own horses and in 1973 moved the operation to Maryland. He won 150 races from 922 starters that year, both career highs, and soon found himself competing in Maryland's 'Big Four' era with King Leatherbury, Dick Dutrow, Grover 'Bud' Delp and John Tammaro.
Leatherbury, who turns 86 March 26, joined Delp in the National Museum of Racing's Hall of Fame in 2015 and is the last surviving member of the 'Big Four.' Dutrow passed away in 1999, followed by Tammaro in 2001 and Delp in 2006.
"I remember when [Wolfendale] came in from Waterford Park. He was down there and he had a big stable of horses. He shipped in to Maryland and had all his horses in his own name, which was very unusual to be an owner-trainer and last very long," Leatherbury said.
"He was a tall, handsome guy and rather quiet. I knew him to speak to, and he lasted a long time. I always made a joke with him because my wife, the first time she saw him she said, 'My God, what a handsome man.' I used to bring it up to him, and he'd laugh," he added. "He was a nice, quiet guy and didn't say much. I didn't get to know him too well, but he went about his business and did well."
Wolfendale won his first race as a trainer in 1966. In 1981 he earned a career-best $535,414 from 578 starters, 89 of them winners. His top horse, Virginia-bred mare Gathering Clouds, won 18 of 71 starts and $128,223 in purse earnings from 1982-88.
"I like a horse who knows how to win, the kind of horse who can win four or five races a year," Wolfendale said in a 1981 Washington Post article. "I don't train horses as hard as a lot of people do. I like to get those old, sore horses and back off them a bit."
In addition to horses, Wolfendale – who Allen described as a 'big, good-looking, Marlboro Man kind of guy' – knew how to take care of people. Among those that worked for him were his younger brother, Howard, who went on to have his own successful training career; Denver Beckner, now a steward at Charles Town; and Paul Seefeldt, brother of Andrea Seefeldt, the first woman to win the Pennsylvania Derby and a leading female rider in Maryland prior to her 1994 retirement.
"He was a guy that came from nowhere … and came here and had a very successful career. He was a force around here for probably 15 years," Allen said. "But, the biggest thing about Billy was that he took care of everybody around him. When he came to town, he brought folks from Waterford with him. He brought his mom, he brought his brothers and sisters, he brought grooms and hotwalkers, and he always made sure that everybody was taken care of. Nobody went hungry, and nobody went thirsty.
"His mom, everybody called her Mags, she did almost everybody's books around the racetrack," he added. "If somebody needed a place to sleep, a place to stay, were down on their luck and needed a room for a couple weeks or a couple months, they went to Billy and he took care of them. And that went on for a long time."
Others influenced by Wolfendale included late former jockey Julie Snellings and Larry 'Snake' Cooper, longtime jockey agent for Hall of Famer Julie Krone, who became best friends with Snellings after they met in 1980. Snellings was a promising jockey herself who at the age of 19 was Maryland's leading female rider until an Aug. 25, 1977 accident at Delaware Park left her confined to a wheelchair. She passed away in 2000.
"Julie Snellings was an important female rider and was his sister-in-law. Everyone around here was very fond of her. Snake Cooper was a Wolfendale groupie," Allen said. "It was quite a deal to be his buddy. It really was."
Wolfendale retired from training following the 1994 season and briefly worked as an agent for jockey Raphael Verderosa. Allen later employed him as a groom and van driver, as well as boarding horses at Wolfendale's farm near Laurel.
In 1999, Wolfendale returned to training and continued on a limited basis with breaks in 2009, 2010 and 2012. His 24-year-old son, Scott, ran the shedrow in recent years.
"He wouldn't say much or wouldn't do much to promote himself. Business had always come to him and family members had always talked him up and got him business and it just flowed to him," Allen said. "When he was on tough times it wasn't like him to go out and hustle business, so he worked for me. He had a little farm and I would put a couple horses out there so he would have something going on. He was such a good guy, he really was."
A memorial and celebration of his life will be held at Laurel Park in Tycoons at 11:30 on April 1.