At HBPA convention, a call for free data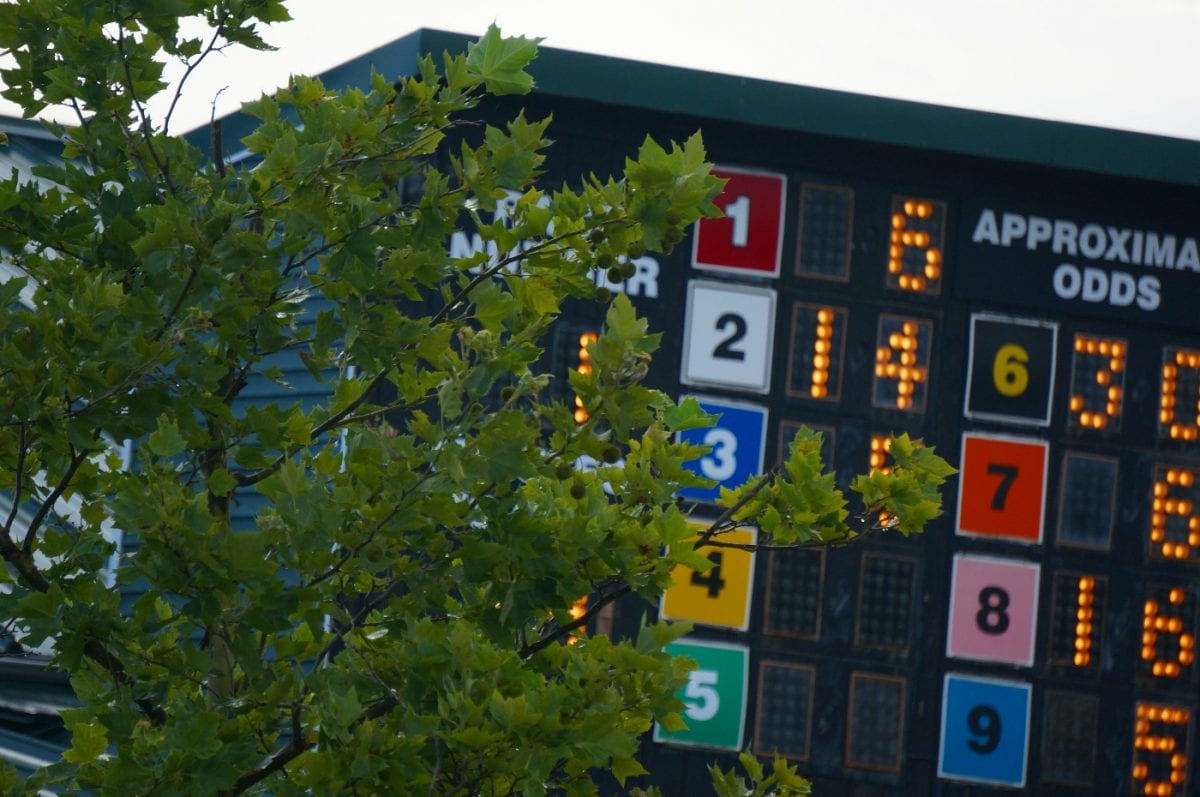 To grow its consumer base and revenue, horse racing must change the way it does business — including giving away free past-performance information that horseplayers use to handicap before placing bets.
That belief was expressed repeatedly throughout Wednesday's first day of panels and presentations at the National HBPA Convention at the Sheraton Sand Key. The theme of the annual conclave of the Horsemen's Benevolent & Protective Association's national organization and affiliates was finding ways for horse racing to do things better. Adding to the sense of urgency for well-reasoned change is the expansion of legalized sports betting nationally as well as messaging about how horse racing cares for its equine participants.
"The No. 1 goal in this industry should be to increase handle," said Patrick Cummings, executive director of the new Thoroughbred Idea Foundation, a horse-racing think tank created to find paths to growth for horse racing. "…. When you have to pay to become more informed, we're saying release those shackles and turn it into a marketing expense."
Eric Hamelback, the National HBPA's chief executive officer, opted to have a keynote panel comprised of Thoroughbred Idea Foundation representatives instead of an individual speaker. Most prominently was the idea of making more data available for free to the public, especially with the anticipated growth of sports betting.
An afternoon panel titled "Accessing Our Industry's Stats into the Future," urged horse owners to stake a right to the statistics compiled from their horses' performances. While Hamelback was not a panelist, he has advocated that racehorse owners deserve a seat at the table in determining how data compiled from their horses' performances is utilized — including offering free past performances.
"One of the biggest hurdles when I'm trying to get my friends involved is that you have to pay for the basic information to make an educated wager," said Papo Morales, simulcast director/program coordinator for the online wagering platform AmWest Entertainment/AmWager. "… I'm not talking about speed figures necessarily — but the raw data should, if not free, be available at minimal cost, cents actually. If you want to upgrade, if you want to get Bris, Thoro-Graph, then you're going to have to pay for a premium product."
Equibase, the industry's official data-keeper formed in 1990 by The Jockey Club and Thoroughbred Racing Associations-member tracks, does offer considerable free information at equibase.com but not the basic past performances or raw data files, as the TIF recommends.
"Equibase is one of the best things to happen to our industry in the last 20-30 years," said TIF board member Corey Johnsen, a horse owner-breeder and racetrack operator who spent 12 years as Kentucky Downs' president until its recent sale. "… Let's just make a guess that Equibase turns out $4 million a year in profits, split by The Jockey Club and the tracks. Let's just say we could move the needle and increase handle $100 million by making data more available to our fans – an assumption, I understand. With takeout, you probably have $20 million in commissions. I think anybody would take a $4 million investment to then make $16 million — and I think it could be much more.
"We have to work with the tracks, Jockey Club, and figure out the best way to implement this. But I'd contend we need to do something."
Steve Byk, host of the popular online racing talk show "At the Races with Steve Byk," said sports betting provides an opportunity to attract those gamblers to horse racing but has work it must do first.
"There are all these people with pent-up demand to bet sports, and they think it's going to be easy," Byk said. "'I'm right all the time. I get Marymount plus five. I'm going to be the next Jimmy the Greek.' They're going to find out that it's not easy to win. At that point, I think racing has got to be in the position to say, 'Come on over here.' Just like we try to explain to casino bettors and other bettors that this is a game you can win, because you're betting against the opinion of others. Yes, there is a house take, obviously, but you've got a fighting chance in our game as a bettor."
However, he cautioned, "We've got the most complex wagering equations of any betting game. We've got more moving parts. The fact is there are some things we're not doing well enough going into this: confusion over run-ups (from the gate to where timing actually starts), the 'about' distances — it's 2019! Why are we running 'about' distances? Using teletimers that haven't changed since the 1950s, there are some things we need to take care of in a hurry to even get to a level playing field to get to the next generation of statistical discussion."
Glen Hill Farm president Craig Bernick, who came up with the idea for the Thoroughbred Idea Foundation, said during the keynote panel that the think tank has four areas it believes the horse industry needs to improve: Pricing for customers gambling on horse racing, transparency, innovation and technology and access to information.
"The retail price for horse racing generally at 20 percent is four times what it costs to bet on a normal sporting event," he said, referring to takeout, or the money coming off the top of each dollar bet that goes to the track, purses and taxes. "As young people decide they want to start gambling, and sports betting gets legal in more and more states, we're up against it if we continue with that model."
TIF panel moderator Justin Nicholson said racing could work well with sports betting, noting horses could fill the gap at slow times for team sports. "People will be looking for gambling options for those who aren't looking to bet cricket matches at 2:30 on a Wednesday," he said.
Wilson Shirley, an industry consultant on the statistics panel, said other sports are catching up with baseball's Sabermetric revolution in the 1970s and that racing must as well. That includes tracking all the information of individuals horses, rather than just where the field is at a certain point in a race, he said.
"It's going to be like the cameras on self-driving cars that have to process trillions of terabytes of information every second to stop wrecks," Shirley said. "… It's a great challenge and a great opportunity for developing data as a way to deliver the sport to the public."
Shirley urged horsemen's organizations to assert and claim a proprietary right on behalf of their members to the data record of horses' performance in the race. While there was debate over whether data rights exist, the conclusion was that horsemen should make it part of their contracts with racetracks, which in turn would negotiate with the data-collection system.
"These are questions that you have to ask now," Shirley said. "Because if you don't, five years from now, these systems will be running and whatever claim to the property rights of horse owners in this matter, they'll be gone."
The care of racehorses during their careers and afterward — and horse racing getting that message out to the mainstream public — was another topic threaded among panels. Bernick said there have been "about five nuclear bombs" for horse racing since 2007, most recently Santa Anita shutting down temporarily in the wake of a rash of equine fatalities that made headlines across the country.
"We all want more press about the horse business, but we want that when there's a Derby and Preakness winner and why aren't more people talking about the Belmont?" he said. "It's disappointing as an industry as a whole that we haven't handled this situation well enough to the outside world… All the industry's efforts are about getting somebody to a horse race, to show young people who are good-looking having a good time…. What I always really loved about horse racing was being around the horses. I think we as an industry need to show that to the outside world, to be our own advocates."
Bernick cautioned that factions in the industry must work together instead of, in some instances and some jurisdictions, going "back to their own corner and just screaming louder and louder about what they're saying. The circus is gone. Dog racing in Florida, they voted to get rid of it. SeaWorld is in trouble…. The message to the public is something that, wherever you sit, it's very, very crucial that we get it right."
Also on the TIF keynote panel were Starlight Racing founder Jack Wolf, the force behind the creation of the broad-based Thoroughbred Aftercare Alliance, one of the industry's great success stories.