The Gotham, the Busher, and Sagamore Farm: The week in social media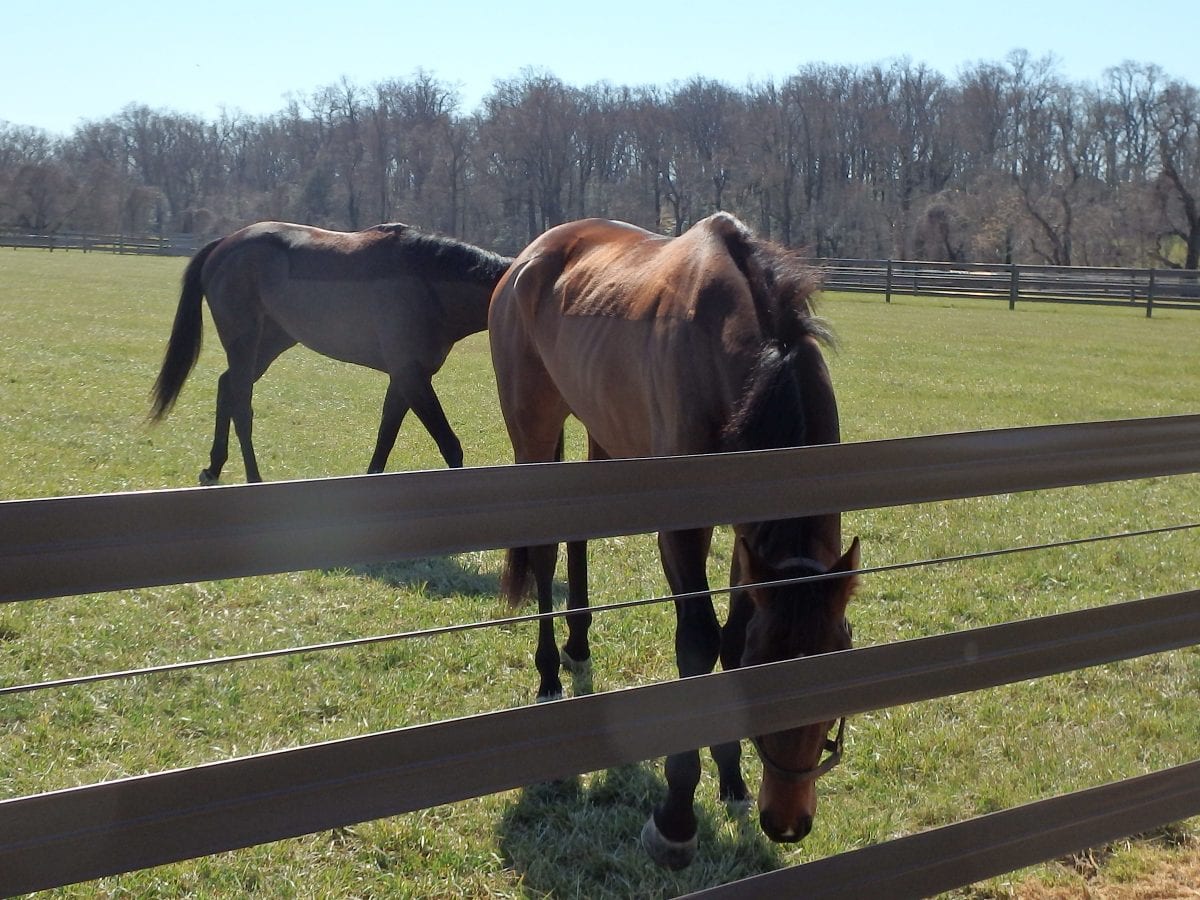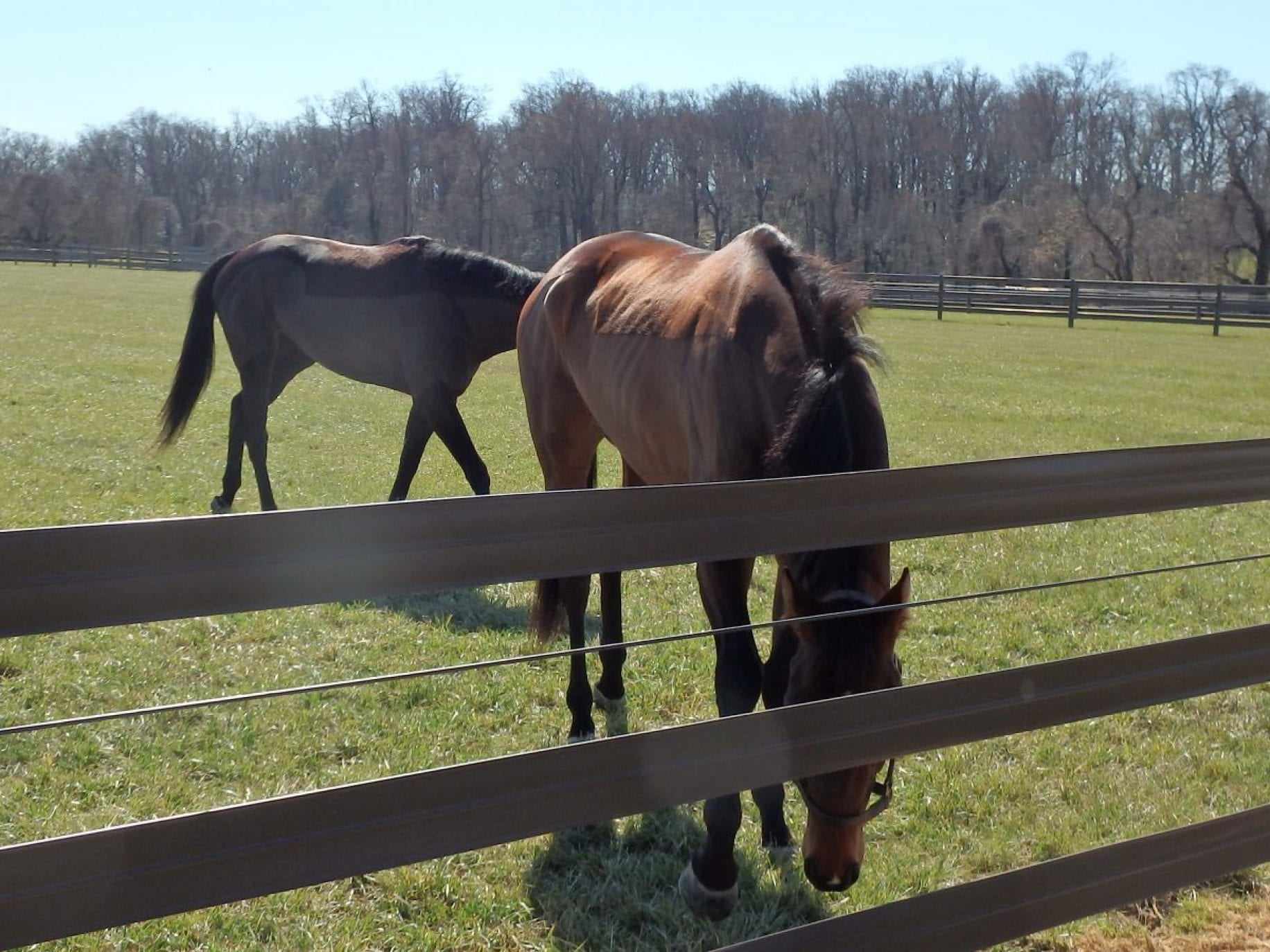 by Chelsea Lowman
Mid-Atlantic bred horses are targeting important stakes races in New York, and a fun event has been planned for April 14th by Sagamore Farm.
Here's the exciting news that has been flooding social media over the past week:
Md-bred Knicks Go headlines G3 Gotham
On March 9, a deep and talented field will assemble at Aqueduct for the $300,000 Gotham Stakes (Gr.3). Among the field of eight will be Maryland-bred Knicks Go. The Grade 1 winning son of Paynter was last seen in the Sam F. Davis Stakes (Gr.3) back in February when he made his seasonal debut as a three-year-old. Knicks Go could do no better than 5th that day but is now ready to take another shot at the Kentucky Derby trail.
Trained by Ben Colebrook and ridden by Jose Lezcano, Knicks Go is entering the Gotham Stakes with a current record of 2-1-1 from seven races. His best accomplishments to date were his victory in the Grade 1 Claiborne Breeders' Futurity and his runner-up effort in the Grade 1 Sentient Jet Breeders' Cup Juvenile at the age of two.
The Gotham Stakes will be run as a one-turn mile and offers qualifying points toward the Kentucky Derby. The top four finishers of the race will receive points of 50-20-10-5. Post time for the Gotham Stakes is 5:09 EST.
Egg hunt at Sagamore Farm
A fun event for families to look forward to was shared on Facebook over the past week. It was announced that Sagamore Farm will host an Easter egg hunt on April 14. Tickets for the event will cost $40 per car, with all proceeds being donated to The Maryland Horse Industry Foundation. Those interested in attending the event must RSVP by April 11, as the space is limited to 50 cars.
The Easter egg hunt will be held from 11:30 am to 1:30 pm, with gates opening by 11:15 am. Refreshments will be provided at the event, along with pony petting, face painting, corn hole, and the opportunity to have your photo taken with the Easter bunny.
Undefeated Please Flatter Me to swim in deeper waters
Big news was shared over social media when Please Flatter Me was entered in the $250,000 Busher Stakes at Aqueduct. The Pennsylvania-bred daughter of Munnings is entering her seasonal debut with a current undefeated record. In her three previous races, which include victories in the Blue Mountain Juvenile Fillies Stakes and Gin Talking Stakes, Please Flatter Me has not yet met her match. The one-turn mile of the Busher Stakes will be a step up in class for the Mark Reid trainee, but her bullet workout at Pimlico on March 3 suggests that the filly is up for the task. It was her final workout before the upcoming race, and Please Flatter Me showed all the right signs, covering 4 furlongs in a sharp time of :47.80.
Owned by Heider Family Stables LLC, Madaket Stables LLC and Doheny Racing Stable, Please Flatter Me will have jockey Alex Cintron in the saddle for the Busher Stakes. Please Flatter Me will be taking on 11 rivals in her first start of the season, including fellow Pennsylvania-bred, Ujjayi, who is fresh off a win in the Ruthless Stakes.
Set to be run on March 9, post time for the Busher Stakes is 5:40 EST. (Here she is winning the Gin Talking at Laurel).