R T's Spot Plays: Parx Racing January 19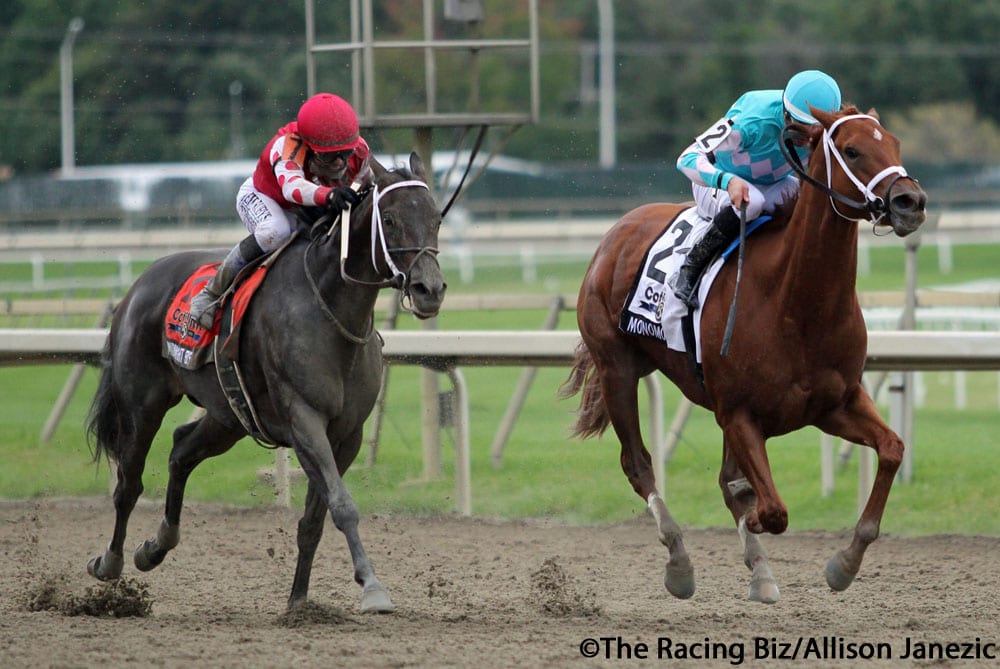 by RT
Parx Racing 35̊ Rain later
Greetings from soon-to-be-leaving Minnesota in 11 days, 15 hours and 45 minutes (but who's clock watching?). It is fun to be here with family and friends, but damn it's cold.
MUSINGS
I have a grad student who works for me part time, a couple of days a week. This past Thursday, she laid her phone down on my desk, and when I glanced over — yes, I am nosy — I saw this picture of some guy on her screen. After a deeper look, I inquired, "Erica, are you seeing this boy? Because a) I know your Daddy, and he certainly won't be happy, b) you can do better and c) damn, that boy is so ugly the tide won't take him out."
Erica answered, "No, he's Post Malone, an excellent singer."
"Whew, I'm glad you're not bringing him around."
PARX RACING RACE 1
2-3-8 exacta box
7/1 on the lead, 8/2 tracking
#2 Pleiadian (3-1): It wouldn't surprise me to see this horse wire this field: 15 starts at Parx, 6 wins (40%), 3 places and 1 show, to the tune of $183K. Last out at Laurel, Pleiadian ran in the mud and clocked a last fraction of 30.84 which is faster than the other eight in this race. In that race, Hamilton whipped this gelding a few times at the top of the lane and a few times in the stretch. During this stretch run, he had his ears perked up. Hang on, Carmona, this guy is going to give you a ride.
#8 Alaapatique (6-1): Hot jockey Angel Arroyo is up today after scoring a win and a place out of three mounts last night at Penn. Second 

off the claim, this gelding will be the benefactor of a hot pace and will be flying in the stretch. Alaapatique is another lover Parx with a ledger of 22:6-4-1 for $102K

#3 Nice Surprise (5-1): Apprentice rider Hernandez gets his third shot with this guy and second off the claim for Ron Dandy. Dandy/Hernandez have been solid thus far 3:2-0-1 and Nice Surprise breezed on 1/14 after running on New Year's Day. This gelding is a lock-and-load closer, so when the dust settles today, look for him to be in the mix.
PARX RACING RACE 2
3-6-9 exacta box
8 gets a comfortable lead 2 behind
$5000 claimers going 1 & 1/8th mile in 35̊ weather, raw and windy…this may be the slows
#3 Kendricks (12-1): First 

off the claim for Jacinto Solis, who also happens to own this guy, who makes his third start off a long layoff. The last race, Kendricks was eased and sometimes horses get a better out next time after being eased. Look for Kendricls to fly in the stretch….as much as a $5K claimer going this distance can.

#6 Undeniable Temper (6-1): This gelding fits better with this gang as he drops from $20,000 claiming two back to $10,000 last out to a nickel today. He made a promising move in his past race to get in contention, but eventually was outclassed. Now, he drops two levels and the relief will do him good. Jockey Angel Rodriguez (20%) gets his third ride with this one today, and he may could get a slice.
#9 Roman Revival (9-2): This one owns the best last-out Beyer, jockey Castillo will rate this guy well, and this Fusaichi Pegasus gelding is proven at the distance.