Fasig-Tipton Mixed: Top line numbers dip, but with key bright spots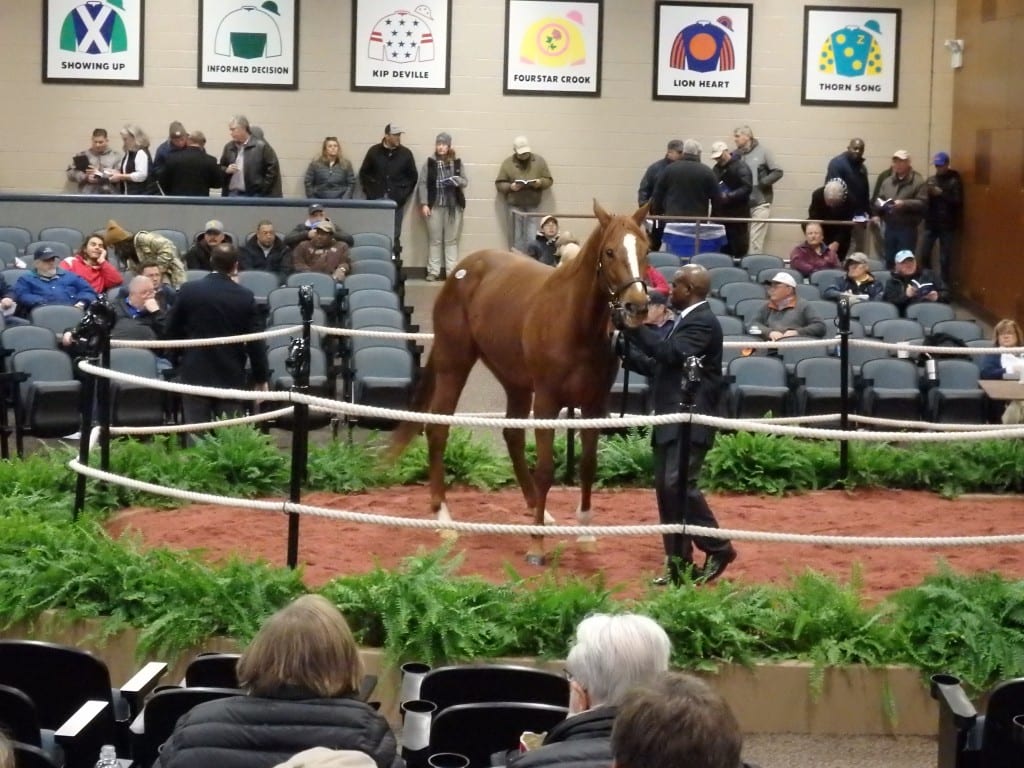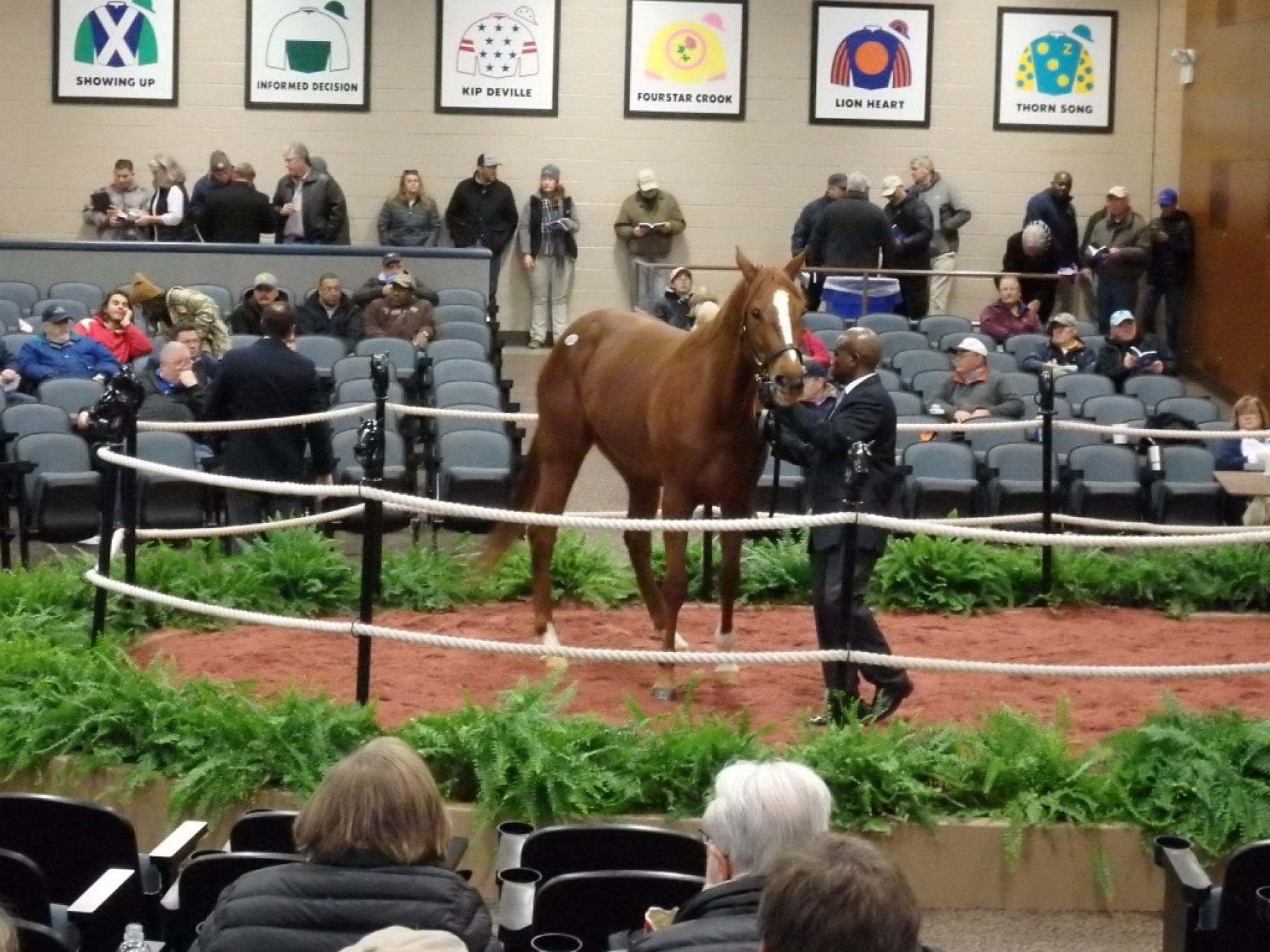 by Frank Vespe
The Fasig-Tipton Midlantic Mixed Sale concluded Tuesday evening some 7 1/2 hours after it began with 201 horses — and more than $1.9 million — finding new homes.
On a somewhat smaller book, the sale's gross and average both declined versus 2017, while the buyback rate was up slightly. Though down versus last year, the numbers were also substantially higher than in previous years, which included several sales with gross sales of under $1 million.
"We were close," said Fasig-Tipton Midlantic sales director Paget Bennett. "We just weren't as loaded as last year."
The biggest difference, she pointed out, was the result of last year's dispersal of the late Harry Weisleder's DASL Stable. That dispersal contributed 34 horses and nearly $650,000 in total sales to the event. The lone dispersal this year, that of Trappe Hill Farm, contributed nine horses and $69,200 in sales.
Overall, the 201 horses to sell fetched a grand total of $1,911,100, good for an average of $9,508. In December 2017, some 221 horses sold for a total of more than $2.4 million, an average of $11,078. This year's gross lagged last year's by nearly 22 percent, with the average down about 14 percent.
The median price remained steady at $5,000. Meanwhile, the buyback rate was up just slightly, with 58 horses — 22.4 percent of all hips — not finding new owners, versus 59 (21.1 percent) in 2017.
The sale's brightest spot were the 72 weanlings who sold. They fetched a total of $918,500, and their average — $12,757 — was more than a third higher than last year's $9,348.
Their number was led by two hips by the new Pennsylvania sire Peace and Justice, whose first foals are weanlings this year. The son of War Front, standing at Northview-PA, sired the event's two highest-priced hips: hip 141, out of the Discreet Cat mare Frolicking Gal, who brought $87,000, and hip 145, a colt out of the Arch mare High Step Arch, who brought $80,000.
"That was huge," Bennett said. "Northview wanted to make sure that they hit the market with the best representation. This is what the area needs: a horse like this to sell this way."
The top five sellers at the event all are weanlings and were bred in the Mid-Atlantic, with the two Peace and Justice weanlings being Pennsylvania-breds. There also were a Maryland-bred, a Virginia-bred, and a West Virginia-bred in the top five.
The highest-priced horse of racing age was hip 269, a two-year-old Munnings gelding named Halstaat. Sixth in his lone start to date, he brought a winning bid of $50,000 from Carlos Martin as agent. Marshall Silverman consigned him.
The top broodmare or broodmare prospect to sell was hip 60, Line of Best Fit. The eight-year-old Ontario-bred mare by Trajectory, a stakes winner who was Grade 1-placed, earned over $650,000 in her career. She brought a winning bid of $33,000 from Joseph Besecker and was consigned by Bill Reightler as agent.
Forty horses of racing age — including horses marked as racing or broodmare prospects — sold during the event, bringing a total of $462,900. That segment of the sale has grown significantly in the last several years; as recently as 2014, it included just nine horses.
"We've had trainers requesting [that the company bolster the racing age section of the sale]," Bennett said. "Hopefully, people that have racing age horses will consider this as an option for horses that don't fit their programs or won't go to Florida for the winter."