Fasig-Tipton Mixed: Three things to watch for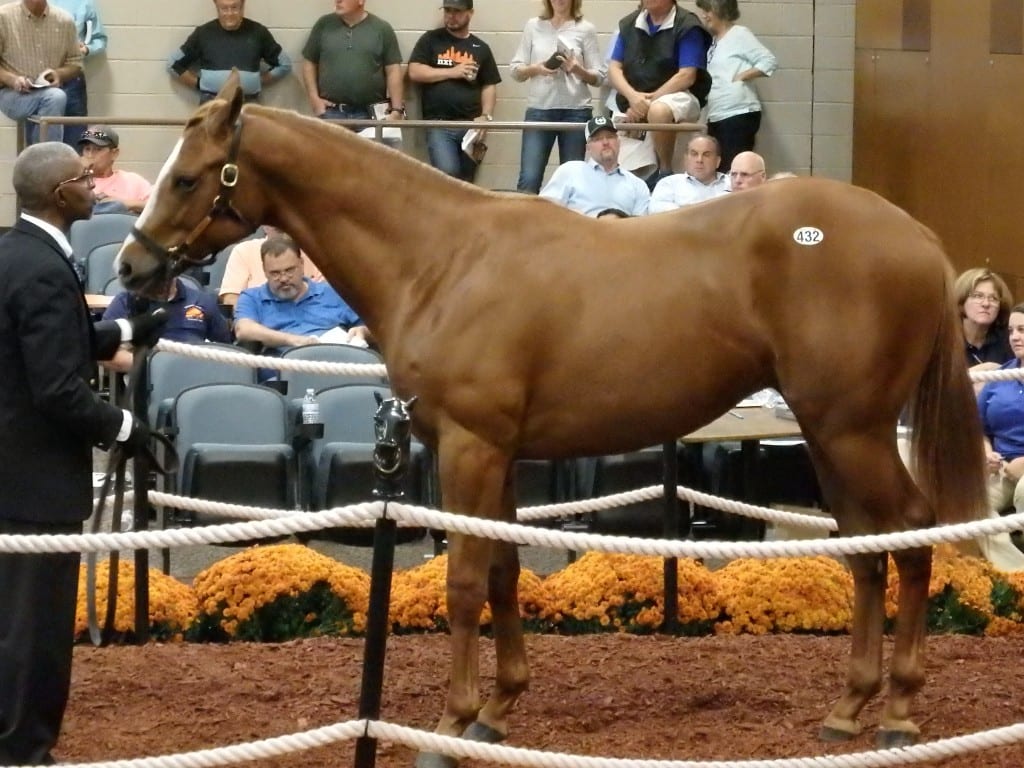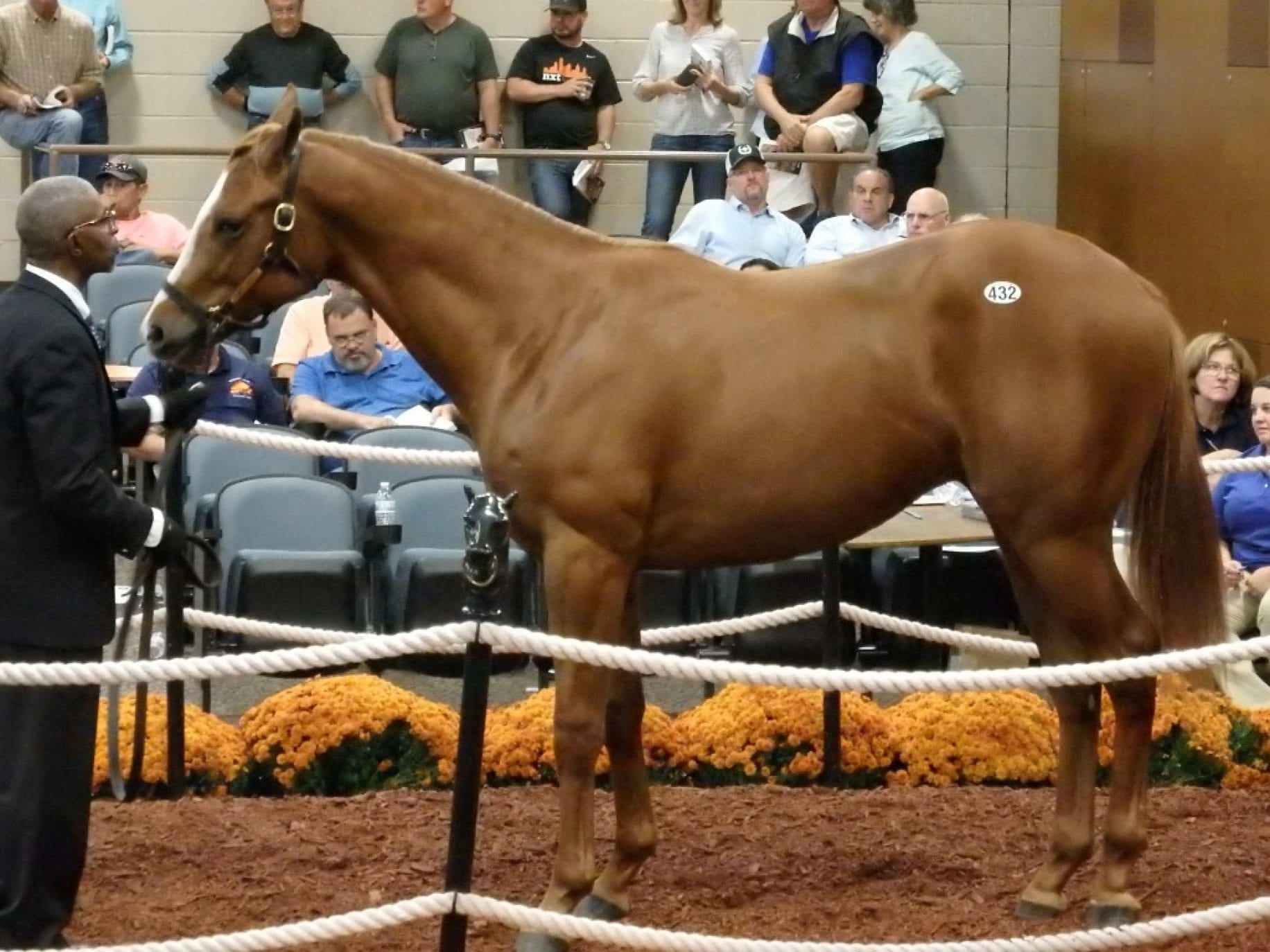 Photo by The Racing Biz.
by Frank Vespe
By its very nature, the Fasig-Tipton Mixed sale, taking place Tuesday at the Timonium fairgrounds, is a bit of a mixed bag, with broodmares cheek-by-jowl with weanlings, veteran racers competing with yearlings. Last year — though not this — there was even a sire sold.
That makes it hard to get a handle on a single factor that will determine how successful the sale is. That said, here are a couple of things to watch for:
Horses of racing age
Fasig-Tipton has made a concerted effort in the last couple of years to bolster the horses of racing age section of the sale, which has considerably altered the equine demographics of the sale.
In 2014, just nine of the 110 horses sold were listed as either horses of racing age or racing/broodmare prospects — 8.2 percent. Last year, by contrast, 54 of 221 horses to sell — 24.4 percent — fell in one of those two categories.
What's more, those categories were in 2017 the most productive financially. The 47 horses of racing age fetched an average of over $16,300, more than any other category of horse; that number included the sale-topper, a $105,000 Grasshopper colt who at the time of the sale had won three times and earned over $156,000.
For today, prior to outs, 56 of the 294 horses on offer — 19 percent — are horses of racing age or racing/broodmare prospects. Their number includes a number of useful turf horses whose owners apparently aren't inclined to carry them over the winter, as well as at least one stakes winner, the Ohio-bred Forewarned, sold as hip 263.
Young sires of young horses
It's no secret that the stallion business in the mid-Atlantic region — particularly in Maryland — is in a transition phase. The passing of titans like Not for Love, Two Punch, and others in recent years has helped to open the doors to an influx of young sires, whose success (or failure) will have a profound impact on the breeding and racing product in the region for years to come.
Likewise, these young sires will have a significant effect on the sales market, and several of them who have yet to have runners are well represented with yearlings and weanlings at today's sale. Of course, in the long run, their success or failure will depend on how their offspring run, but we will get a clue as to what the market thinks this afternoon. These include:
Mosler, who has 14 weanlings (before outs) slated to go through the ring;
Golden Lad, slated to have eight weanlings or yearlings sell;
Bourbon Courage, set to have six weanlings or yearlings on offer; and
Uncle Lino, scheduled to have five weanlings sell.
These are also vital because yearlings and weanlings make up such a significant portion of the sale — over 43 percent of all hips on offer.
The broodmare market
The broodmare section of the sale is typically among the weakest, and in the December 2017 sale, the 60 broodmares to sell fetched an average price of just $8,053.
Because broodmares make up a major portion of the sale, an improvement in that segment of the market could have a major impact on the sale as a whole. Prior to outs, 97 of the 294 horses in the catalog are broodmares, with another 14 marked as broodmare prospects; combined, they account for 37.8 percent of the catalog.
One hip to keep an eye on in this category is Hip 36, a Belong to Me mare named Fly to Me. A stakes winner on the racetrack, she has produced two minor winners from three foals to start — but is being sold in foal to Cross Traffic, the nation's leading first crop stud and the sire of Jaywalk, the virtually certain Eclipse champion two-year-old filly.