Laurel Park: Fall meet facts and figures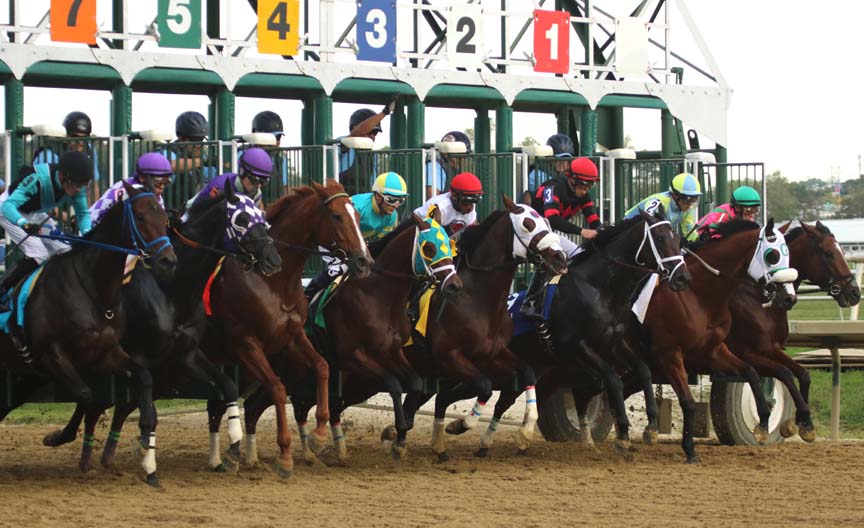 Gonzalez grabs commanding lead in trainer race
Trainer Claudio Gonzalez just keeps on winnin'. The veteran trainer has posted 24 wins to date during the Laurel Park fall stand, giving him an eight-win advantage over second-place Michael Trombetta. The top five:
Claudio Gonzalez – 24
Michael Trombetta – 16
Kieron Magee – 12
Lacey Gaudet -12
Hamilton Smith – 8
Big weekend puts McCarthy in jockey lead
Jockey Trevor McCarthy won six times over the most recent weekend of Laurel Park racing. That enabled him to grab the lead in the jockey standings – albeit narrowly – over Julian Pimentel and Jevian Toledo. The top five:
Trevor McCarthy – 20
Julian Pimentel – 19
Jevian Toledo – 17
Jorge Vargas, Jr. – 14
Feargal Lynch – 14
Another Broad takes three straight
Thus far, 271 horses have won at least one race during the Laurel fall stand. Nineteen horses have won two races.
But only one has won three. Another Broad took an allowance Sunday at Laurel Park for his third consecutive win during the meet.
Of the horses that have won two races, Beyond Forever has been the bettors' best friend. That runner's two victories have returned an average win mutuel of $32.80.
Trombetta-Pimentel combo tough to beat
Julian Pimentel has long been trainer Mike Trombetta's go-to rider, and that combo has been clicking on all cylinders thus far during the fall meet. Their 12 wins together are well clear of any other trainer-jock combo. The top five:
Trombetta-Pimentel – 12
Claudio Gonzalez-Jomar Torres – 7
Arnaud Delacour-Daniel Centeno – 5
Four tied with four each
A Kentucky state of mind
A plurality of winners at the meet have come from racing's premier breeding state, Kentucky. Kentucky has the lead over Maryland, and no other state is close. Notably, winners have also come from three foreign countries: Canada (3), Great Britain (1) and Germany (1).
The top five states:
Kentucky – 117
Maryland – 95
Florida – 30
New York – 14
Virginia – 11
Surface issues
If the weather had cooperated, there would have been a nearly equal number of races run on the dirt and on the turf to date during the meet.
The weather, as everyone in the region knows, has not, however, been very cooperative. As a result, the breakdown looks like this:
Races on dirt: 129
Races on turf: 45
Races scheduled for turf but moved to dirt: 86