Ghosts of Racetracks Past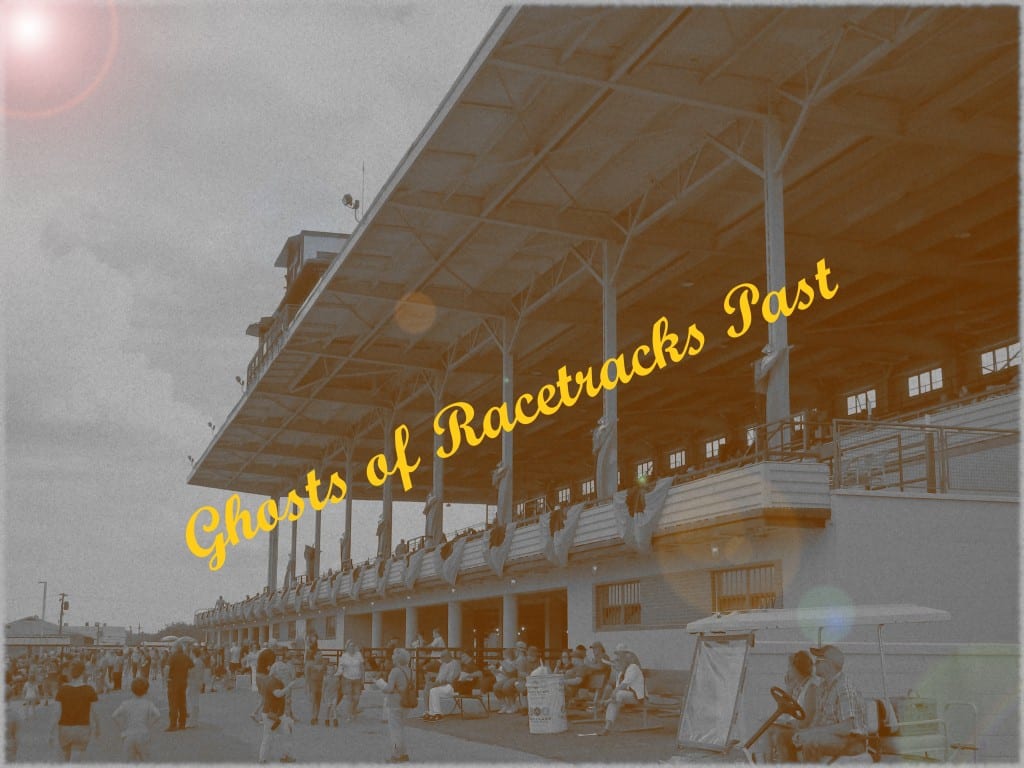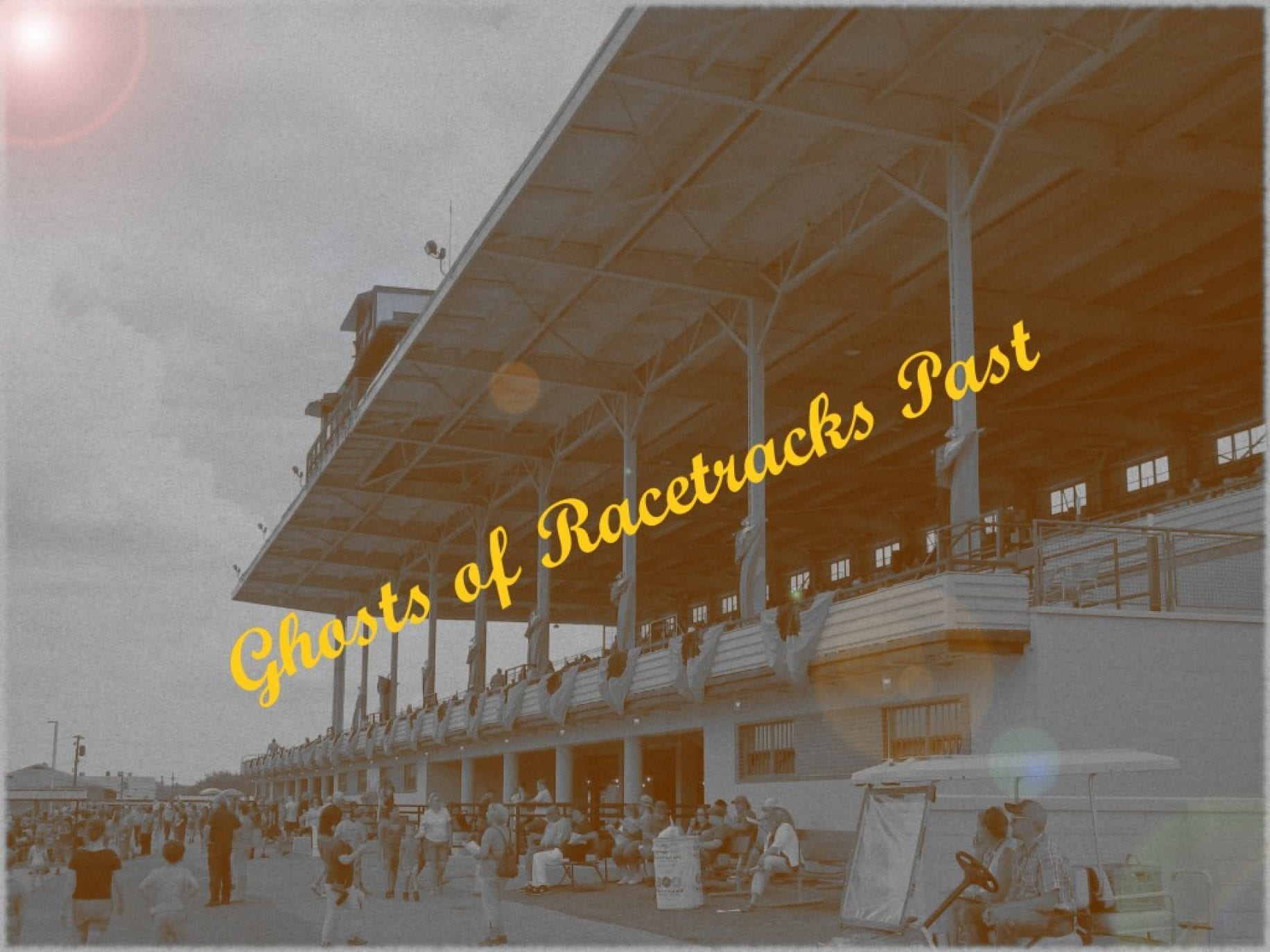 by Linda Dougherty
Garden State Park. Atlantic City Racecourse. Liberty Bell Racetrack. Cumberland Racetrack. Havre de Grace.
Those names, and many more, conjure up memories of the ghosts of racetracks past in the mid-Atlantic region. Most are fondly remembered by horsemen and fans. Some of the best thoroughbreds of the day galloped over their ovals, whether they were tricky half-milers best suited to sprinters or the more traditional one-mile configurations. One, Atlantic City, had what was considered the finest turf course on the East Coast.
But whether the racetrack was large or small, attracted celebrities or just regular folks out for a good time, they all succumbed to the challenging economics of the sport: a combination of plummeting attendance, low pari-mutuel handle, and rising land values that made many of them more valuable as something other than racetracks.
Tracks in the mid-Atlantic region that met their demise did so in the years before expanded gaming came to their rescue, and did not benefit from revenue from slots or video terminals to boost purses, pay bills, make property improvements. Several died before the advent of off-track betting, phone wagering, and online wagering. They relied on a dwindling amount of cold hard cash that was pushed through the betting windows.
Today, nearly every state supplements its horse racing industry with revenue from some type of alternative gaming. Even New Jersey finally joined the club this year – one of the last holdouts – with money from bets placed on professional and collegiate sports expected to flow to its tracks this year.
Sports betting came far too late for a pair of New Jersey tracks, however. Garden State Park, the first racetrack to be licensed upon the re-legalization of pari-mutuel wagering in New Jersey in 1935, died a slow, painful death in 2000, while Atlantic City, where Bob Hope, Frank Sinatra and Princess Grace frolicked in the 1950s and 1960s, expired in 2015, when owner Greenwood Racing unplugged it from life support.
In Maryland, a fair circuit of half- and three-quarter-mile tracks were among the first to go. Hagerstown, an open-air facility with stabling for 600 horses, opened in 1929 but closed 41 years later, in December, 1970. Marlboro, best known for being the center of a political scandal concerning fair dates transfers to other Maryland tracks, opened in 1914, ran until 1973, and then made a comeback in 1988, lasting for another five years of two-day meets.
Cumberland, opened in 1924 and shuttered in 1961, was regarded as one of the most beautiful tracks in Maryland. In its heyday Cumberland – also known as Fairgo — hosted crowds of more than 20,000 on a regular basis. It is currently used for auto racing.
Harford County was home to two racetracks – Bel Air, which operated from the 1870s through 1960, and Havre De Grace, a legendary oval where thoroughbred greats Man O' War, Exterminator, Sir Barton, War Admiral, Seabiscuit and Citation raced.
Bowie, a one-mile track that had a very colorful past and was the first East Coast track to card regular winter racing, had its first meet in 1914 and ceased operations in 1985. It remained a training center until 2015 before closing, seemingly for good. Yet it is still owned by the Maryland Jockey Club and might yet play a role in the company's future.
Two Pennsylvania venues are now in racetrack heaven. Commodore Downs in Erie, home to $1,500 claimers, opened in 1973 but limped to an ignominious closing in 1988 following several prior closures and re-openings.
Philadelphia's Liberty Bell Park opened in 1963 and held both thoroughbred and harness meets until 1986, when it was plowed under for a sprawling, unsightly discount mall. In its prime, crowds of more than 20,000 would attend harness action at "the Bell," but ultimately the construction of Keystone Racetrack (which morphed into Philadelphia Park and then Parx Racing) drove a stake through its heart. Keystone ran a concurrent thoroughbred meet just a few miles down the road, and competition for horses and fans sealed Liberty Bell's fate.
Over the next few months, The Racing Biz will examine, in its Ghosts of Racetracks Past series, the history of some of the region's long-gone racetracks, not only to relive the glory of racing's heyday, but to understand the sport's decline in the consciousness of American fans.
For the mid-Atlantic tracks that did not survive, all we have left are grainy photos, yellowed programs and tattered tickets, fading mementos of a time when big crowds and great horses reigned supreme. This is their story.