RMTC accredits 10th testing lab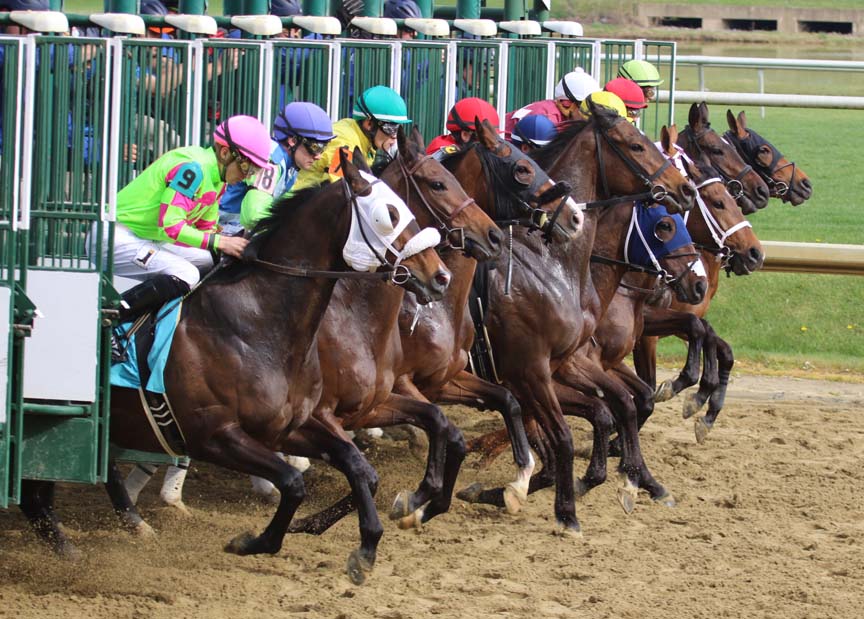 Photo by Laurie Asseo.
From a Racing Medication and Testing Consortium release
The Horseracing Testing Laboratory Committee of the Racing Medication and Testing Consortium (RMTC) voted this week to fully accredit the University of Florida Racing Laboratory (UFRL) pursuant to the RMTC Laboratory Accreditation Program.
The laboratory, which performs testing of horse racing samples for the Florida Division of Pari-Mutuel Wagering, is the tenth to become accredited by the RMTC since 2013.
With the addition of the Florida laboratory, RMTC-accredited laboratories are responsible for the testing of samples for 32 pari-mutuel racing jurisdictions in the U.S. The only racing commissions not utilizing an RMTC-accredited laboratory are Louisiana (Thoroughbred and Quarter Horse), South Dakota (Quarter Horse) and Delaware (Harness only).
"The standards for expertise and proficiency that only the RMTC Laboratory Accreditation Program provide are critical in creating a safe and level playing field for racing participants," explained RMTC Chair Alex Waldrop. "UFRL's accreditation brings us very close to the day when every horse racing lab in the U.S. is fully compliant with demanding testing standards and participating in an exhaustive quality assurance program."
Each laboratory receiving RMTC Accreditation has first been ISO 17025 certified, which is the international standard for analytical laboratories. Additionally, they must:
Receive approval for their application from an independent auditor;
Satisfy a multi-day laboratory site inspection with an internationally-recognized expert; and
Pass two rounds of the rigorous RMTC External Quality Assurance Program (EQAP).
Accredited laboratories are required to participate in EQAP testing each year following their accreditation as well. This, along with the RMTC's one-of-a-kind double-blind testing program comprise one of the most rigorous standards for maintaining accreditation.
"The University of Florida Racing Laboratory is delighted to have successfully obtained full RMTC Laboratory Accreditation," said UFRL associate director Margaret Wilding.
"The Equine Quality Assurance Program requires a high standard of expertise for each laboratory to achieve. Our staff worked hard to satisfy all the requirements of accreditation and reach this accomplishment. We look forward to continuing to provide an excellent testing program for the State of Florida."
As RMTC Executive Director and COO Dr. Dionne Benson previously noted, the addition of the Florida laboratory would not have been possible without support and assistance from The Stronach Group, the Florida HBPA, the Florida Thoroughbred Owners and Breeders, the Florida Division of Pari-mutuel Wagering, and the leadership of the UFRL.
The RMTC consists of 23 racing industry stakeholders and organizations that represent Thoroughbred, Standardbred, American Quarter Horse and Arabian racing. The organization works to develop and promote uniform rules, policies and testing standards at the national level; coordinate research and educational programs that seek to ensure the integrity of racing and the health and welfare of racehorses and participants; and protect the interests of the racing public.