Meadowlands cancels Friday all-turf card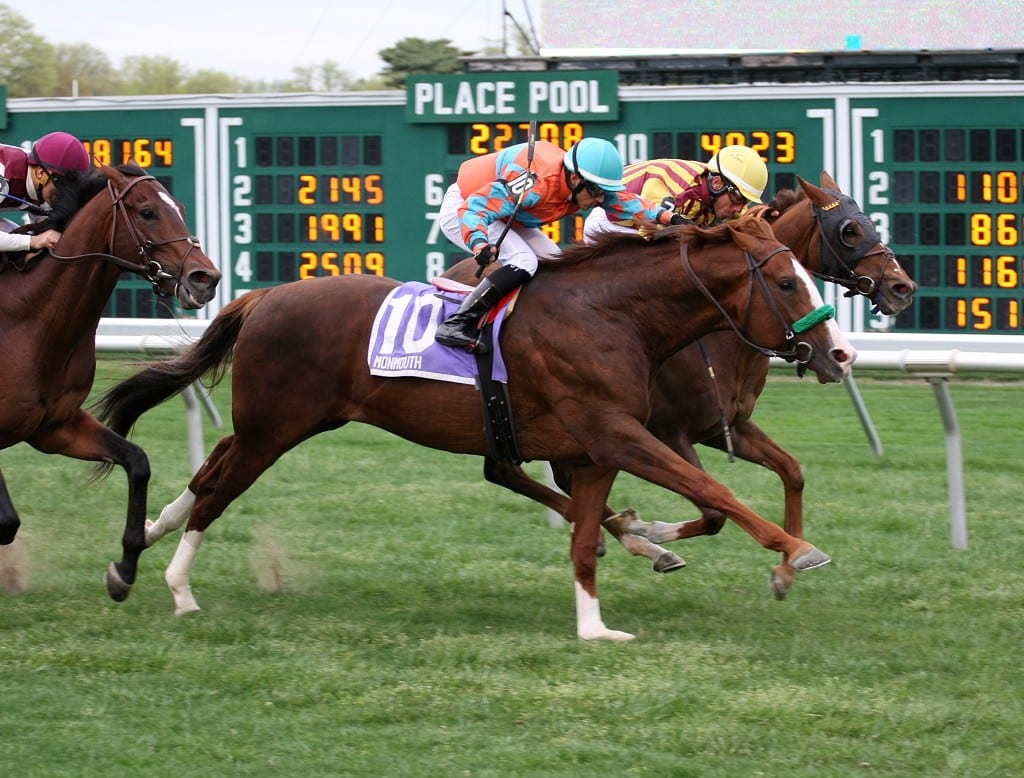 Photo By Ryan Denver/EQUI-PHOTO.
From a Monmouth Park release
Due to heavy rain the past 48 hours and a forecast calling for even more precipitation, the Meadowlands Racetrack will forego its scheduled Friday all-turf Thoroughbred opening card and will start on Saturday, Sept. 15 instead.
The Monmouth-at-Meadowlands meet will now consist of five all-grass Thoroughbred programs – this Saturday and then Sept. 21, 22, 28 and 29. The latter four cards are Friday and Saturday nights.
Post time will be 7 p.m. nightly.
A variety of promotions will complement the abbreviated meet, starting with the Meadowlands NHC Qualifer on Saturday, with two seats to the 2019 NHC up for grabs.
Friday, Sept. 21, will feature a "Change Your Luck" promotion, with patrons able to enter to win a $50 betting voucher following each race (four winners will be chosen per live race).
Players Club members have the opportunity to win a betting voucher worth up to $500 in the Swipe and Score promotion on Saturday, Sept. 22. Prize vouchers will range from $2 to $500 when Players Club members swipe their cards at any kiosk.
Patrons will have a chance to win betting vouchers and food coupons on Friday, Sept. 28, by using a self-service tote machine between the hours of 7-9 p.m. that night.