Woodward hero Yoshida new to NTRA Top Thoroughbred Poll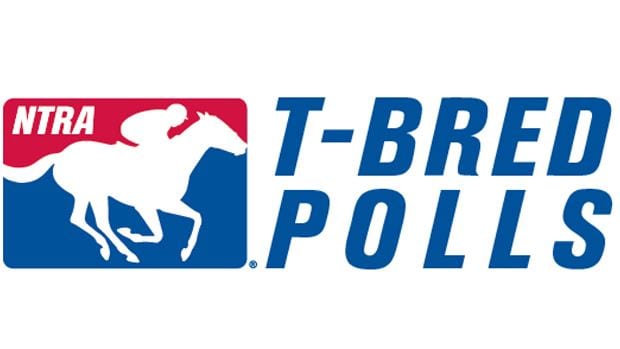 From a National Thoroughbred Racing Association release
Japanese-bred Yoshida, winner of last Saturday's Woodward Stakes Presented by NYRA Bets and now a dual Grade 1 winner this year on turf and dirt, debuted in seventh place in this week's NTRA Top 10 Thoroughbred Poll.
Multiple Grade 1 winner Accelerate retained the top spot overall for the third consecutive week with eight first place votes and 343 points. Triple Crown Champion and recently retired Justify (28 first place votes, 333 points) was second in the voting. Whitney winner Diversify (266 points) received two first place votes and ranked third in this week's poll. Leading 3-year-old filly Monomoy Girl (230 points) and top 4-year-old filly Abel Tasman (190 points) rounded out the top five.
Catholic Boy (143 points), who like Yoshida is a Grade 1 winner this year on turf and dirt, ranked sixth, followed by Yoshida (117 points), Sistercharlie (88 points), Mind Your Biscuits (82 points) and Catalina Cruiser (69 points).
The NTRA Top Thoroughbred Poll is the sport's most comprehensive survey of experts. Every week eligible journalists and broadcasters cast votes for their top 10 horses, with points awarded on a 10-9-8-7-6-5-4-3-2-1 basis. All horses that have raced in the U.S., are in training in the U.S., or are known to be pointing to a major event in the U.S. are eligible for the NTRA Top Thoroughbred Poll, which continues until November 5, after the Breeders' Cup World Championships.
Horses of all ages
Accelerate
Justify
Diversify
Monomoy Girl
Abel Tasman
Catholic Boy
Yoshida
Sistercharlie
Mind Your Biscuits
Catalina Cruiser