In Focus: Wagering Delaware Oaks Day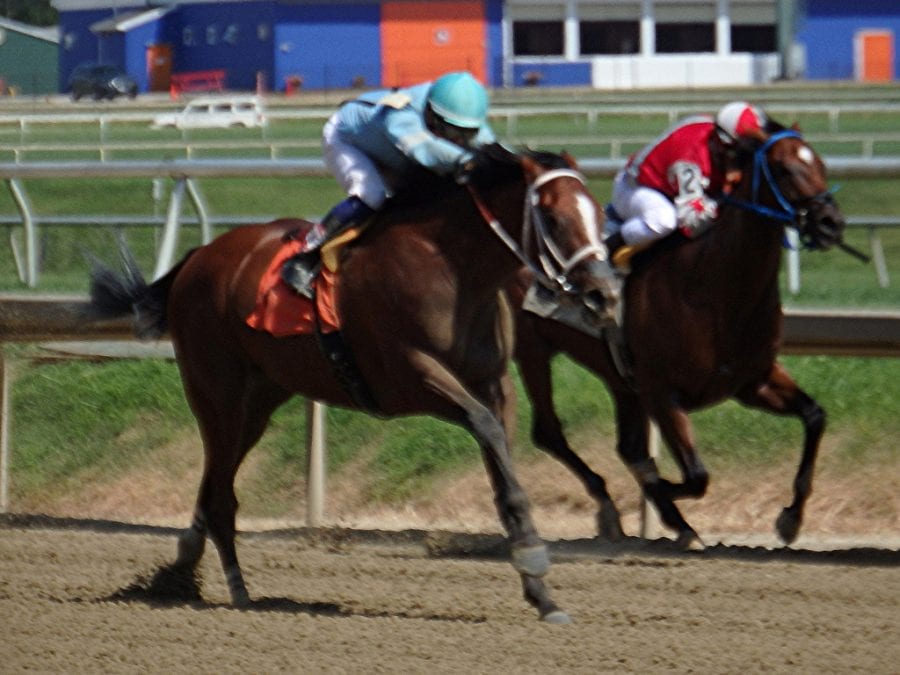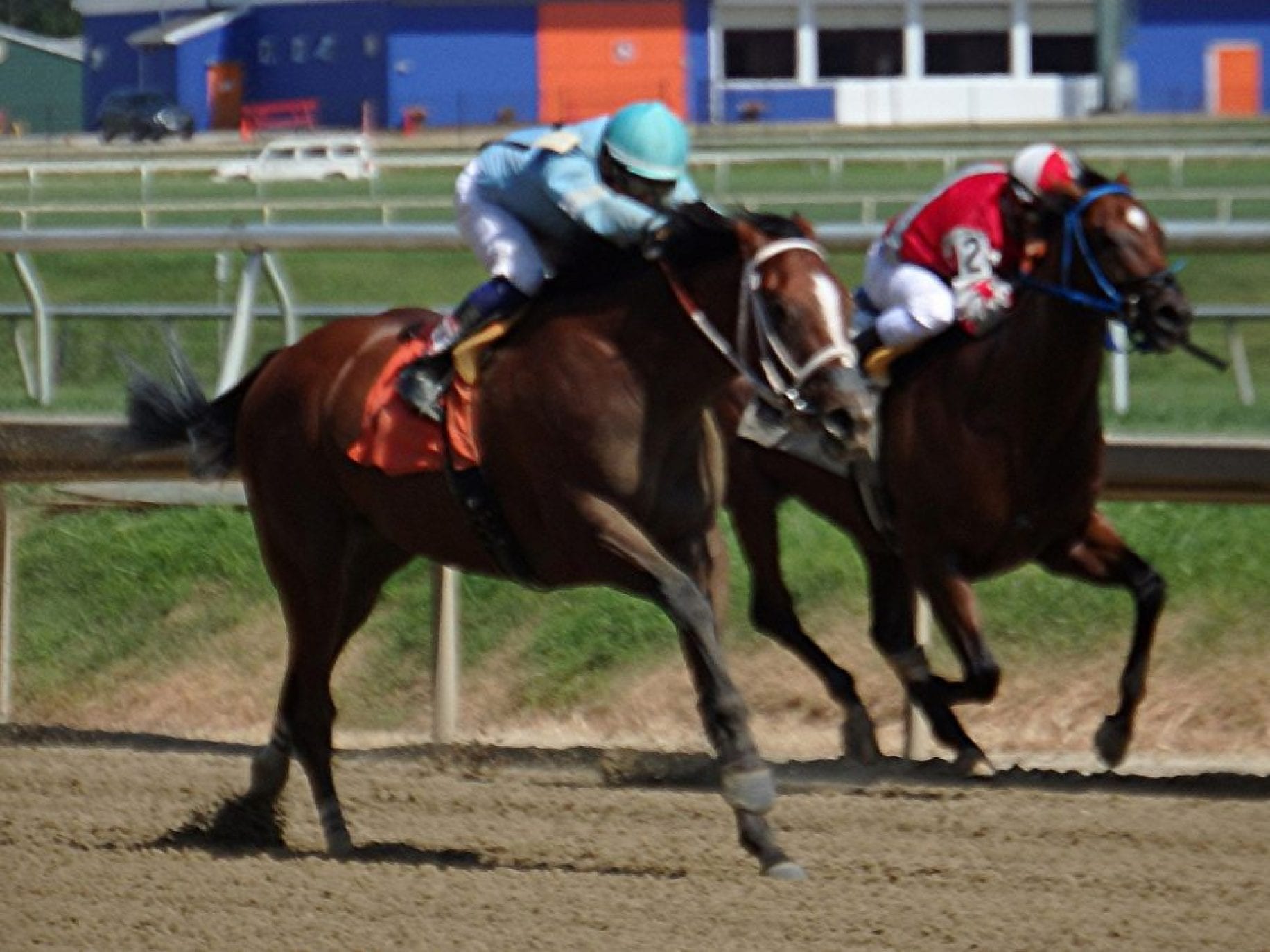 O Dionysus. Photo by The Racing Biz.
Our In Focus Guide offers the most in-depth analysis and commentary to the four stakes, two graded, Saturday at Delaware Park!
Plus, these picks can help you play our FREE handicapping contest!
ALL STAKES PICK 3
Race 8 – 4, 5, 8
Race 9 – 3, 7, 8
Race 10 – 2, 9, 10
TOTAL COST – $13.50 on a 0.50 ticket
RACE 6 – CAPE HENLOPEN STAKES
RACE PARTICULARS: Race 6 (3:45pm EDT), $75,000 guaranteed purse for 3yo and up, 1 1/2 miles (turf)
THE FIELD
1. Renown (4-1): British-bred runner owns six wins at the trip, including a G3 score; won this event in 2016; maybe he's not quite as good as he was a year or two ago, but he enters with a win in a decent time at Great Meadow and gets Trevor McCarthy in the irons
2. Warrioroftheroses (12-1): Not expected to post unless this one comes off the grass
3. Broad Reach (15-1): Looks to be over his head here, as he was a middling third last out in MD-bred allowance company
4. Atlantic Sun (12-1): Hasn't won in three North American tries vs. N2X company and has given up ground in the lane in all three going shorter distances
5. Vintage Matters (8-1): Another who's still eligible for N1X company and has not been able to win that race vs. NY-breds; first start of '18 and no easy spot to do it
6. Decisive Triumph (6-1): Winless in three tries at the trip, but let's not be too quick to judge: the Graham Motion trainee was second two back in a race that included two graded stakes-placed runners and last out was beaten less than two by Funtastic, who came back to win the G1 United Nations; jock-trainer combo is lethal
7. Big Bend (8-1): Winner of last year's G3 Sycamore gave his best effort since last out when beaten 4 1/2 lengths in the G2 Elkhorn; training forwardly and has done good work off similar layoffs
8. Postulation (3-1): Threw in the towel last out going two miles in the Belmont Gold Cup but his prior try, beaten three in the G1 Man o' War, was nothing to sneeze at; defending champ in this event is a G3 winner and snug fit in this spot, as long as you forgive that last
9. Utmost (5-1): First Lasix and first North American start for a runner who was racing mostly on synthetic in Britain; trainer Motion does well with first NA starters – and is that really going to be Julien Leparoux in the irons?
10. O Dionysus (10-1): Bodemeister gelding seems to have found something here with a two-for-two ledger on the green; damsire Flatter offers helpful stamina for this trip; Alex Cintron is up, and this one may offer value in a really rugged spot
THE PICKS
#6 Decisive Triumph (6-1): Last out third validated when winner came back to win G1 event; last two at the trip solid
#10 O Dionysus (10-1): Two-for-two on the turf; thinking distance won't be a problem
#8 Postulation (3-1): Defending champ is a G3 winner at the trip but will need bounceback effort here
#7 Big Bend (8-1): Trainer-jock combo three-for-six, and this G3 winner has two wins at the distance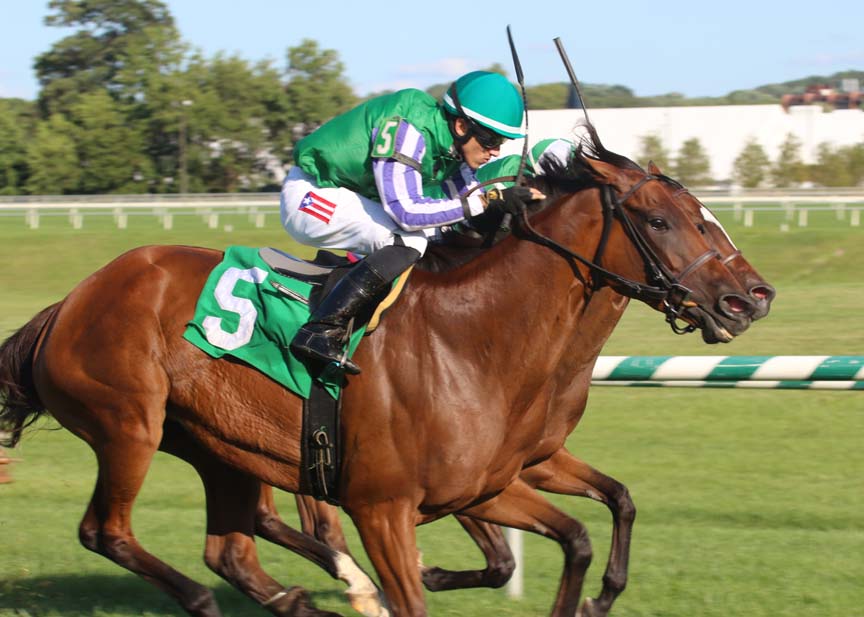 Sweet Sandy. Photo by Laurie Asseo.

Race 8 — ROBERT G. DICK MEMORIAL STAKES
RACE PARTICULARS: Race 8 (4:45pm EDT), Grade 3, $200,000 guaranteed purse for fillies and mares three-years-old and up, 1 3/8 miles (turf)
THE FIELD (post position order)
 1. La Manta Gris (8-1): Like to see Leparoux aboard here, but otherwise, this one looks like minor awards likely ceiling; thrashed by #8 in here last out though perhaps of note most of the margin of defeat came in the final eighth
2. Good Roll (15-1): Appears to be a tall order for a mare who has lost at the N2X level six straight
3. Broken Bridle (15-1): Unclear if the added ground will do this one many favors; well-beaten in last but not that winner A Raving Beauty came back to win in G1 company with a 100 Beyer; likely to be somewhat forwardly placed at this lengthy trip
4. Palinodie (5-2): Trainer Clement generally doesn't tilt at windmills, and this one's two recent tries vs. graded foes compete here; has a win at the trip; gets McCarthy up, though, oddly enough, the jock-trainer combo has lost 13 straight
5. Esquisse (9-2): Winless in three North American tries since coming over and last out was thrashed by G2 rivals; combo of trainer Motion and rider Vargas has been strong
6. Sweet Sandy (15-1): Useful return to the races last out when second vs. allowance foes and may appreciate the added ground here; will nevertheless need a big one
7. Tricky Escape (8-1): Was a decent fourth in this event a year ago and owns a G3 win at MTH; exits same race as #3 and finished ahead of that rival; note this one will race without blinks for the first time in her 17-race career
8. Creative Thinking (7-2): Tom Proctor trainee has won two straight at 12 furlongs, so this one – at 11 – shouldn't be an issue; impressed in the Keertana when tons the best; lightly raced 4yo still has some upside and rates a major shot in here
9. Giovanna Blues (6-1): Another who'll shed the blinks, this one for the first time in 10 races; has lost six straight, most not close; last was a plus heat, with three next-out winners, two taking stakes, from it
THE PICKS
#8 Creative Thinking (7-2): Astute ride helped this runner obliterate stakes rivals in last, now two-for-two going looonnnggg on the turf
#4 Palinodie (5-2): Stayed on well in G2 event in last and may control the pace here under McCarthy
#5 Esquisse (9-2): Trainer Motion looking for more patient ride here than in last, owns eight wins in this event
#6 Sweet Sandy (15-1): Useful return and should appreciate added ground on offer here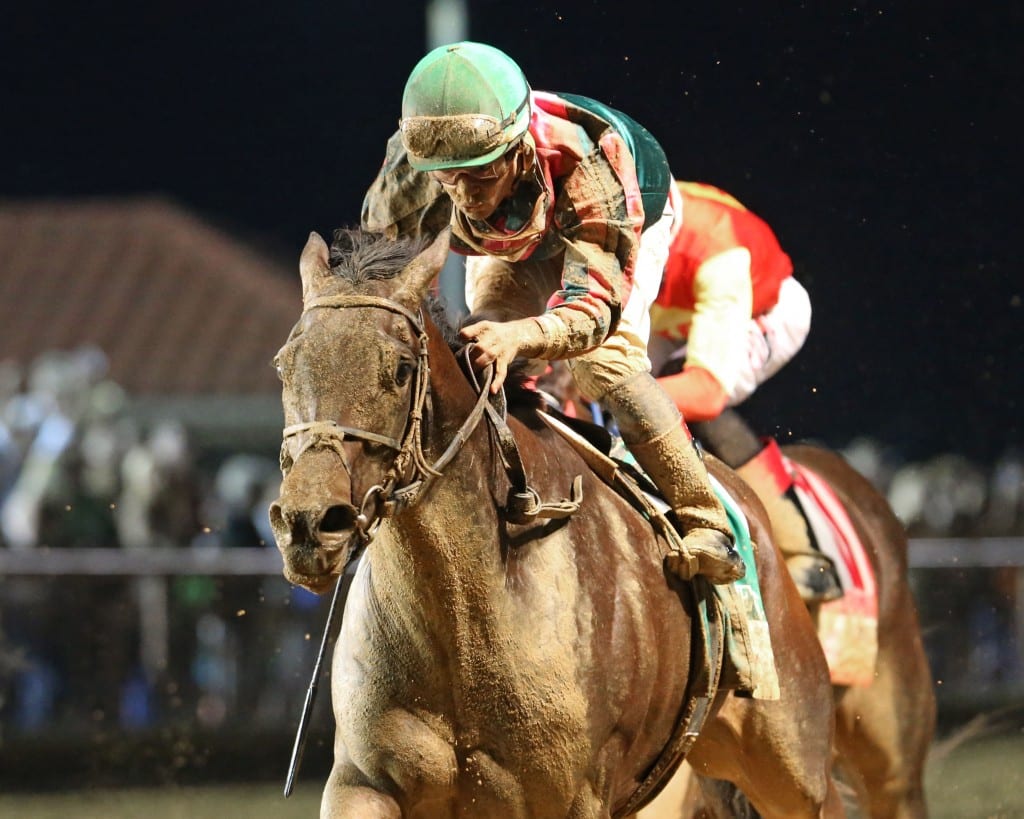 Tequilita. Photo by Coady Photography.

Race 9 — DASHING BEAUTY STAKES
RACE PARTICULARS: Race 9 (5:15pm EDT), $75,000 purse for fillies and mares three-years-old and up, 6 furlongs
1. Bertranda (15-1): Would need a lot – a lot – of things to go right to win this race
2. Cairenn (8-1): Back-to-back good tries, third last out as the longest shot on the board in the G3 Bed o' Roses and second two back to the quickly improving Chalon; second off a roughly 45-day break and has run well in similar circumstances before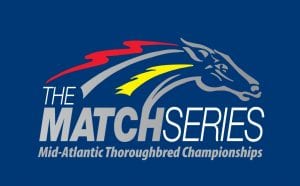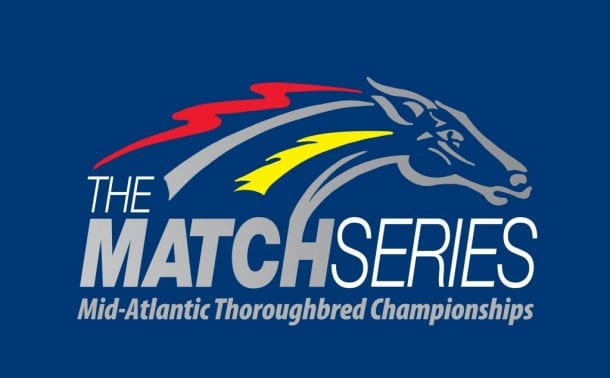 3. Tequilita (6-1): Multiple graded winner had no answers in the two-turn, 9-furlong Obeah but rates consdieration on the cutback; owns a stake win at the trip and will look to rally into the pace here
4. Bonita Bianca (9-2): Trainer Jason Servis is winning 32 percent on the year, and he and rider Paco Lopez are a stupid-good 42 percent since the beginning of '17; has two wins at the trip and the runner-up from last won next out
5. Absatootly (8-1): Runner's in-and-out form has to give you pause but she can be a player here on best; has a couple wins at the trip, and while a lot of her work has been in state-bred company, but she did win the Primonetta against open types in April '17 and was third three back in open stake at AQU; it's rider Luzzi's only mount of the day
6. Day by Day (15-1): Was well beaten last out, including by two of today's rivals, so will need a better effort; rider Pedroza likely will want to get her involved early as she does best running on or near the pace
7. Angel At War (5-1): Has lost to #8 in here two straight but sure did run well last out in first in almost two months, turning aside one bid before a good-trip rival came and picked it up late; speedy sort should be engaged from the get-go
8. Lake Ponchatrain (7-2): No idea what the turf try was all about, but toss that and this OK-bred mare is right at the top of her game right now, with three straight wins on the main track; figures a mid-pack type of trip here
9. Jessica Krupnick (6-1): Uncle Mo mare for trainer Tres Abbott has run really well in 2018, and no shame in four-length defeat in last to the very good Chalon; probably won't be quick enough in here to make the early lead but showed last out she can run well from third or fourth too; rider McCarthy three for eight with horses trained by Abbott
10. Liz's Cable Girl (12-1): NJ-bred also outran her odds in same race as #9 last out to be third; the 4yo recorded a career-best Beyer of 82 that day – so does she bounce, or, in just her second start of '18, fire again?
THE PICKS 
#3 Tequilita (6-1): Multiple graded winner has done best work at 7f to one mile but owns stake win at the trip, class edge on rivals
#7 Angel At War (5-1): Ran a good one in last, figures to be involved from the first jumps
#8 Lake Ponchatrain (7-2): Can't fault anything she's done on the main track of late, has run down #7 in two straight
#9 Jessica Krupnick (6-1): Formful sort always tries hard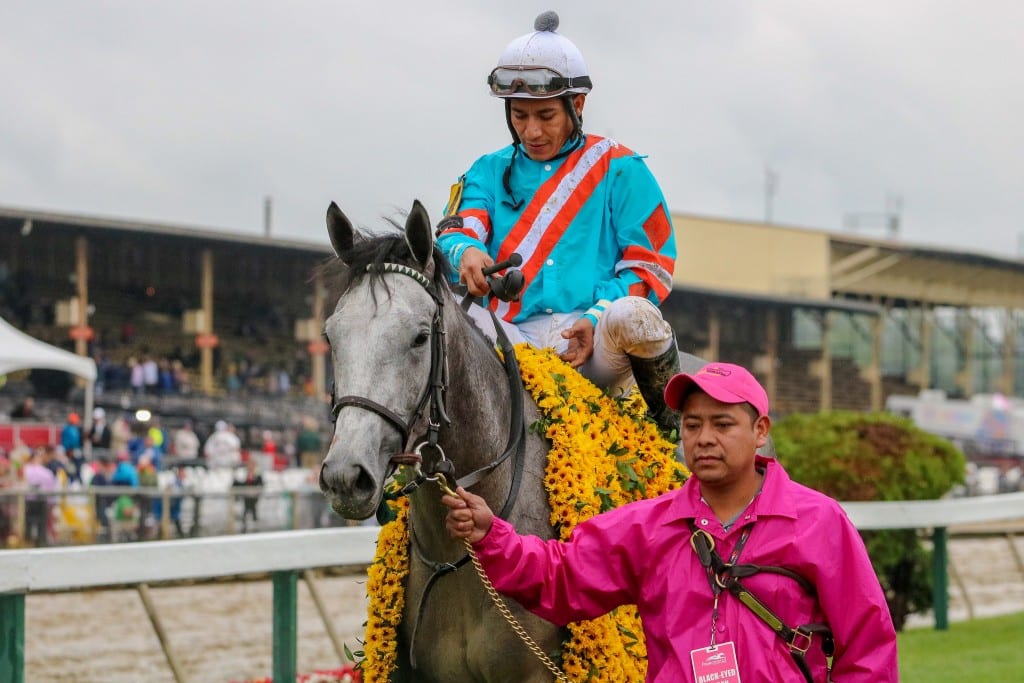 Red Ruby. Photo by Dottie Miller.

Race 10 — GRADE 3 DELAWARE OAKS
RACE PARTICULARS: Race 10 (5:45 pm EDT), Grade 3, $300,000 guaranteed purse for 3-year-old fillies, 1 1/16 miles
THE FIELD
1. Mo Shopping (8-1): Trainer Pletcher has three entered here – this miss plus #3 and #6 – so who actually starts is a question here; fresh off a win in the Light Hearted, this Uncle Mo filly seems likely to do so; in second off a two-month break, she owns the right to step forward, though the water here certainly figures deeper
2. Blue Union Rags (20-1): Trip trouble early and late doomed this John Servis trainee last out in the Light Hearted, but if you like her rivals from that race in this spot, you need to give her a look, too; note that rider Vargas jumps ship to #4 here
3. Takechargedelilah (10-1): Take Charge Indy mare has won two straight, though beating just four rivals in last, and none of three to run back has won next out; works since that victory are fairly moderate
4. Maya Malibu (8-1): Early promise — she won at first asking and was second and third in a pair of G1 races at two — hasn't quite panned out for a filly out of the millionaire Island Sand; did register first win since debut race last out when taking an off-the-turf N1X locally, but the water's deeper here
5. Blue Strike (10-1): Came under a ride with a long way to go in the Light Hearted but stuck with it willingly to be a closing second; has been taking giant steps forward race-by-race, and another one makes her formidable here
6. Cascanueces (6-1): How good are Peruvian G1 races? That question might get answered here; this miss, another from the Pletcher barn, absolutely has throttled her South American rivals; she gets Lasix for the first time here, has been training forwardly, and gets Kendrick Carmouche up
7. Prospective Lady (12-1): Bennett trainee gave a good accounting of herself last out when grabbing the lead and holding on gamely for the show spot, but added ground here doesn't feel like it helps her cause; showing a couple of solid works since and gets to run on her home track
8. Coach Rocks (5-1): Nothing wrong with her effort in the G2 Black-Eyed Susan, and slight cutback in distance figures a plus; has shown ability to run well on the lead or running at the pace; major puzzle here is how to turn tables on #9; note this is trainer Romans' second start at DEL in last five years
9. Red Ruby (3-1): Handicapping puzzle: is the fourth-place finish at odds-on in the G3 Honeybee just an anomaly in her otherwise stellar form? Or is she a true mudlark who faltered on a fast track? If the former, there's every reason to expect another big effort here. If the latter, might want to go deep. Gorder trainee has won three of her last four and romped in the G2 Black-Eyed Susan and keeps Paco Lopez aboard here
10. Gio Game (4-1): Last-place finisher from G1 placing in last returned to be second in minor stake at GP; no shame in finishing behind 3x G1 winner Monomoy Girl; improving Casse trainee has two wins at the trip
THE PICKS

#9 Red Ruby (3-1): Smashing effort in the slop in Black-Eyed Susan, and Paco remains aboard
#10 Gio Game (4-1): No shame in last, and there's no Monomoy Girl to contend with here
#2 Blue Union Rags (20-1): Took the worst of the trip in last when a rallying fourth; cleaner getaway would help here
#8 Coach Rocks (5-1): No match for #9 here in last but does own G2 win and versatility to lead or close
ARABIAN WATCH
Arabian handicapping is provided by our friends at Arabian Finish Line.
This claiming event is a competitive one. The likely favorite will be RB Hocus Pocus, who scratched from Thursday's claiming race. Twice Rich is an interesting case. His last race was a win, but it was nearly a year ago. He does get leading jockey Keibar Coa. Lazur Hess comes with the winning owner/trainer/jockey combination of Cre Run Farm, Lynn Ashby and Kirsten Swan. Burn Notice MC, who is also from a hot barn of Christian Castro and Wallace Neilson, is coming off his maiden victory, but is taking a step up in class.