Laurel Park: Latest jockey ratings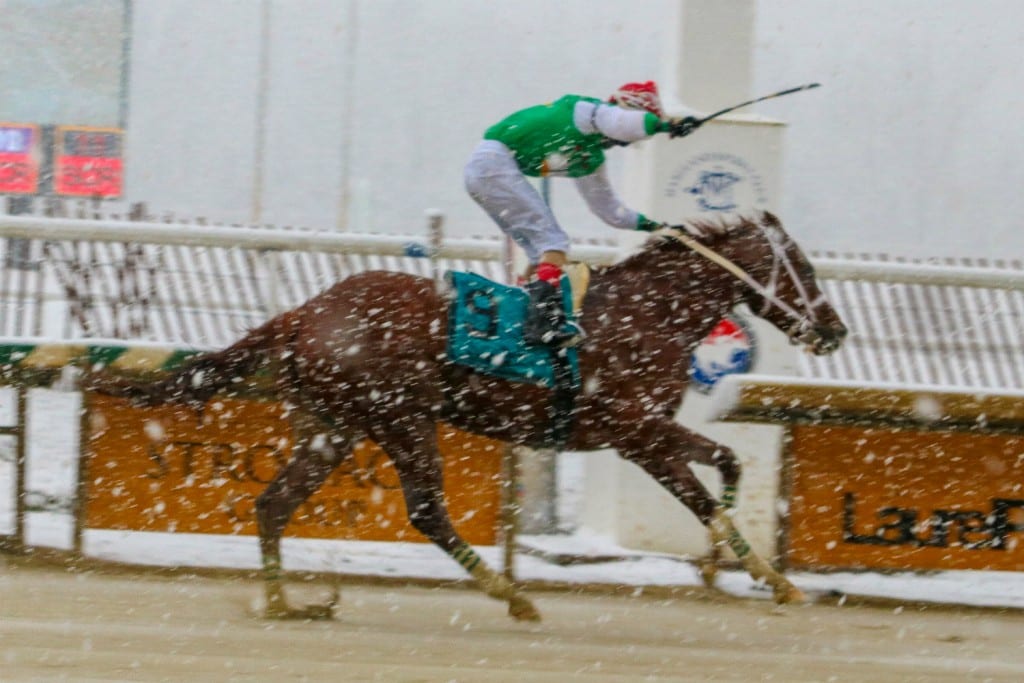 by Frank Vespe
Four Laurel Park jockeys, including meet wins and earnings leader Jorge Vargas, Jr., top our local jockey rankings through March 2. All four have rankings above 300, with Vargas the overall leader at 347.60.
Our system takes into account wins, win percentage, earnings per start, and wagering return on investment. The jockey leading the colony in each category receives a score of 100 for that category, with other riders getting a percentage of that. That would give a jockey leading in all categories a perfect score of 400.
In brief, the rating system rewards jockeys who win often and in the biggest races. We applied the stats to every jockey at Laurel who's made at least 20 starts and won at least one race.
Vargas scores strongly in virtually every area and remains in first, as he was in our initial rankings. He leads the colony with 25 wins, is second among qualifying jockeys with a 22.5 percent strike rate, and is third among qualifiers in earnings per start ($7,463). His wagering return on investment of $1.70 per $2.00 wager is seventh in the colony.
The other three riders with over-300 scores — Jomar Torres, Feargal Lynch, and Elvis Trujillo — all did well in a variety of categories, though only Lynch leads in any of them.
Lynch, who jumped up the standings from mid-pack in our initial rankings by winning with seven of 15 starters in the last couple weeks, leads the colony in earnings per start with $8,709. He is also third among qualifying jockeys with a 21.6 percent strike rate and third in ROI ($1.78). Overall, he is in third place with 304.90 points.
That puts him just behind Torres, who has 310.89. He scores well in all four categories. He's tied for second with 18 wins thus far and is fourth with a 20.5 percent win rate. His earnings per start of $5,801 is fifth among qualifying jocks. And his wagering ROI of $2.20 is second among qualifiers.
Trujillo, who is fourth in wins with 16 and second in earnings per start at $8,135, checks in in fourth position with a total of 301.93. He's followed by Julian Pimentel, Edwin Gonzalez, and bug boy Weston Hamilton.
Gonzalez has, at 23.33, the highest win percentage in the colony. The highest wagering ROI belongs to Carlos Quinones, whose three winners on the year include 41-1 Lettersfromdublin, helping him to an ROI of $2.60 per $2.00 wager.