Charles Town: Alternative trainer stats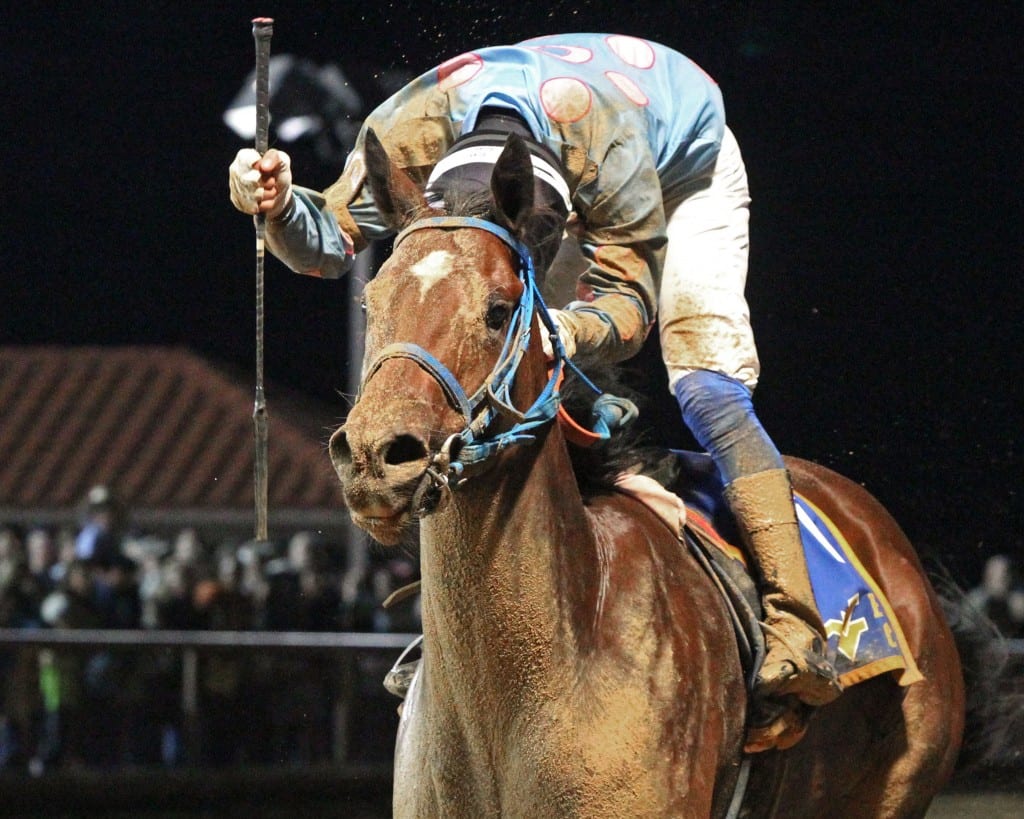 Bound to Windsor, here winning the West Virginia Triple Crown Nutrition Breeders Classic. Photo by Coady Photography.
by Frank Vespe
Last week, we deployed our alternative stats to see which jockeys at Charles Town and Laurel Park were having the best seasons thus far. This week, we're turning our attention to the trainers (see Laurel Park alternative trainer standings here).
Our system takes into account wins, win percentage, earnings per start, and wagering return on investment. The trainer leading the colony in each category receives a score of 100 for that category, with other conditioners getting a percentage of that. That would give a trainer leading in all categories a perfect score of 400.
In brief, the rating system rewards those who win often and in the biggest races. We applied the stats to every trainer at Charles Town who's made at least nine starts and won at least one race.
At Laurel, only two trainers have more than 200 points, with John Servis, who has over 300, well clear of Claudio Gonzalez.
By contrast, seven Charles Town trainers have more than 200, led by Javier Contreras, with 300.81. Contreras doesn't lead the colony in any category. But he is in the top five in all four of them: second with six wins, second with a 33 percent strike rate, third in earnings per start, and fifth in wagering return on investment.
He is followed by meet win percentage leader Kevin Patterson (269.44). Patterson has five wins from just 13 starters to lead Charles Town in win percentage; he also leads the track in earnings per starts, generating $5,190 per start.
Meet wins leader Ronney Brown, who has 13 wins from 59 starters, is third on the leaderboard (239.52 points). That is the only category in which he is in the top five.
Rounding out the top five in our standings are James W. Casey (232.76 points), who is second in earnings per start, and Ollie Figgins, III (221.97).
The list includes action prior to February 21, 2018.