Charles Town: Alternative jockey stats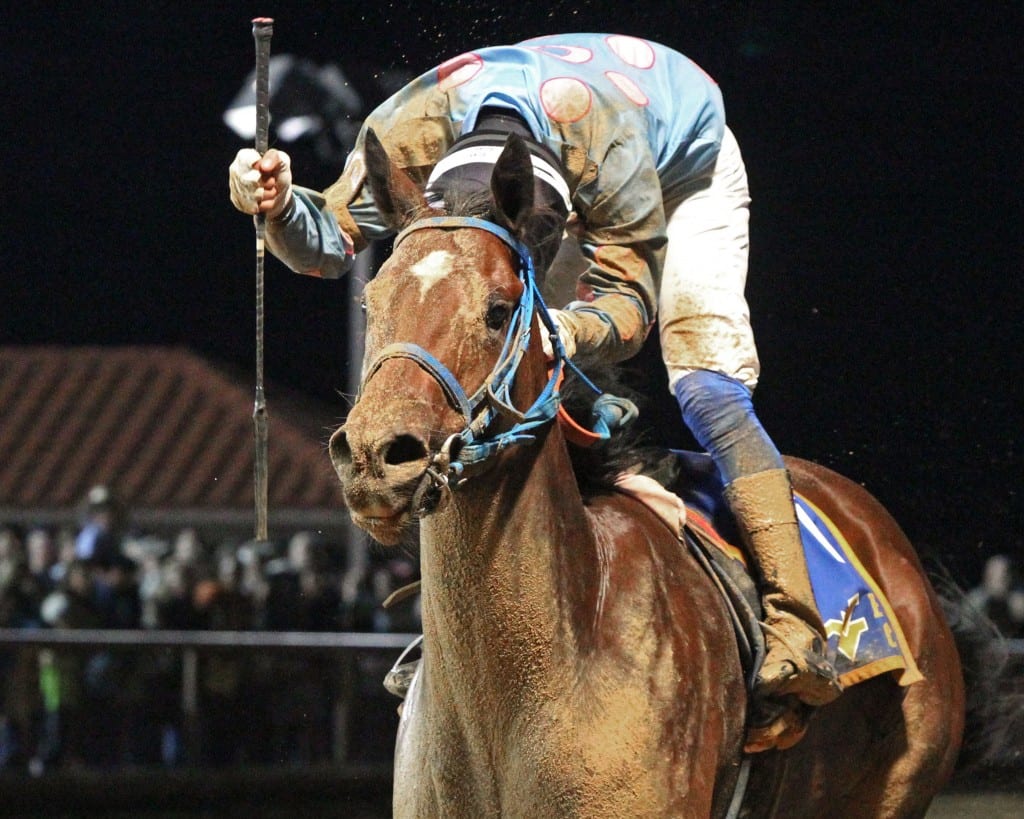 Bound to Windsor, here winning the West Virginia Triple Crown Nutrition Breeders Classic. Photo by Coady Photography.
by Frank Vespe
Following publication of our "alternative stats" for Laurel Park, we turned our attention to Charles Town, asking the same question: Which jocks are having the best seasons thus far?
But, while the Laurel standings to date look like the tale of two jockeys — Jorge Vargas, Jr. and Edwin Gonzalez holding strong advantages in our ratings — Charles Town's standings are wide open. Indeed, the meet leader in wins, Gerald Almodovar, checks in only in fifth place in our ratings.
Our system takes into account wins, win percentage, earnings per start, and wagering return on investment. The jockey leading the colony in each category receives a score of 100 for that category, with other riders getting a percentage of that. That would give a jockey leading in all categories a perfect score of 400.
In brief, the rating system rewards jockeys who win often and in the biggest races. We applied the stats to every jockey at Charles Town who's made at least 10 starts and won at least one race.
So who's having the best season? Overall, the answer is veteran J. D. Acosta, who's been racing all over the region. Though he's made only 36 starts at the track — half of what Almodovar has made — he's won nine of them for a solid 25 percent strike rate and scores decently in every other category, with his $3.84 return per $2 wagered on his mounts second in the colony.
Acosta's score of 278.42 gives him a slight advantage over another CT part-timer, Xavier Perez. Perez has won with five of 18 starters to date to lead the colony in win percentage, and his $3.70 return per $2 wagered on his mounts is third best in the colony. He has an overall rating of 273.33.
The rest of the top five includes Christian Hiraldo (269.30 points), second in the colony with 12 wins; Fredy Peltroche, with 261.79 points; and Almodovar (240.99), whose big win total is partially offset in our ratings by his low wagering ROI of $1.12.