Laurel Park: With no NY shippers allowed, which horses will scratch?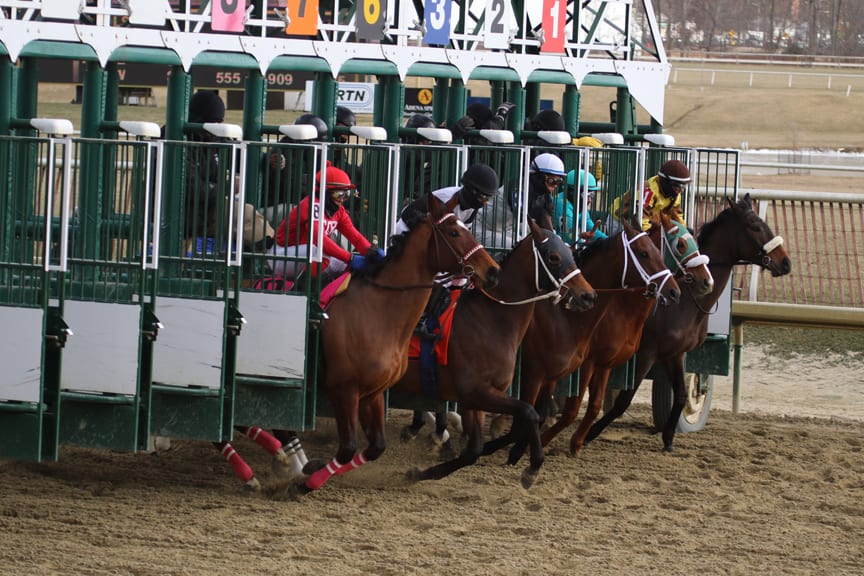 by Frank Vespe
The Maryland Jockey Club has closed its doors to shippers based at Belmont at Aqueduct "until further notice," the company said in a text message Friday evening, February 16. The decision applies to all Maryland Jockey Club facilities, including both Laurel Park and Pimlico.
Earlier Friday, the New York Racing Association had announced that Barn 10 at Belmont Park had been placed under quarantine after a horse developed a suspected case of equine herpes myeloencephalopathy (EHM) had developed; EHM is the neurologic disease that results from equine herpesvirus (EHV-1).
That horse, a four-year-old filly trained by Tom Albertrani, was subsequently euthanized after her condition worsened. Barn 10 was placed under 21-day quarantine, preventing the 20 horses stabled there from entering or running in races.
The decision by the Maryland Jockey Club — the right one, to protect the local horse population from a deadly, contagious disease — will impact Saturday's big stakes card. Most of the stakes races will lose at least one starter, and four will lose the morning line favorite. The list of stakes horses based at Aqueduct or Belmont expected to miss today's races at Laurel Park:
John B. Campbell Stakes: Turco Bravo (7-2 morning line)
Miracle Wood Stakes: None
Maryland Racing Media Stakes: Bishop's Pond (5-2 favorite); Just Got Out (6-1); Not Taken (15-1); Felini (5-1)
Wide Country Stakes: Fools Gold (5-2 favorite)
Grade 3 General George: Great Stuff (3-1 favorite); Do Share (7-2)
Grade 2 Barbara Fritchie: Divine Miss Grey (9-2); Boule (12-1); Bishop's Pond (10-1); Quezon (9-2); Highway Star (7-2 favorite)