Sinatra, Hannum featured on "Off to the Races" radio show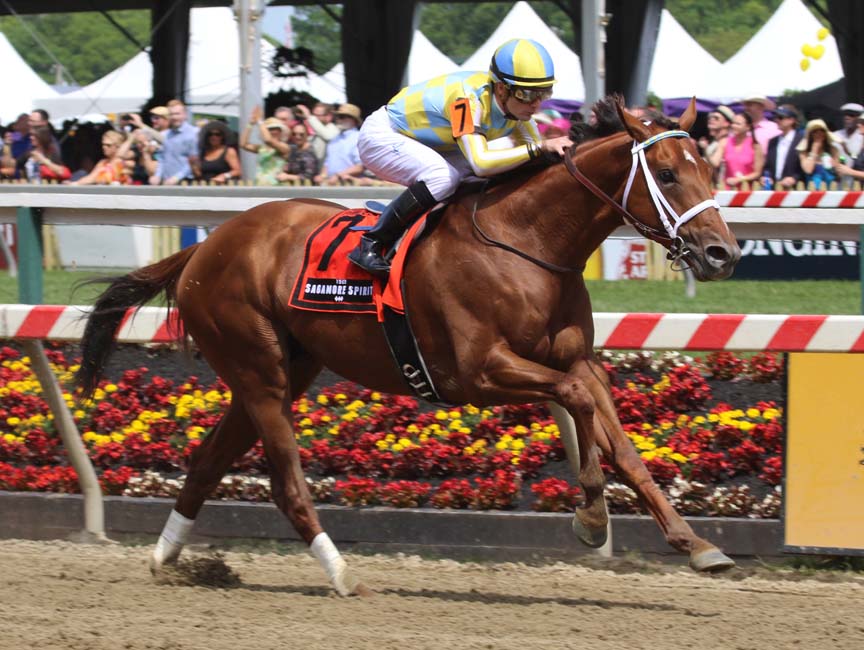 From a release
Maryland Jockey Club president Sal Sinatra and Virginia Equine Alliance executive director Jeb Hannum highlight the guests of Saturday's return of Off to the Races on The Racing Biz Radio Network. The program airs at 10:00 a.m. over terrestrial radio on ESPN Richmond (VA) — 950 AM, 99.5 FM, and 102.7 FM — and via internet streaming.
The show will air every Saturday morning from February 10 through July 21.
"Each week, we hope to bring our listeners some of the most interesting guests in racing," said Frank Vespe, publisher of The Racing Biz and host of the show.
On Saturday's show:
Jeb Hannum, executive director of the Virginia Equine Alliance, will discuss the recent passage, in the state House of Delegates, of legislation permitting "historical racing machines": what they are, and what it means for the future of racing in the Commonwealth.
Sal Sinatra, president of the Maryland Jockey Club, will discuss Laurel Park's big Saturday card — featuring two graded stakes — and the track's recent submission of a proposal to host the Breeders' Cup.
Derby Bill Watson will be on hand to handicap Laurel's big card with his patented brand of insight and humor.
The weekly, one-hour show will focus on Thoroughbred racing and breeding around the mid-Atlantic region and across the country.
CLICK HERE TO LISTEN LIVE AT 10:00 A.M. SATURDAY.