Laurel EHV-1 scare shows fragility, connectedness of equine population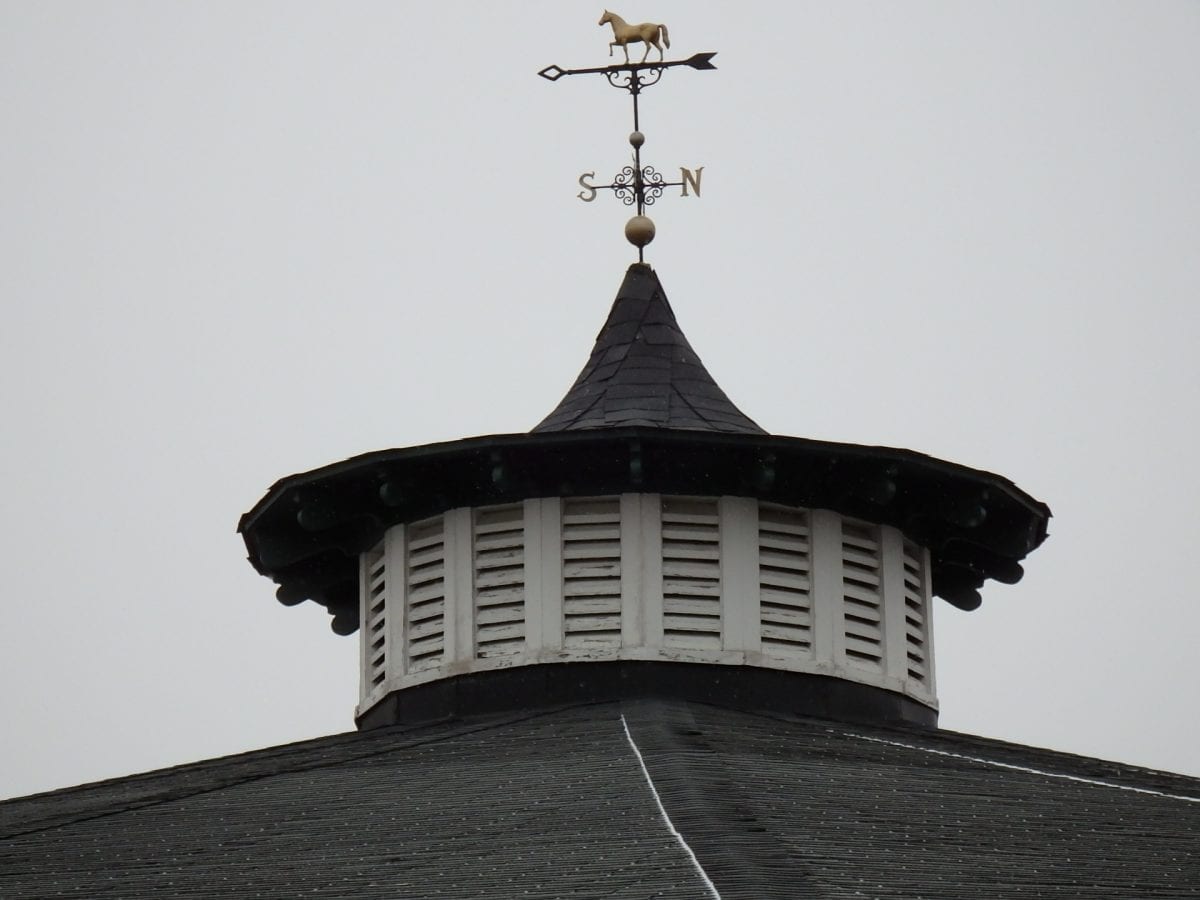 by Frank Vespe
Trainer Tony Aguirre and one of his owners, Chris Sterbenz, had hoped to kick off Sunday's Laurel Park card with a win. The two men were slated to send Chef Karen postward in the day's opener, and she was, at 9-2, one of the logical contenders.
But they were forced to scratch her, and the reason behind that scratch emphasizes the fragility – and the interconnectedness – of horse populations everywhere.
Now they anxiously await the results of a test for equine herpesvirus (EHV-1) that will be conducted on a horse named English Tudor Tuesday, January 23.
English Tudor is about as nondescript as a racehorse can be: a runner who's made nine career starts with a single third-place finish his best-ever result. He's earned less than $6,000. Yet he's now the central actor in a drama that has caught up a couple dozen horses.
He began his career in Tres Abbott's barn before being claimed by King Leatherbury. He was sent to New Bolton Center to be gelded and then transferred to Aguirre's care.
"All I got (from the owner) was, 'I'm sending you a horse,'" Aguirre said.
Aguirre, whose 10-horse operation is based in Laurel Park's barn 20, was hopeful about his new charge. English Tudor is a stallwalker, Aguirre said, constantly moving around his stall. Aguirre cut down the size of the stall to limit the walking, and English Tudor seemed to be responding well.
"He was eating, training, doing everything right," the trainer said. "No temperature, horse is eating through his feed tub, doing well."
Meanwhile, at New Bolton, a horse that had been admitted for unrelated medical issues began showing neurologic signs of equine herpesvirus Myeloencephalopathy and tested positive for EHV-1 on January 16. That horse had to be euthanized.
That's when Aguirre got the call from New Bolton.
"They said, 'We think your horse is going to be fine, BUT…,'" Aguirre said.
It was a pretty big "but." The concern was that English Tudor may have been exposed to the virus that led to the other horse's death. EHV-1 can be transmitted both directly, via horse-to-horse contact, and indirectly through contact with other physical objects contaminated with the virus.
English Tudor wasn't showing any signs of illness, but that can change quickly. Aguirre was told to monitor the horse's temperature, which through Sunday had remained in the normal range.
He was also told, he said, by the Maryland Jockey Club to remove the horse from the grounds. That caused its own headache – "Where do you want me to take it?" he asked plaintively – before he found a logical spot.
Nasal swab and blood tests conducted on English Tudor on Friday were inconclusive. One swab came back positive, Aguirre said; the other came back negative. The blood test also came back negative. That leaves everything up in the air until Tuesday's test.
In the meantime, though, Barn 20 is under quarantine. That affects not just Aguirre's operation but those of other trainers under the same roof, including Linda Albert and Katy Voss. Fortunately, that barn is one of the older, and smaller, Laurel Park barns and has about 40 stalls; the newer, tent-style barns typically have over 100 horses, meaning that the impact of a quarantine of one of those barns would be much more impactful in terms of number of horses affected and how that would affect the racing product.
Not only can Aguirre and the others not race until the quarantine is lifted, but they also cannot enter. Friday's entries were drawn Sunday; if English Tudor checks out today and the quarantine is lifted, Aguirre should be able to enter horses for Saturday when those are drawn Wednesday.
"That's my birthday," he said. "That's supposed to be the win on my birthday. Hopefully, they lift this quarantine and I'll be able to run."
Every race missed stretches a racing operation a little thinner. Chef Karen, for example, was running in a bottom-level claiming event, but even so, the winner's share of the purse would have amounted to $8,550. That would buy some feed and pay some bills.
What's more, Aguirre is watching some of his work get undermined. The progress he felt he'd made with English Tudor – the 50 to 100 pounds he said they'd put on him – is likely to be lost.
"We're going to retest English Tudor on Tuesday, but mind you, he's a stall walker," Aguirre said. "He's on the farm now in a stall running laps."
Both Voss and Albert recorded victories over the prior weekend at Laurel. Aguirre, who's had just three starters thus far in 2018, had been looking forward to a productive week upcoming. He has a runner, Overthespeedlimit, entered for Wednesday at Charles Town – if the quarantine is lifted – and more he hopes to enter for the weekend at Laurel.
Through Sunday, Aguirre said, none of the horses in the barn had shown any signs of the disease or spiked a temperature. But all the humans connected to them can do is wait, and watch.
It's a trying situation, one in which no one is at fault, and yet the repercussions are consequential. A chain of events begins, and with no malice or ill will, continues to its logical conclusion, whatever that may be.
Still, Sterbenz, Chef Karen's owner, was philosophical about the situation.
"They're just being very careful and we appreciate that," he said. "That's all we can do for everybody."
Aguirre agreed.
"The whole thing is prevention," he said.