For one owner, "a nostril" of Always Dreaming is plenty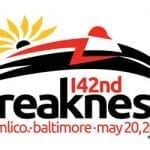 by Jim Hague
Lisa Bell's love for horse racing began innocently.
"When I was a little girl, we lived in Carteret, New Jersey," Bell said. "My Dad loved harness racing and took me to Freehold (Raceway) all the time. I enjoyed watching the racing with my Dad. It was exciting for me."
Little did Bell know that it would be the ignition she needed to begin a life in horse racing, one that reached its apex two weeks ago, when she was part of the ownership group for Kentucky Derby winner Always Dreaming. Bell is a part of West Point Thoroughbreds, a minority partner in the Derby champ.
The 53-year-old Bell, now a resident of Villanova, Pa. owns a piece of Always Dreaming, who will probably go to the gate Saturday as the favorite to win the Preakness Stakes at Pimlico Racetrack.
"It's all very surreal to me," Bell said. "People have not stopped calling me and texting me. I feel like I'm just soaking all this up and saving everything, making sure I have it. I feel such pride being part of something so great."
Bell said that she got involved in thoroughbred horses through her former husband Michael.
"We used to go to Saratoga every year," Bell said. "We did that for about 20 years. It's a beautiful town and a beautiful race track."
In 1999, Bell was talking to a friend at Saratoga and the two started chatting about horse breeding and owning.
"At that time, we were introduced to Terry," Bell said.
Terry Finley is the founder of West Point Thoroughbreds, where horse racing enthusiasts can purchase shares of race horses in the partnership. Bell was able to get involved as a part owner while being a stay-at-home mother, raising daughter Audrey, now a student at Carnegie Mellon University.
"It was a lot of fun early on," Bell said.
Bell said she was part of the partnership that owned graded stakes winner Sweet Nanette. Sweet Nanette won seven races and earned more than $390,000 in her career.
The Bells were also part of the West Point partners that owned Ethan Man, who had a nice racing career before being retired. Ethan Man won the Swale Stakes at Gulfstream Park in 2002 and raced in the Breeder's Cup Sprint in 2003.
"We had some horses that had good careers," Bell said. "But we were involved for the love of it. When we started, we knew it wasn't a money making thing. It's what we loved to do. We didn't need to put up hundreds of thousands of dollars to be involved. We got to meet all the jockeys and the trainers. I figured that if I could just break even, then I won."
For the first five years, Lisa Bell was involved with about five horses per year. Then for a while, she decided to give up her partnership.
"I wanted to try something different, so I got away from it," Bell said.
But in 2014, Bell saw Finley at an event and decided to return to the West Point fold.
"I think I always wanted to get back into it," Bell said.
Bell currently has a part ownership in 4-year-old gelding Wine Not, who won an allowance at Aqueduct in April in his first time out this year.
Bell knew that she had something special in Always Dreaming.
"I definitely saw when he won the Florida Derby that he was a good horse," Bell said. Always Dreaming won the Florida Derby on April 1 handily over State of Honor, covering the 1 1/8 mile course in 1:47.47.
"I thought the chances for the Kentucky Derby were good," Bell said. "I was very impressed."
Bell declined to reveal what percentage of Always Dreaming she owns, but added, "It didn't set me back any financial straits. It was pretty similar to others that I was involved with. It's a small percentage. I'd like to say that I have a nostril of Always Dreaming."
Bell said that she was a nervous wreck on Derby Day.
"It was because of the mud," Bell said. "I didn't know how he would run in the mud. Even though Churchill Downs has very good drainage, the mud was thick. Then, while we were walking over from the barn, there was this torrential downpour. My boots were full of mud. I have a full appreciation of what those horses had to run through, because it was like quicksand. I was sinking into it with every step."
But Always Dreaming prevailed in 2:03.59, winning going away with little threat from runner-up Lookin At Lee.
"It was an amazing race," Bell said. "I was soaked. I had mud all over. But it was all worth it."
Bell will be at Pimlico Saturday, hoping for a repeat performance.
"I have high hopes for the Preakness," Bell said. "If it's a beautiful day, we have a great shot. I have faith in (jockey) John Velazquez and (trainer) Todd Pletcher. You can't get better than that pair. A lot of people think it's a great winning combination."
Bell said that it has been an amazing experience.
"I've been a partner with Terry for so long," Bell said. "Terry had some difficult times, but he stuck to his dream. Here's proof that you don't have to be rich to be involved. It's a great thing."