Carreno, Conquest Mo Money the other side of the Preakness coin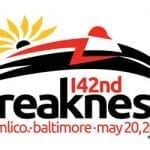 by Frank Vespe
On Tuesday, Todd Pletcher's cliches failed him.
For Jorge Carreno, on the other hand, it all seemed pretty new and exciting.
Pletcher, the trainer of Kentucky Derby winner Always Dreaming, and Carreno — Conquest Mo Money's jockey/exercise rider/jack of all trades — represent in a sense the two poles of Preakness experience playing out this week at Pimlico Race Course.
Pletcher's team at Pimlico includes assistant trainer Ginny DePasquale, the Derby winner, and a raft of other horses pointed at Preakness weekend stakes. He's spent a week answering the same basic questions from media and conducted his press conference this morning from the little gazebo adjacent to the Preakness barn.
How was Always Dreaming's exercise this morning?
"It was, as they say, exactly what we were looking for," he chuckled.
Carreno's team is a bit more stripped-down; even trainer Miguel Hernandez hasn't arrived yet, leaving Carreno and Conquest Mo Money to fly the team flag on their own.
That's OK by Carreno, who has been aboard Conquest Mo Money in all five of the horse's starts and is also his exercise rider here.
"He's a gentle horse," he said of the son of Uncle Mo. "We just get along so good. He knows that I'm on his back, so he won't do anything that [might injure the rider]."
It's been a successful pairing to date. Conquest Mo Money broke his maiden at first asking and followed that up with wins in the Riley Allison Stakes and the Mine That Bird Derby, all at Sunland Park. He followed that torrid start with runner-up efforts in the Grade 3 Sunland Derby and — at odds of 17-1 — the Grade 1 Arkansas Derby.
"This is the best horse I've ever been on," Carreno, a native of Mexico, said. "After he broke the maiden and come back and win the non-two in a stake race – it's not easy to break your second condition in a stake race. After that, I knew he was a real horse."
His runner-up efforts haven't tarnished his reputation, either. In the Sunland Derby, he fell to Hence, who will face him here; and in Arkansas, he fell just short against Classic Empire, who figures to be the second wagering choice on Saturday.
It's heady stuff for Carreno and Hernandez. The jockey, who said he has never previously ridden in the East, has a single graded stake win in his 15-year career, in the 2012 edition of the Grade 3 Canadian Derby aboard Toccetive. Hernandez, who began training on his own in 2014, has not yet won a graded stake.
And Pletcher? He's won the Eclipse Award as outstanding trainer seven times. He's won 15 graded stakes — so far in 2017. Always Dreaming has earned more money in his six-race career than Hernandez runners have earned in his 586 starts to date. And Alway's Dreaming's rider, John Velazquez, is already a member of racing's Hall of Fame.
Likewise for their horses. Judge Lanier Racing picked up Conquest Mo Money from the Conquest Stables dispersal for the bargain basement price of $8,500. Always Dreaming fetched $350,000 when sold as a yearling.
Still, come Saturday, the two horses from two different racing worlds will line up in the same starting gate, and their connections will share a wish.
"Hope for a safe trip, and everything goes our way," said Carreno.