Classic Empire "sitting on his best race"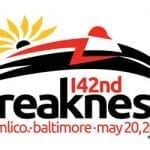 From a Maryland Jockey Club release
John C. Oxley's Classic Empire arrived at Pimlico during the overnight hours Monday following a van ride from Churchill Downs.
The son of Pioneerof the Nile was accompanied by Black-Eyed Susan (G2) entrants Summer Luck and Corporate Queen and a few other stablemates with stakes engagements scheduled for Friday and Saturday.
"They arrived early this morning and they've all settled in well," Norman Casse, son and chief assistant to trainer Mark Casse, said.
Classic Empire has exited his troubled fourth-place finish in the Kentucky Derby in good order, he said.
"We're very happy with everything. He's showing really good energy in the mornings. He's happy; he's healthy; with a two week gap that's all you can really hope for," Casse said.
"He should be, technically, sitting on his best race. We all were hoping he could win the Derby, but we knew that everything had to go right, and obviously it didn't go right," he added. "He ran well, regardless, and with a good trip, I think he'll be rough to beat."
Classic Empire was slammed and squeezed by horses leaving the starting gate in the May 6 Derby and endured a wide trip but recovered nicely to finish fourth under jockey Julien Leparoux.
Casse said Classic Empire would likely get acquainted with the Pimlico racetrack during a routine gallop scheduled for 6:30 Tuesday morning.