Weekend wrap: Feb. 27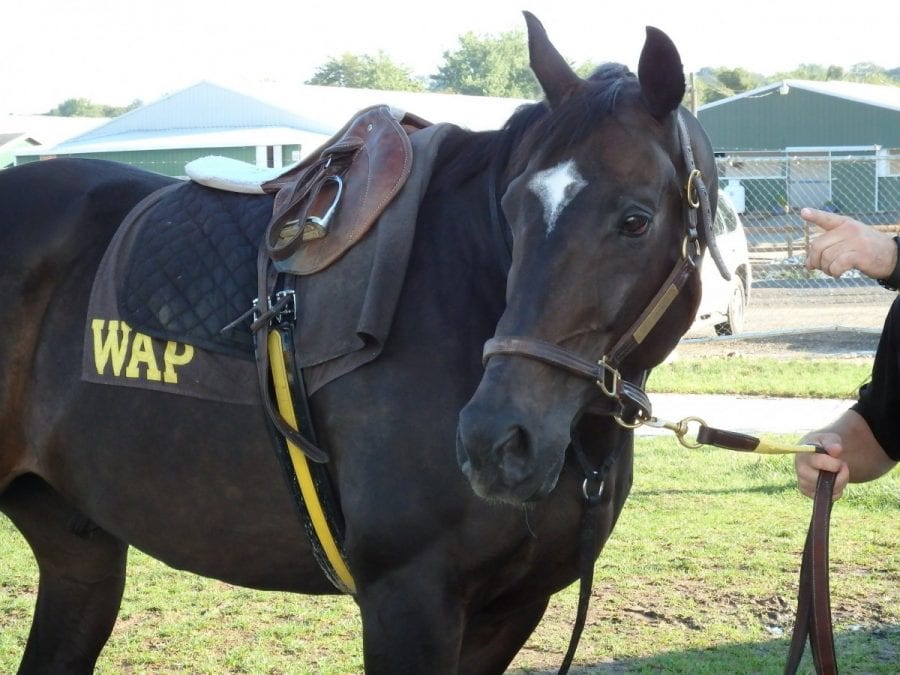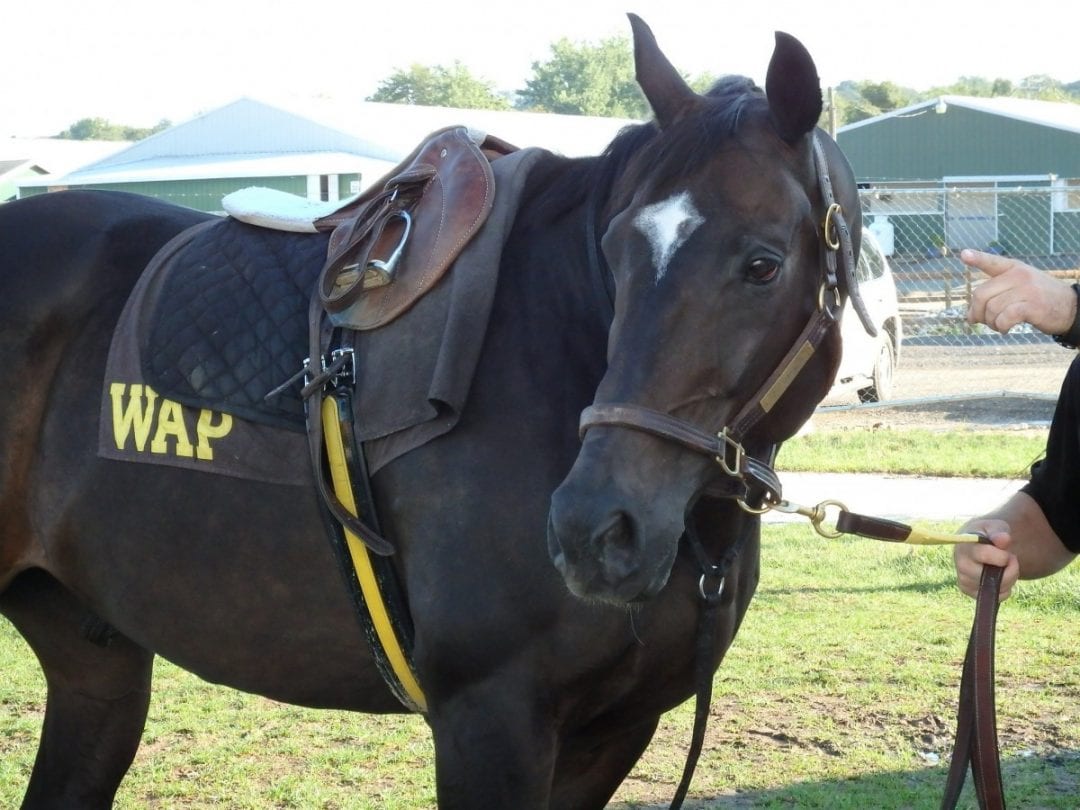 Check out our new feature! Now you can comment on an article anywhere the spirit moves you. Next to each paragraph or heading, you can click the little speech bubble which will have either a plus sign or a number in it. That will open up a comment box allowing you have your say. When you make a comment, it will appear both down at the bottom of the page, with all the other comments, and next to the sport where you left it, so that other readers can see what you had to say at the spot it occurred to you!
No Brakes, looking to his next career. Photo by The Racing Biz.
Staff reports
Our weekend wrap: news and notes from the weekend's mid-Atlantic racing action.
Chalk-fest? At Laurel Park this past weekend, the favorite was odds-on in eight of 18 races, and only one favorite all weekend had odds longer than 1.90-1. On the plus side, favorites were defeated in 11 of the 18 races, so all wasn't lost.
Slick! Congrats to pals of The Racing Biz TK Kuegler and Gary Quill. Kuegler's Wasabi Ventures Stables, in which Quill is a partner, scored its first-ever victory Sunday at Laurel Park when Slick William rallied late to run down favored Best Yes to win a conditioned starter allowance by three-quarters of a length. Slick William paid $19.40 to win as the fourth-longest shot in the seven-horse field.
Adios! Adios Annie, a three-year-old Adios Charlie filly, broke her maiden in impressive fashion Saturday at Laurel Park. With Alex Cintron up, the Gary Capuano trainee ripped six furlongs in 1:10.88 to win by five lengths over a fast, sealed main track. She now has a win and a second from two starts.
Pump the Brakes: Happy to see on social media that 12-year-old No Brakes, a horse we wrote about in the fall, has been retired. The Parker's Storm Cat gelding, in good form through early November, has finished last in each of his last two starts and beaten a total of five horses in his last four. He'll leave racing with 22 wins from 111 career starts, 41 additional in-the-money finishes, and earnings of $437,978.
Stay frosty! He's got a ways to go to catch, say Russell Baze, who won over 12,800 races — but jockey Darius Thorpe on Thursday lodged the 100th win of his career. Thorpe and Onemoresweetkiss won by almost three lengths in a $5,000 claiming event to propel the jock to the milestone. He has 12 wins from 81 starts so far this year, good for ninth in the Charles Town jockey colony.
Tap out! Three-year-old Aaron's Tap made an impressive debut Thursday at Charles Town, winning by over six lengths in a state-bred maiden special weight event. The Jeff Runco-trained Northern Afleet gelding zipped 4 1/2 furlongs in 52.24 seconds, a half-second faster than an open maiden special race earlier on the card. Arnaldo Bocachica had the mount.
Heatin' up: Street Heat took the featured first-level allowance on Saturday at Parx Racing, rallying from fourth under Jorge Vargas, Jr. to overhaul favored Sourcesandmethods to win by a half-length in 1:47.55 for a mile 70 yards on the main track. Street Heat, trained by Danny Gargan, has two wins from nine career starts and just shy of $100,000 in earnings.
Now that's a chalk-fest! Penn National presented an eight-race card Saturday night — and all eight races were won by the favorite. They ranged in odds from 1-2 to 2.40-1. Three of them won by just a neck – but all of 'em won. Not the best day for longshot players…