Something old, something new with Espinosa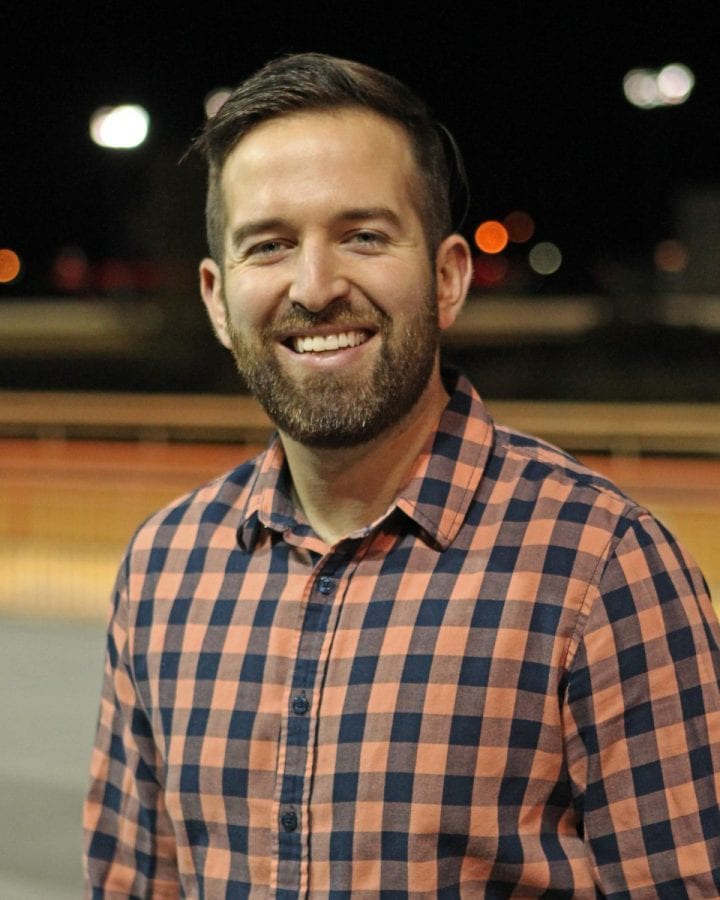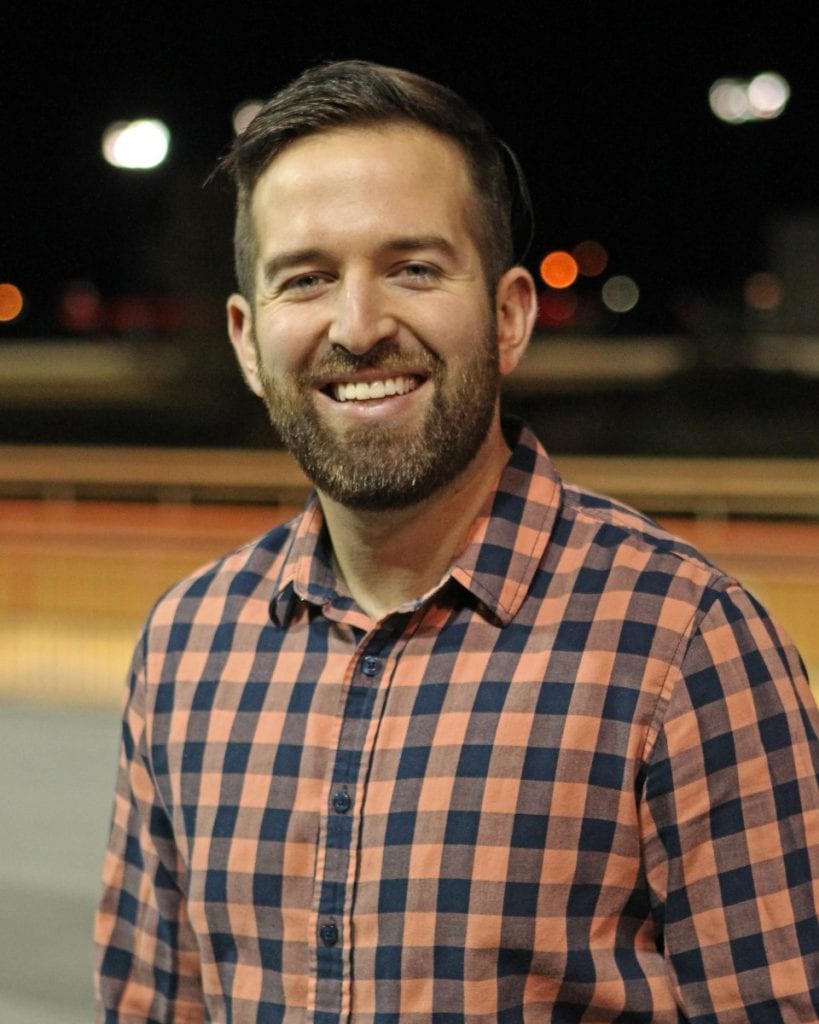 Paul Espinosa. Photo by Coady Photography.
by Ted Black

One month after celebrating the anniversary of his first full year as the track announcer at Charles Town, Paul Espinosa, Jr. is already looking forward to opportunities this spring, summer and fall in which he can hone his skills and showcase his talents.
Yet, though he may be a relatively new voice — and a fresh face — in racing, Espinosa comes by his passion for the game honestly: as a third-generation participant.

Espinosa, a Jefferson County native who graduated from nearby Jefferson High School in 2007 and later from West Virginia University in 2011, officially took over the reins as the Charles Town track announcer when the 2016 season began last January. But Espinosa had gained valuable experience in an interim role the previous fall of 2015 not long after Jeff Cernik's dismissal and then found himself among a short list of potential full-time candidates. Throughout the interview and hiring process, however, Espinosa never considered himself the favorite.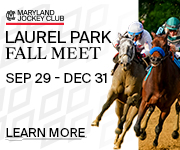 "When I look back at my first official year here, I consider myself fortunate that I've been able to learn on the job," said Espinosa, 27, whose father Paul Espinosa, had been the track's publicity director during the late 1980s and early 1990s when the West Virginia Breeders Classics was still in its infancy. "I definitely had some growing pains up here calling races. But I'm pleased that track management, especially Eric Zimny, has always shown complete confidence in my ability to call the races every night. Calling the [Grade 2, $1.25 million] Charles Town Classic last April was a big thrill. It wasn't my best call, but I'm already looking forward to the upcoming Classic."
Espinosa actually gained an appreciation for everything that transpires at Charles Town on the backstretch long before he attended Jefferson High School. While his father worked primarily in the front offices, Espinosa learned a great deal about the daily efforts of trainers, jockeys and grooms by watching his grandfather, trainer Victor Espinosa, a former jockey. The elder Espinosa enjoyed only moderate success as a rider, winning 224 races from 1976-82, but he became a fixture on West Virginia Breeders Classics night when the current track announcer was just a tyke.
"When my grandfather first came over here to ride, he actually did okay," Espinosa recalled. "But his career really took off as a trainer."
Victor Espinosa, still training, boasts 644 victories and career earnings of $4.6 million from 4,778 starters in his career. Five of those wins came in WVBC night stakes, all between 1989 and 1995.
He won a pair of those races with Noble's Honey, a daughter of Noble Nashua.  She scored on WVBC night in 1991 and 1994 and was second to Coin Collector in consecutive editions of the Classic in 1992 and '93.
"Noble's Honey was little before my time," Espinosa recalled. "I was only three or four years old when she won her last race, but I remember my dad telling me how good she was. For a mare to finish second to Coin Collector twice in the Classic was truly remarkable. Cavada is the only mare to beat the boys in the Classic."
But Espinosa was old enough to remember Shenandoah Harley, his grandfather's top-earner.  The Malibu Moon gelding earned $238,187 in a 29-race career, and he was stakes-placed on four different occasions locally, including a runner-up effort in the 2006 edition of the WV Breeders Classic. Espinosa says that watching Shenandoah Harley perform well under his grandfather's guidance was a big reason he gravitated to a career in horse racing.
"I remember coming here a number of times to watch Shenandoah Harley compete," Espinosa said. "Those were fun times. He was an honest horse. He broke his maiden here against maiden special weight company and he later won three allowance races, and he's definitely among my all-time favorite horses, which is why I keep his photo hanging up in my booth. He was second in the Bobby Hilton and second in the Breeders Classic and he was just one of those honest, hard-trying horses. Of coure, the best part was my grandfather trained him and my great aunt, Terri [Hebert} owned him and that made it much easier for me to root for him."
Soon after graduating from WVU, Espinosa began working as a sportscaster and then briefly dabbled in real estate. But in the summer of 2015 his future took a sharp turn back toward thoroughbred racing when he won the "America's Next Race Caller" contested at Del Mar, besting two other rivals. Winning that contest also enabled Espinosa to call the final race at Del Mar on August 15, 2015, a 12-horse grass race, which he called with longtime Del Mar announcer Trevor Denman in the booth beside him.
"Winning that contest at Del Mar was really the turning point in my career," Espinosa said. "I really felt prepared for that contest, especially having followed American Pharoah and all of those Triple Crown horses. When I was able to come back and call the last race at Del Mar that day, that was a big thrill for me. I really wasn't that nervous. I studied the horses and the silks and I had Trevor Denman in the booth standing next to me. He's one of the best of all-time and I've always enjoyed his race calls, as well as Tom Durkin and Larry Colmus and Travis Stone. Now, I can text Larry or Travis any day and know they"ll text me back. How great is that?"
Throughout much of the spring, Espinosa will call the races at Charles Town four nights each week and then three nights per week over the latter half of the year. Like many racing fans, Espinosa is already looking forward to the Grade 2, $1.25 million Charles Town Classic here on April 22, and the solid supporting card that includes the $100,000 Sugar Maple Stakes, the inaugural running of the $50,000 Russell Road Stakes, and a handful of restricted West Virginia-bred stakes on the program.
"Last year, looking back on it, I know that I could have done a much better job calling the Classic," Espinosa said. "I know that this time around I'll do much better with that race. I've always enjoyed seeing those top horses, jockeys and trainers come here for those big races. I think it's great that I can call a Grade 2 race and also call the inaugural running of the Russell Road Stakes on the same day. I watched that horse run here dozens of times, and I was able to call his last few races here. It's going to be a big day for the track and so many local owners, trainers and breeders, and I'm already looking forward to the privilege of calling all of those races."