Great lineup for return of "Off to the Races" radio show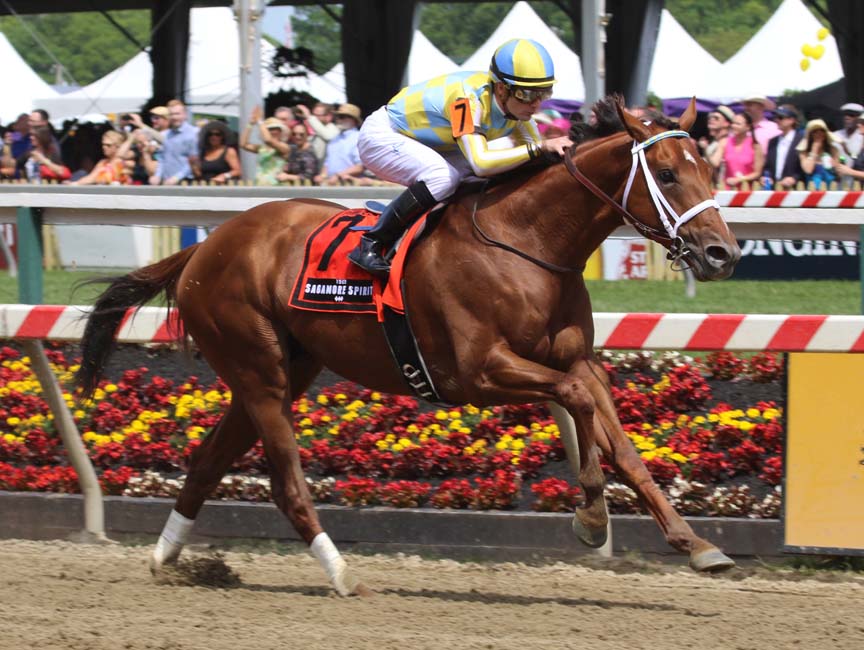 Noble Bird won the 2016 Pimlico Special. Photo by Laurie Asseo.
From a release
Off to the Races on The Racing Biz Radio Network returns to talk horse racing Saturday, February 11 with a big lineup right out of the gate.
The one-hour program will air at 10:00 a.m. each Saturday on Richmond's ESPN 950 AM and Sports FM 100.5.  Additional stations will be announced as they come online.
The show will focus on Thoroughbred racing and breeding around the mid-Atlantic region and across the country.
Saturday's program has four guests, including Cal Lynch, trainer of top Kentucky Derby contender
"We have a great lineup for our kickoff to Off to the Races on The Racing Biz Radio Network for 2017," said Frank Vespe, owner-publisher of The Racing Biz.  "With some voices familiar to longtime listeners to the show and some newcomers, we expect listeners will find plenty to like."
GUESTS FOR SATURDAY, FEBRUARY 11
Debbie Easter, Virginia Thoroughbred Association president
Kim Clark, author and head of Thoroughbred retraining/rehoming group Thoroughbred Placement Resources
Cal Lynch, trainer of Kentucky Derby hopeful El Areeb
Derby Bill Watson, former Colonial Downs on-air handicapper
In addition to terrestrial radio, the show will be available through livestreaming and through an online audio vault.