Midlantic handle steady in January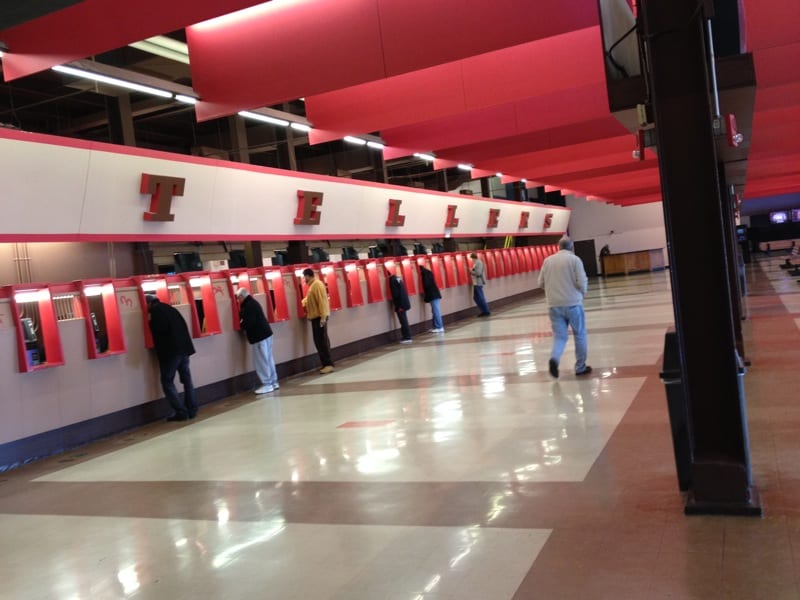 by Frank Vespe
For the second consecutive month — and just the second time in the last seven months — every mid-Atlantic racetrack in operation averaged at least $1 million daily handle on their live product.
As a result, the region's average daily of $1.425 million was its highest since September, back when Monmouth Park was operating.  The total regional handle for December was about $75.5 million in 53 days of live racing.  The gross was off just shy of five percent, but on slightly more than five percent fewer days.  The average was essentially steady, up just 0.62 percent.
For the third straight month, only four tracks — Charles Town, Laurel Park, Parx Racing, and Penn National — were in operation in the region.  Charles Town did not open until January 11 for the season, while Parx operated on a three-day-per-week schedule and lost three additional days to winter weather.  All told, the four tracks ran 53 days, three days fewer than in December.
Penn National continued its good recent run in January.  Total and daily average wagering on the track's live product climbed 7.9 percent in January versus December, its third consecutive month of increases.  The track's daily average had fallen to a bit over $692,000 in October; for the month just completed, the track's daily average was up nearly 60 percent from its recent low, to just less than $1.1 million.  Gross handle for the month was $17.5 million.
The region's leader in total handle and daily average was Laurel Park. The central Maryland track saw $26.5 million bet on its live product during 13 days of live racing in January, with a resultant average of $2.04 million.  Though robust compared to other tracks in the region, those numbers were off 11.3 percent from December.
Parx Racing saw its daily handle climb 6.8 percent, while Charles Town's inched up by just less than one percent.  Daily average handle at the former was $1.6 million, while the latter track's average was $1.014 million.
The report covers Charles Town, Laurel Park, Penn National, and Parx Racing, as well as other tracks, including those in Delaware and New Jersey not currently holding live racing, and is based on Equibase figures.  Only completed race days are included in the handle statistics.
HANDLE BY TRACK
[table id=147 /]