Fasig-Tipton Mixed Sale inches up from '16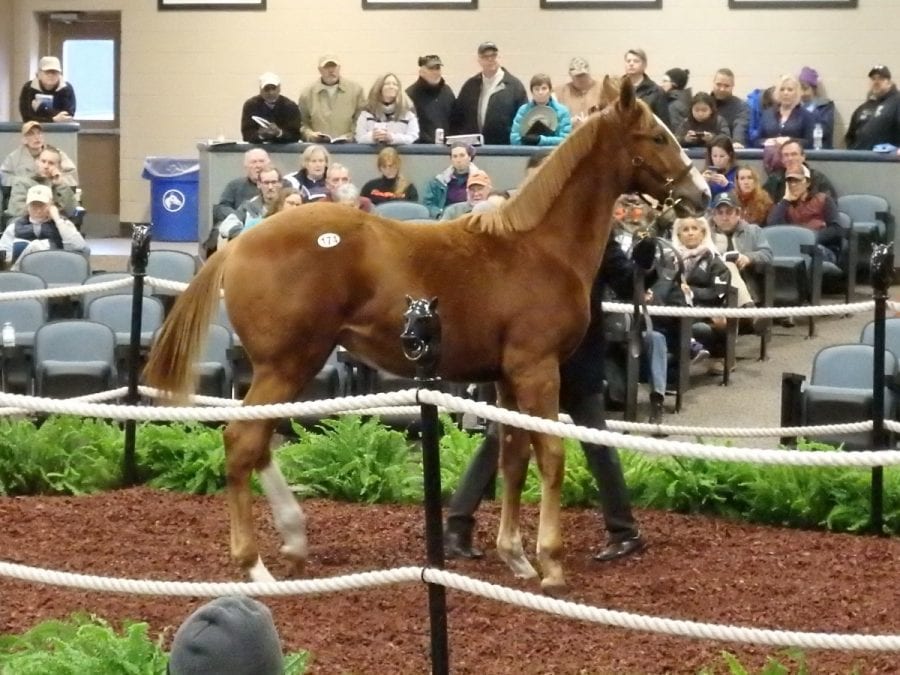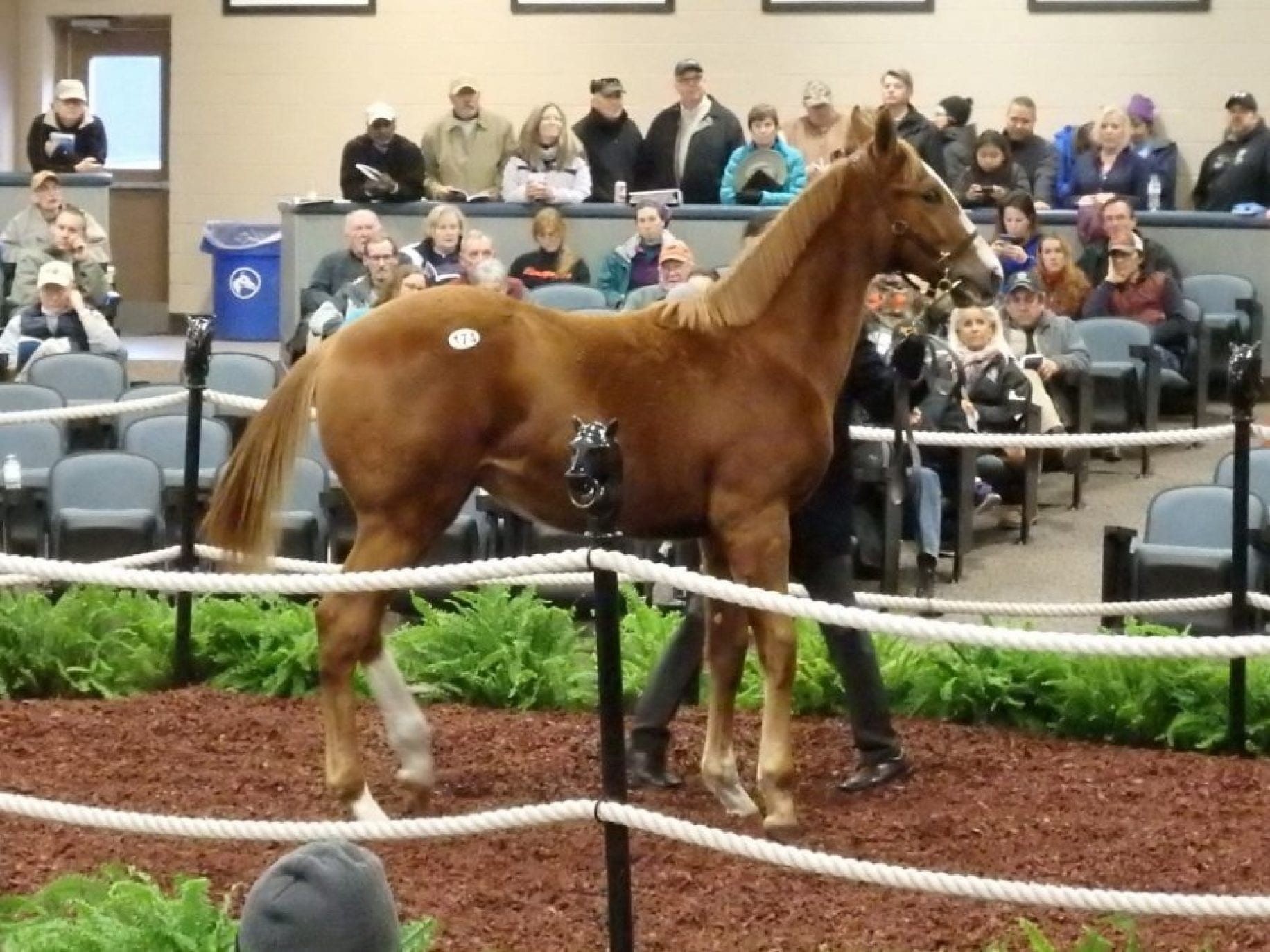 Sale-topper by Dialed In. Photo by The Racing Biz.
by Frank Vespe
It took virtually the entire catalog, but in the end, gross sales for today's Fasig-Tipton Midlantic Winter Mixed Sale inched past the number from last year.
On a larger book, the event recorded $901,900 in sales, up 2.7 percent from last year.  The average, on 139 horses sold, was $6,488.  Sixty of 199 horses through the ring did not find a new owner.
The average was down significantly from 2016, while the buyback rate was up.  The average fell 23 percent from a year ago, when 104 hips generated average sales of $8,443.  And the buyback rate, just 13 percent a year ago, topped 30 percent this year.
"We're no different from any of the mixed sales," said Fasig-Tipton Midlantic sales director Paget Bennett.  "What the market perceives as quality is what sells."
The sale-topper was Hip 174, a short yearling colt by Dialed In out of the Lord Carson mare Her Lady Grace.  He was purchased for $70,000 by Craig and Carrie Brogden's Machmer Hall and was consigned by Bill Reightler as agent.
Reightler called the chestnut a "big, attractive, and well-balanced colt."
In fact, yearlings comprised three of the top four sellers here, with Reightler selling all three.  They included Hip 163, a Temple City filly named Sexy Selfie who sold for $30,000, and Hip 140, a Morning Line filly named Pops Joy who brought $29,000.
The top three sellers among broodmares and broodmare prospects were all consigned by Northview Stallion Station (David Wade) as agent.  Two of them — Will Do, by Roman Ruler, and Sassy Molly, by Mineshaft — were purchased by Country Life Farm, the former for $28,000 and the latter for $27,000.
Country Life's Mike Pons said that he and brother Josh intended to breed the two mares to Mosler, the new stallion they stand at their Bel Air, MD operation.
"They checked a bunch of the boxes," Pons said.  "They have commercial pedigrees, and they are A+ crosses to Mosler."
Yet for horses that perhaps didn't check the boxes, the market was unforgiving.  In addition to the 60 horses which did not sell, another two dozen brought winning bids of just $1,000.  A total of 45 horses sold for less than $2,000.
"It's very polarized. The middle really is under siege in this market," Pons said, referring to the nationwide horse sales market.  "There's a shortage of owners and breeders that want to play."
In particular, the market was not especially friendly to the several young, regional sires represented here.  Studs like Bandbox, Seville, and Super Ninety Nine, among others, found the market taking a wait-and-see attitude.
"New sires didn't have a great reception," Bennett said.  "But they could still go on and be stars.  People don't want to take the risk; they want a proven commodity."
Consignors had approached today's sale with some nervousness.  Recent mixed sales at Keeneland and Ocala both had experienced downturns from last year.  While today's results certainly were a mixed bag, the growth in the gross indicated something important to Pons.
"There's life in this old game yet," he said.