Midlantic handle mixed in November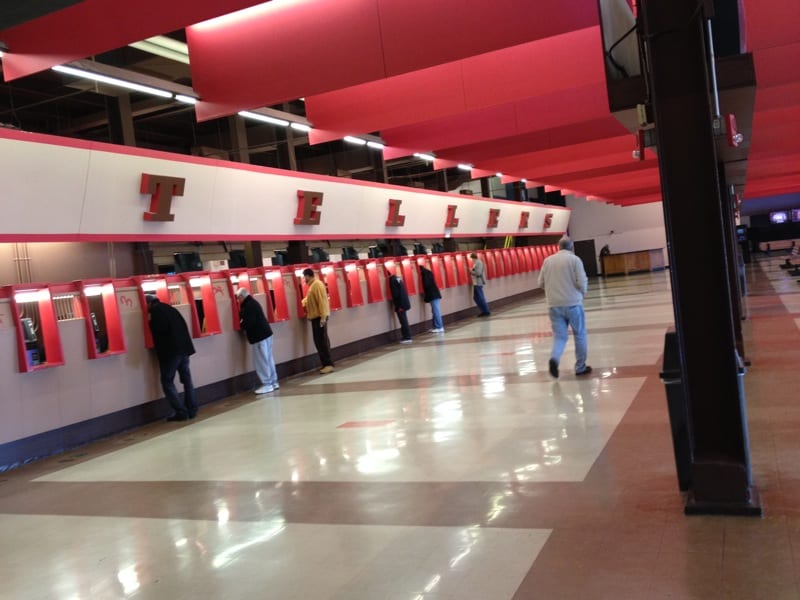 by Frank Vespe
Wagering handle in the mid-Atlantic region presented a decidedly mixed bag in November, with the gross declining but the average, on fewer days, rising.
Overall, with just four of the region's tracks operating in November, regional total handle on the live product dropped nearly 24 percent, to $82.7 million.  But, with those tracks hosting 30 percent fewer live days than in October, the average daily handle in the region was up 9.6 percent, to just over $1.4 million.
The only mid-Atlantic tracks operating in November were Charles Town, Laurel Park, Parx Racing, and Penn National — down from six tracks in operation for all or part of the prior month.  That, coupled with a handful of days or parts of days lost to inclement weather, led the number of live days at the covered tracks to drop from 85 in October to just 59 in November.
The region's biggest mover was Penn National.  That track saw its gross handle, on one fewer day than in October, rise 19 percent to more than $14 million.  The track's average daily handle rose nearly 27 percent to almost $877,000.  The biggest bump for the Grantville, PA track came from its Thanksgiving eve card, when, spurred by several stakes, including the $200,000 Fabulous Strike, bettors pumped more than $1.8 million through the windows.
At Laurel Park, on two fewer days than the previous month, gross handle dropped by about 3.5 percent, to $30.4 million.  But, led by its De Francis Dash day haul of more than $4.5 million, the track's daily average grew nearly 13 percent in November, to over $2.5 million.
On the flip side, both Parx Racing and Charles Town saw their gross and average handle figures slip, though in the case of Charles Town, the decline in daily average was negligible.  The West Virginia track saw its daily average handle check in at about $960,000, down just over one percent from the prior month.  Its gross on one fewer day than October fell about seven percent, to $15.3 million.
Parx Racing saw its average fall by about five percent to roughly $1.52 million.  But, on four fewer days, that meant a 25 percent dip in gross handle.  The Bensalem track took in about $22.9 million in wagering in November, down from about $30.6 million in October.
The report covers Charles Town, Laurel Park, Penn National, and Parx Racing, as well as other tracks, including those in Delaware and New Jersey not currently holding live racing, and is based on Equibase figures.  Only completed race days are included in the handle statistics.
HANDLE BY TRACK
[table id=143 /]