THA launches new website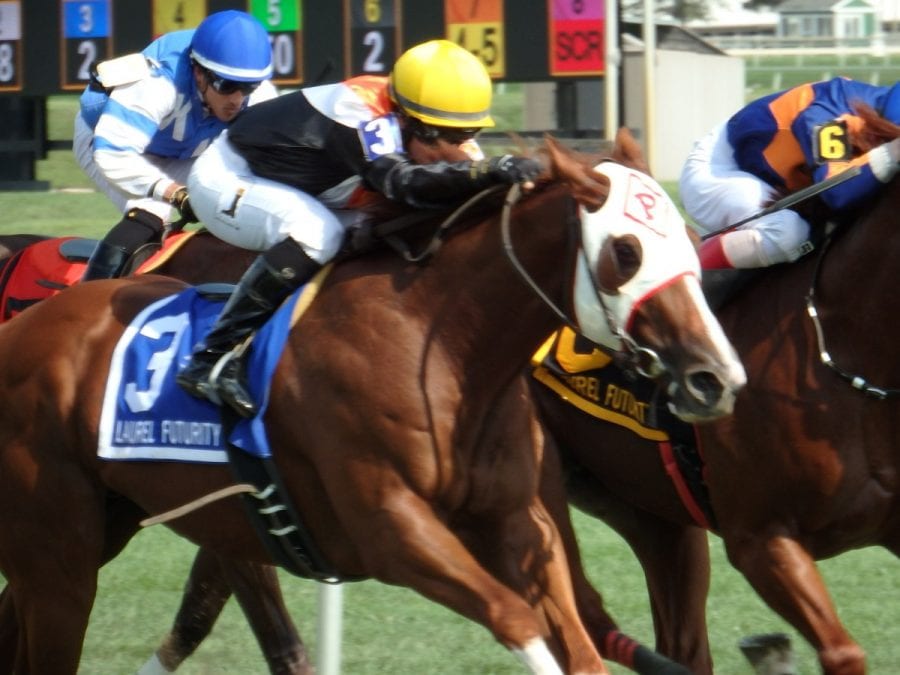 Caribou Club won the Laurel Futurity earlier this fall. Photo by The Racing Biz.
From a Thoroughbred Horsemen's Association release
The Thoroughbred Horsemen's Association (THA,) a respected industry voice for horsemen for more than 20 years, on November 30, 2016 launched its first-ever website designed to provide members of its affiliates — and horsemen everywhere, industry stakeholders, regulators and those interested in racing — with a one-stop shop for important information, news, features, and commentary.
"In developing our website, we spent considerable time talking to individual horsemen, industry stakeholders, regulators and others to see what kind of information they would like to see on one convenient site," said Alan Foreman, Chairman of the THA. "We believe we've done that. Our website fills a niche for horsemen that was sorely needed. We are extremely proud of this site and believe it will become a daily resource for horsemen and the industry at-large."
The website (THAracing.com) focuses on key areas such as medication information and guidance, racing-related resources such as overnights, condition books, entries, results, replays, owner services, licensing information, state regulations, tracks and racing commission links, and aftercare program provided by our affiliated organizations. The news and features components are geared toward affiliate states and national issues that impact all horsemen. Commentary will offer the THA an opportunity to voice its position on important matters and provide balance to current industry coverage.
The Medication Information section is the only one of its kind in the industry—a single location with in-depth information about therapeutic medication; the National Uniform Medication Program and updates on its adoption; the Multiple Medication Violation Penalty System; the Uniform Classification of Foreign Substances; ARCI Recommended Penalty Guidelines; member state medication rules and regulations; and Medication Alerts, which will inform horsemen of policy changes and developments of importance to horsemen. Real-time information and notice of regulatory and policy changes will be highlighted and available to horsemen on a daily basis.
The website is easy to navigate on mobile devices and includes links to social media platforms such as Twitter (@tharacing) and Facebook (Thoroughbred Horsemen's Association).
"The idea was to create a website that's not only informative but easy to navigate and easy to read," said Tom LaMarra, Managing Editor of THAracing.com "The goal is to provide horsemen with timely information they need to conduct their business. We hope this website meets those needs, and it will evolve accordingly."