Five spot for Trevor McCarthy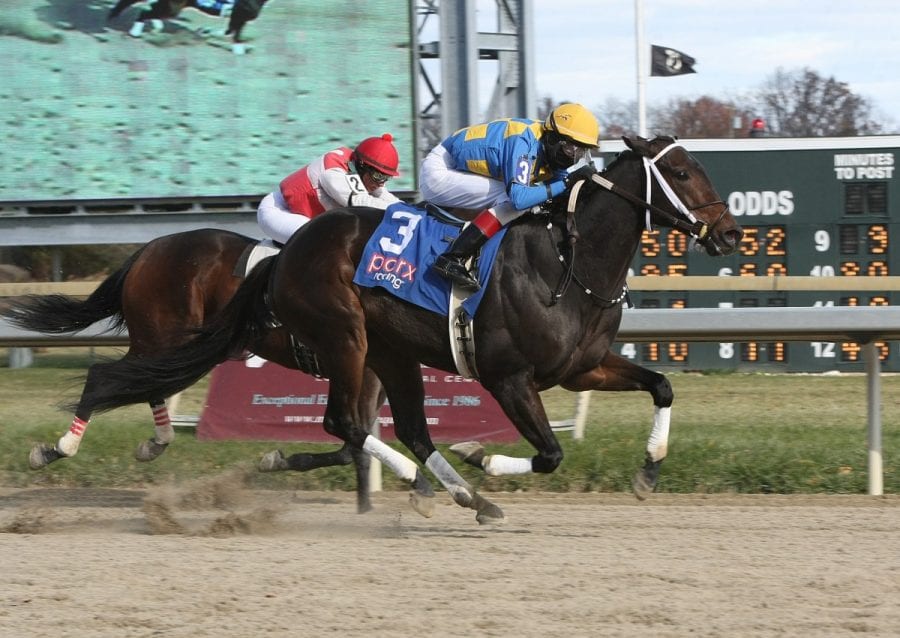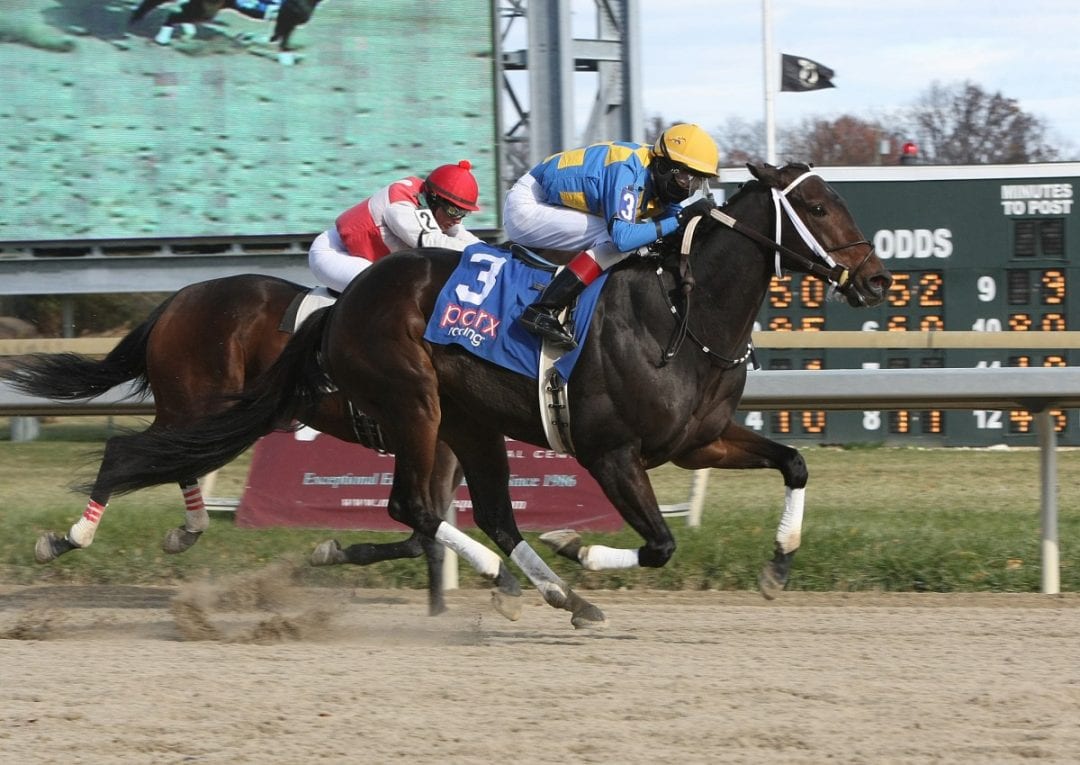 Magical Fire was the first of five winners on the day for jockey Trevor McCarthy. Photo by Barbara Weidl/EQUI-PHOTO
by Frank Vespe
For one day at least, there was no bigger fan of Bensalem, PA than Trevor McCarthy.
Bensalem, a suburb just northeast of Philadelphia, is, of course, home to Parx Racing.  And yesterday, Parx Racing was home to one McCarthy win after another.
McCarthy, the 22-year-old jockey based at Laurel Park, made the most of a Laurel dark day by recording five victories at Parx.  Those wins gave him 244 on the season, from 1,278 starters.  And they pushed his 2016 purse earnings to $7,792,894.
McCarthy had nine mounts yesterday, and in addition to the five winners, he also had a runner-up finish and a third-place finish.
"Thanks for everyone's hard work and having faith in me," he wrote on Facebook.  "I couldn't have done it without you!"
McCarthy's day started fast.  He took the day's first two races, the lid-lifter aboard Magical Fire (by three-quarters of a length) and the second by a length with North Ocean.
After finishing off the board in the third, he knocked down both the fourth and the fifth.  In the fourth, he and Trulamo won by nearly a dozen lengths, and in the fifth, his Fillupcohensapiker won by over three.
McCarthy didn't win again until the day's final race, when he steered Thea's Reign to a 1 1/2 length win.
Beyond their sheer number, two other facts make McCarthy's day remarkable.  First, the five wins were for five different trainers: in order, Mario Serey, Jr.; Charles Hadry; Jamie Ness; Andrew Simoff; and Donald White.
Second, only one of the five was favored — and that horse, North Ocean, was 3.70-1.  None of McCarthy's five winners had off odds below 7-2.  The longest, Thea's Reign, was 11.20-1.
McCarthy has four mounts today at Penn National, including the call aboard 20-1 shot Sir Rockport in the $200,000 Fabulous Strike Handicap.