Devilish Love edges to Ladies victory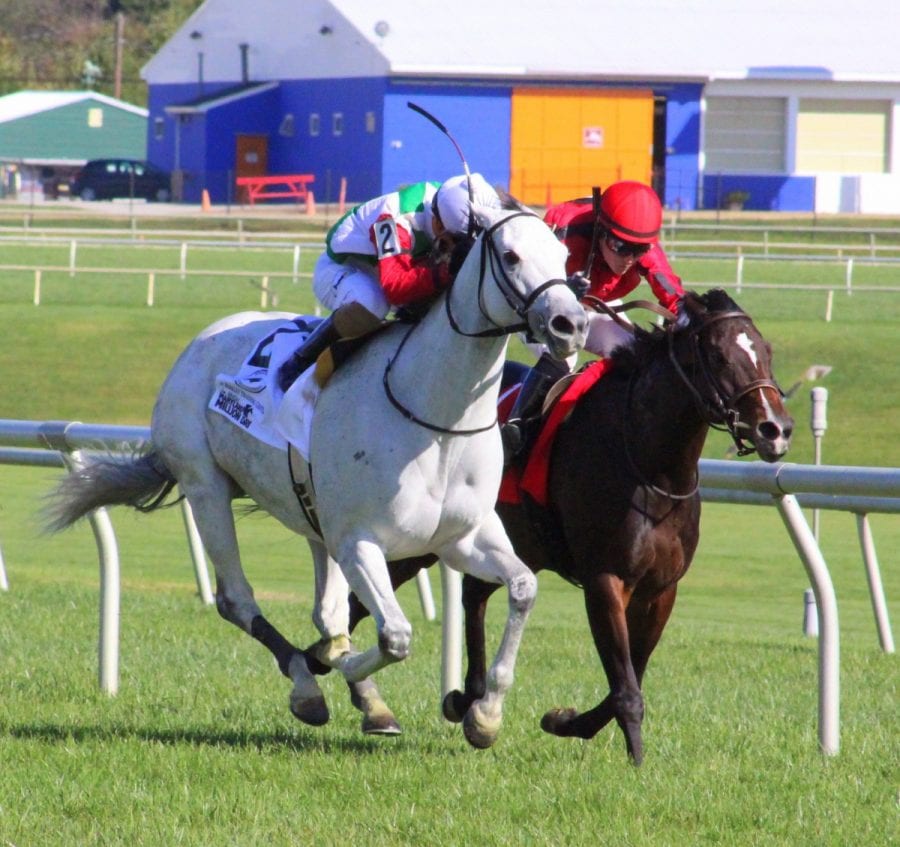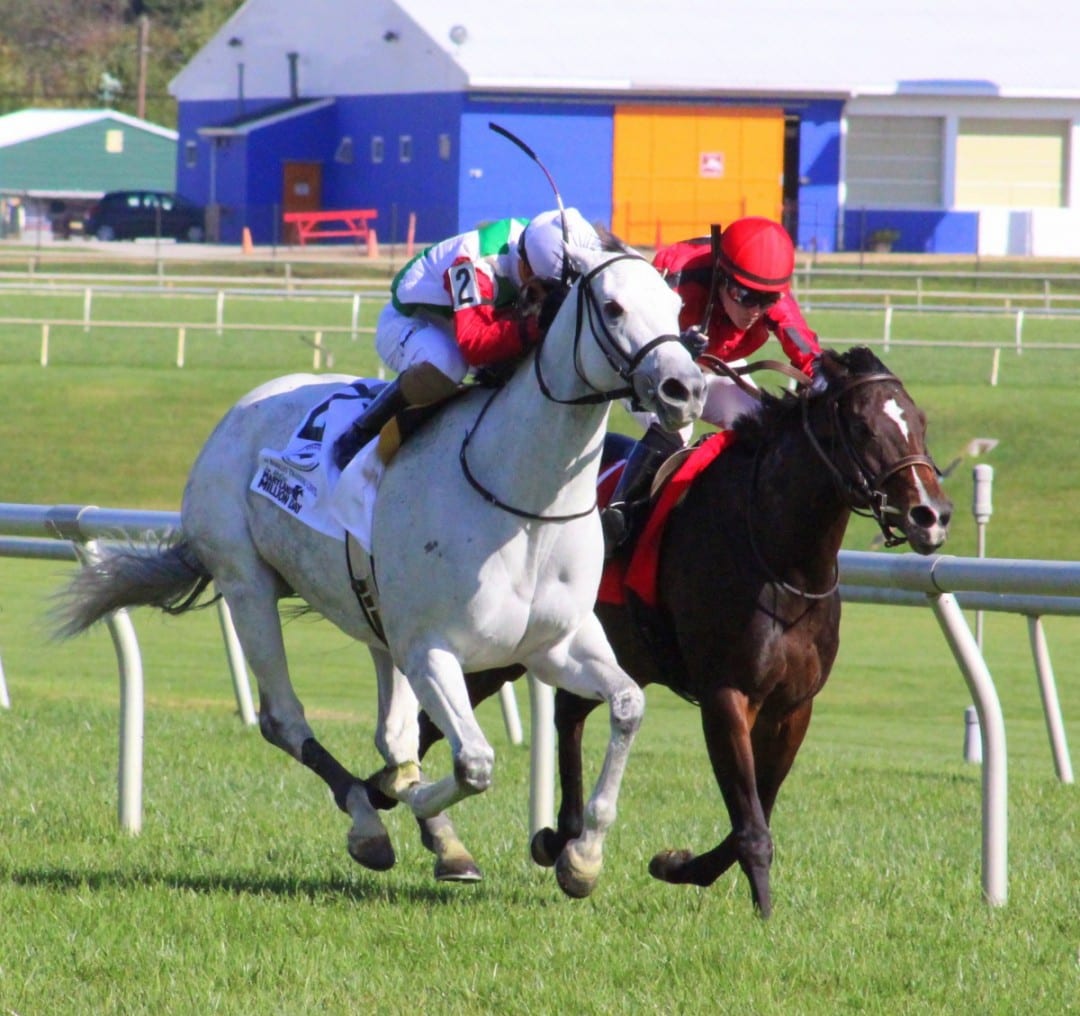 Devilish Love (outside) got the better of Complete St. Photo by Dottie Miller.
From a Maryland Jockey Club release
Beaten by less than a length as the favorite two years ago, Briardale Stable's Devilish Love returned to the Maryland Million with a hard-fought nose victory over Complete St. in the $125,000 Ladies.
Ridden by Alex Cintron for former Maryland-based trainer Tony Dutrow, Devilish Love ($11.20) took the lead from pacesetting Pauline's Pride at the top of the stretch and dueled with Complete St. on her inside through the final eighth of a mile to win in a head bob.
"Tony told me that he had this horse ready and to use my judgment as to whether to go to the front or to drop back a bit and come on," Cintron said. "My horse broke perfectly and we were in great position throughout the race. It was very exciting at the finish, and my horse really dug in."
Northern Smile, the 8-5 favorite, was third followed by defending Ladies champion Monster Sleeping and stablemate Rocky Policy. Devilish Love's winning time for 1 1/8 miles over a firm Dahlia Turf Course was 1:47.69.
"I am really happy with how she raced," Dutrow said. "We have had her before at Saratoga and Belmont, and she trained really well coming in, but of course you never know how it will turn out. I was feeling really, really good about it coming into today."
It was the eighth career Maryland Million victory for Dutrow, a son of late Maryland training legend Dick Dutrow, tying him for third overall.
"Days like this are really special," Dutrow said. "You can see that other states have taken Maryland's lead, like New York today, in focusing on this sort of day, and we have Jim McKay to thank for this, the innovator he was.