Sheldon Russell out indefinitely with injured hand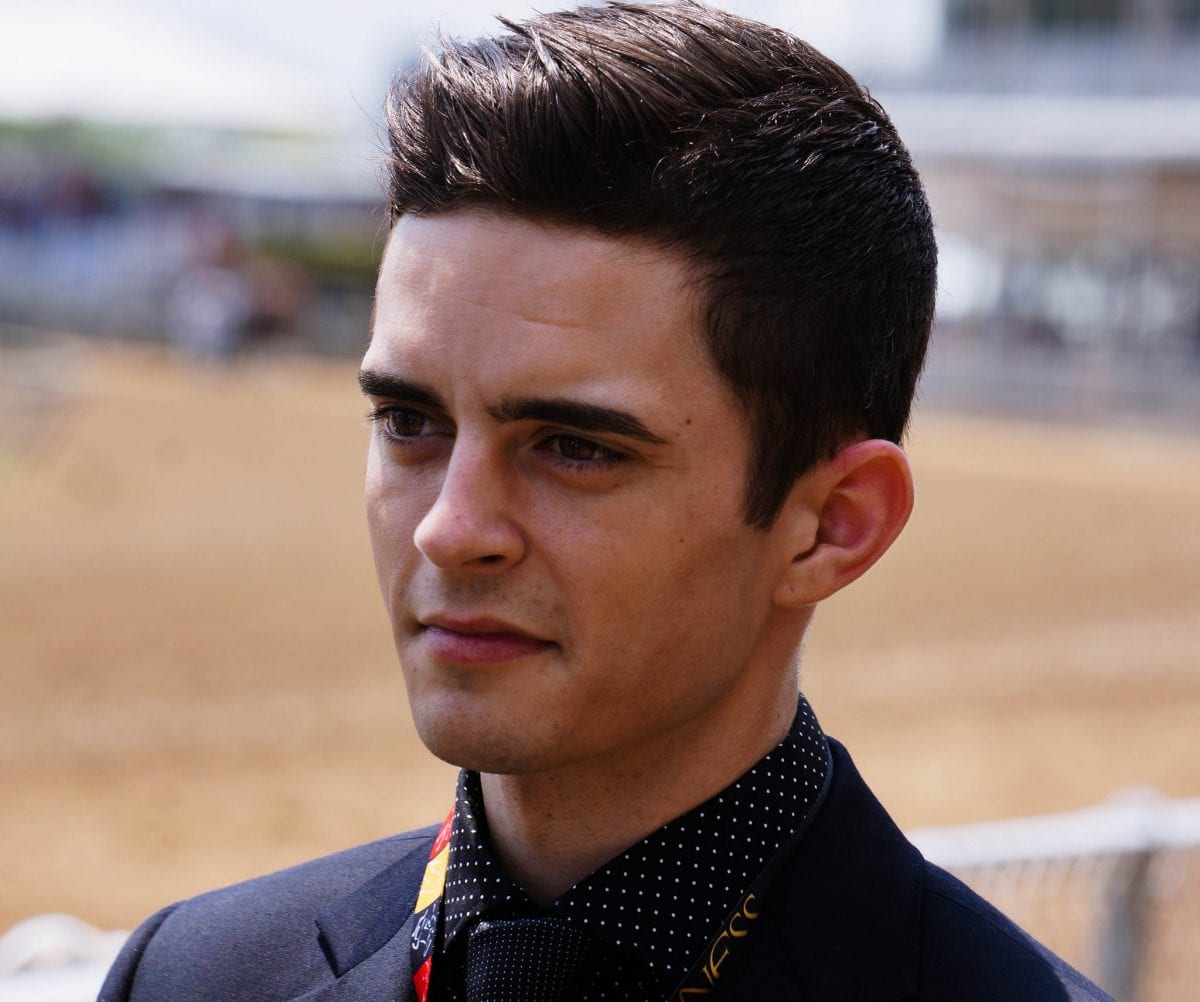 Sheldon Russell. Photo by Vas.
From a Maryland Jockey Club release
Jockey Sheldon Russell, shaken up in a fall Sept. 24 at Laurel Park, will be sidelined indefinitely with a minor hand injury said his agent, Marty Leonard.
Russell, 29, was hurt when his mount, 8-year-old Dannhauser, broke down approaching the far turn of the $60,000 Bert Allen, one of five stakes for Virgina-bred/sired horses on the Commonwealth Day program.
Maryland's leading rider in 2011 and a six-time meet champion at Laurel Park and historic Pimlico Race Course, Russell complained of a headache and sore hand and was transported by ambulance to the hospital where a CAT scan and X-rays proved negative.
"Sheldon was released from the emergency room a couple hours after his fall. He is doing fine and hopes to be riding again in a couple of weeks," Leonard said. "Nothing is broken."
Leonard said that the injury was not related to the torn labrum and fractured shoulder Russell suffered in a training accident last November that kept him out of action until returning July 23 at Laurel.
According to Equibase, Russell had 16 wins and $777,007 in purse earnings from 138 starts since his return. He ranked fourth in purses ($244,361) and tied for fifth with five wins from 51 mounts through the first nine days of Laurel's current fall meet.
Russell was replaced on his only two mounts Friday.
He has ranked among Maryland's leading riders since his arrival in 2007, and has also endured a multitude of injuries including broken ribs and a punctured lung in 2015, a broken foot in 2013, broken ribs in 2010, a broken wrist in 2008 and fractured vertebrae in 2007 and 2008.