Blog: First pro mount for Anna Carrow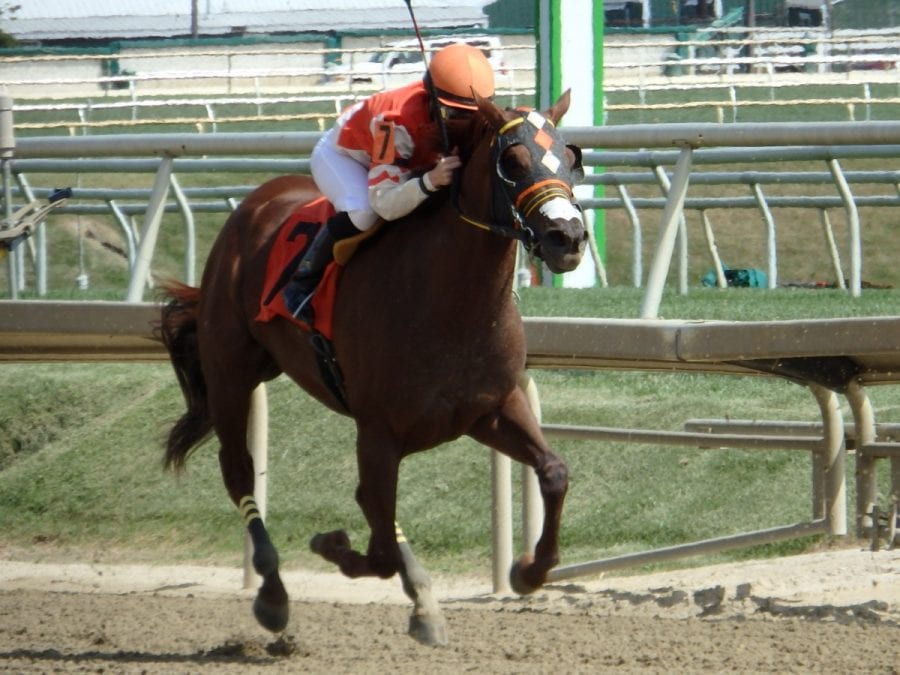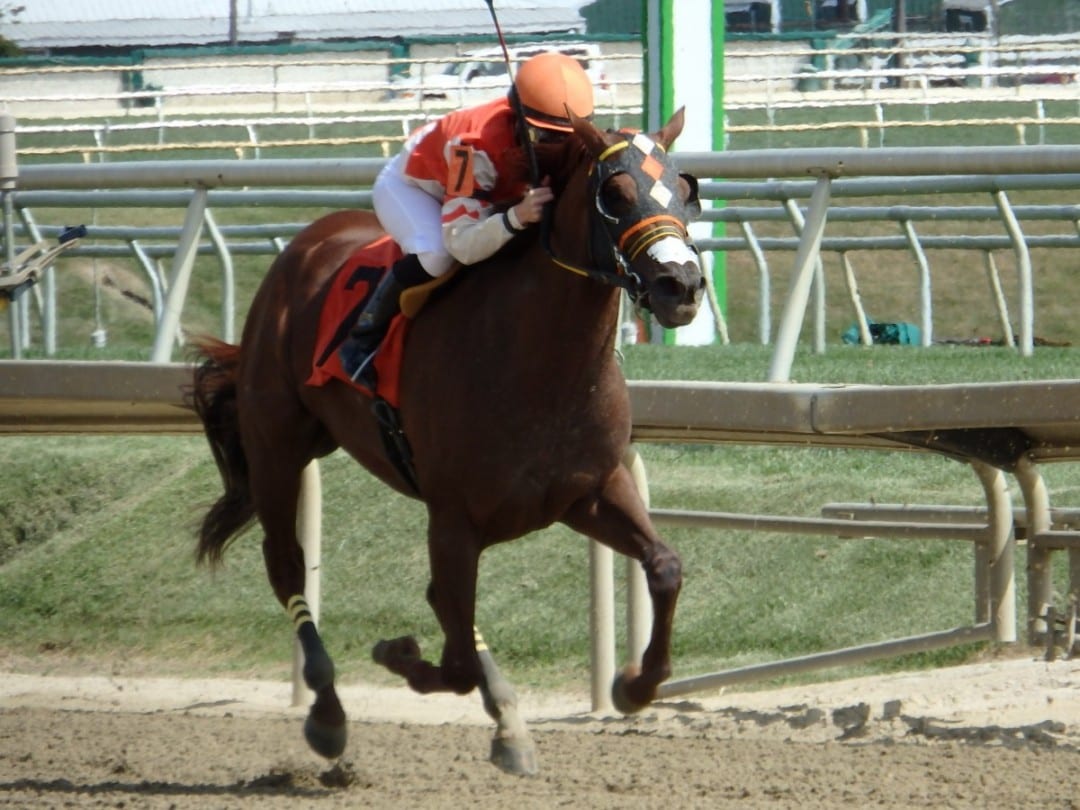 Red Sole Diva. Photo by The Racing Biz.
History won't much note Friday's second race at Laurel Park, a $5,000 claiming race for horses that had never won two races.  The favorite, a Speightstown filly named Red Sole Diva trained by Wayne Potts, was inexplicably bet down to 6-5 off a 15-1 morning line.  She finished last.
Yet for one rider — Anna Carrow aboard Red Sole Diva — the race was more than a last-place finish in a nondescript race.  It was also the 23-year-old's riding debut as a professional.
In Carrow's words:
I've ridden races as an amateur, but this was my first professional race. I won two races last year.

[On today's race] It felt good.  I felt like I represented myself fairy well. We didn't break very well, but we settled OK. [Told her horse had been bet down to 6-5]  Did I (get bet down)?  It was probably my mother.

I work for several trainers in the moring but I get on a lot [of horses] for Wayne [Potts].  I've been galloping for probably six or seven years. I worked on a farm about three years, then moved to work on Jonathan Sheppard's farm in Pennsylvania, then Fair Hill, Delaware Park, and then here.  But I've wanted to [be a jockey]. This has definitely been my ambition.