PhotoBlog: Ponies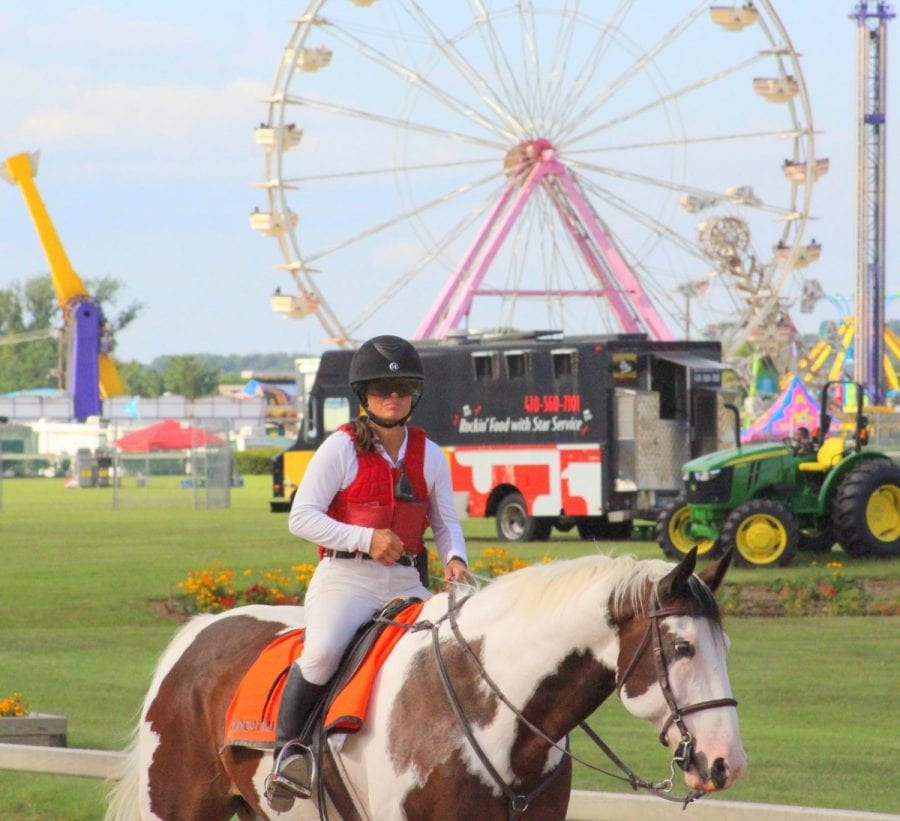 Dakota and Kaymarie Kreidel. Photo by Dottie Miller.
We're excited to add a new feature to The Racing Biz in the form of Dottie Miller's PhotoBlog.  Dottie, a talented photographer often found at Maryland racetracks (and other places where horses gather), will from time to time share some of the photos she really enjoys and discuss what she likes about them and why they speak to her.
DOTTIE SAYS:
I focused on the outriders and track ponies this time. They were busy with loose horses Labor Day weekend and received cheers from the large crowd every time they flew around the track and caught the horses. Dakota, the Paint, was the biggest hit since he loves kids so much. The kids' faces would all light up when Kaymarie Kreidel invited them to pet him. Our track ponies are just outstanding, amped up to catch a loose horse one minute and then letting kids pet them minute later. I just think these hardworking people, and ponies, deserve some recognition for the work they do.
[FAG id=25912]