Russell returns – but Futile stars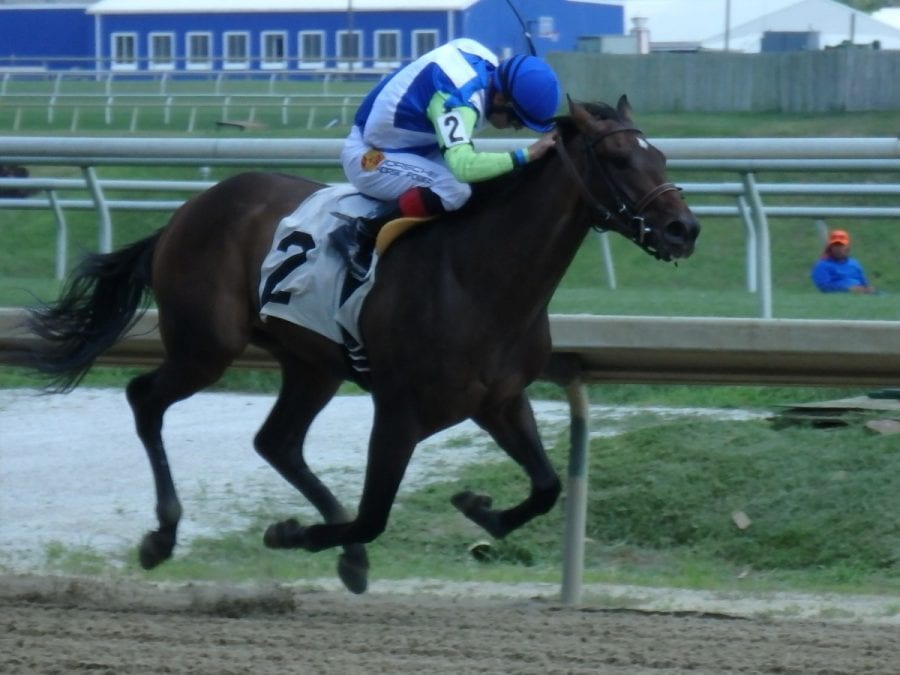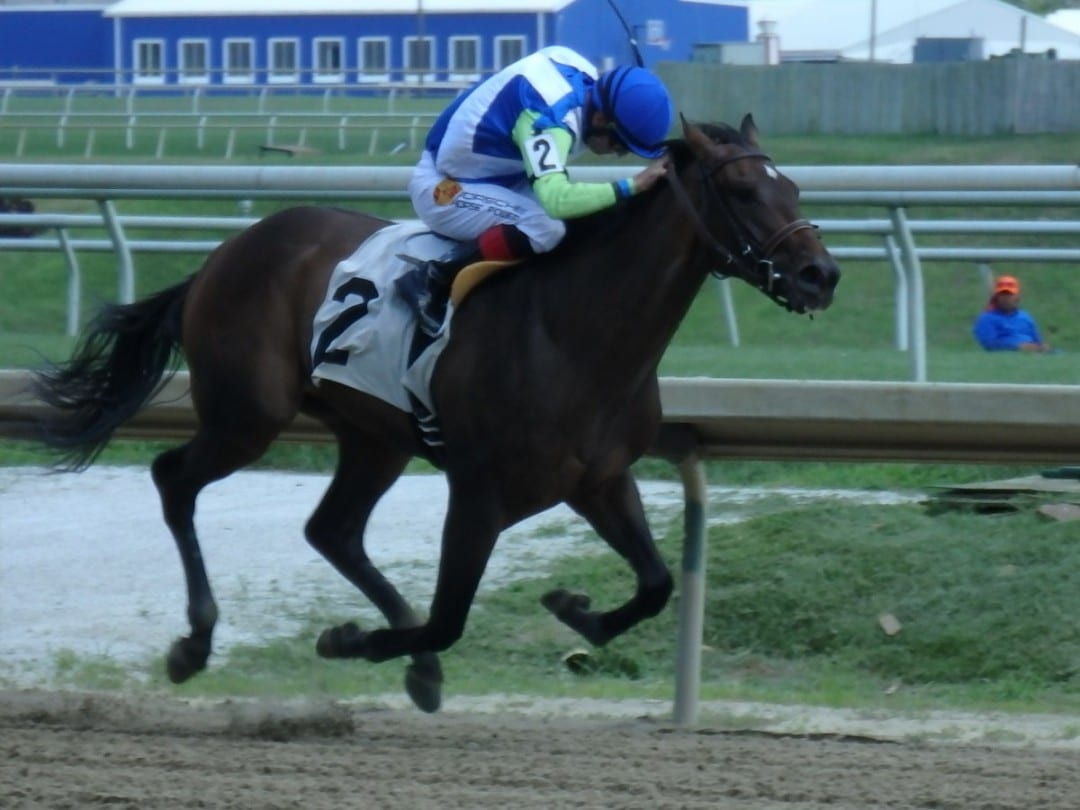 Futile wins at first asking. Photo by The Racing Biz.
by Frank Vespe
Jockey Sheldon Russell returned from injury today and gave his mount a winning trip.  But it wasn't enough, as debut runner Futile announced his presence with authority in a $40,000 maiden special weight test this afternoon at Laurel Park.
Futile, a three-year-old Broken Vow gelding trained by Arnaud Delacour, broke alertly, survived a prolonged three-way duel, opened a clear lead in mid-stretch, and had just enough to hold off the late charge of Russell and Niall Saville trainee Praise the Moon.
It was a strong debut effort.
"That was very encouraging," said Delacour, the winning trainer.  "To me, as I was telling the jockey, seven-eighths is a testing distance, especially when you break from the inside post."
Futile, breaking from the inside after the scratch of Hurricane Harold, dispute the pace along the rail, inside of Concordia's Way and Goodluckjonathan, those three zipping the opening quarter mile in 22.31 seconds.  Goodluckjonathan dropped a length off the lead pair after a half-mile in a sharp 45.60 seconds, and soon enough, Futile had opened a lead that grew to three lengths.
Praise the Moon and Russell, meanwhile, were enjoying a perfect trip eyeballing the speed ahead from fourth place all by his lonesome.  Unleashed mid-turn, Praise the Moon moved outside, entered the stretch four-wide, and set sail for the leader.  He made steady progress on the leader but ran out of real estate.  It was Russell's first start in eight months after suffering a torn labrum.
"I thought that was a very game effort," Delacour said of his horse.  "He was getting tired a little bit, but he should get plenty out of it."
Futile paid $4.60 as the favorite.  The exacta was good for $16.00.